Try Japanese food at gourmet city, Barcelona
Nowadays Japanese food is one of the most popular cuisine in the world. Also in Barcelona you can find many restaurants to enjoy sushi, ramen and matcha. Actually, you can find a couple of shops in a same square in some zones of Barcelona. In this week's blog post, The Touring Pandas will introduce you 5 Japanese restaurants/cafeterias located in Barcelona in order to try authentic Japanese food, have a good time and learn their proper culture.
We know that it is almost impossible to travel to Japan at this moment due to the pandemic. According to the latest news, the embassy won't give any visa to international tourist in this year, 2020. On the other hand, you'll get a great experience even though in a European city if you follow our tips. Get ready to enjoy the center of Barcelona and eat a lot!
Try something besides Sushi and Ramen: Yatai
Do you want to try something different, right? In this case, a restaurant kept run by a Nikkei family, Yatai, is an appropriate choice. In Japan, normally they eat using many mini dishes in order not to mix flavors. So at the table, there are many plates depends on the food. Here in Yatai, it is the same style. They serve miso soup, rice, salad of the day and preserved vegetable with mini dish and bowl if you order a main dish. I mean, you will have five plates in just one order.
Also starter is tasty. In Japan, they usually go to a restaurant or bar to drink alcohol. To accompany with a drink, they are used to have fried/grilled chicken, edamame or some vegetables. If you are not so hungry, it is recommendable to choice some of them. Don't forget to pick up Takoyaki, Osaka city's famous tapas!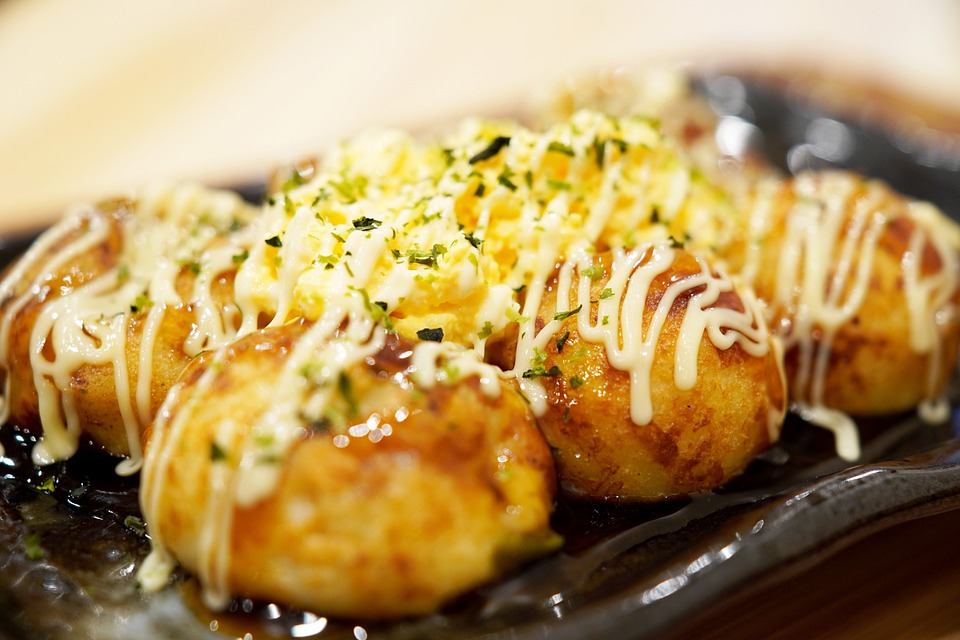 Typical Ramen at Takumi Ramen
If you are crazy about Ramen, we would like you to go this restaurant. Nowadays, Takumi Ramen has some chain shops in other European cities; Dusseldorf, Munich, Rotterdam, Berlin etc. At Barcelona, we can find 3 places and each one has different menu, which is really interesting also.
There are almost 20 different tastes of Ramen. Each one is hearty and it is difficult finding noodle at sight because of some vegetables, fried pork, eggs put on the noodle like a decoration. Besides it, you can choose some additional material or food as a set menu to have together.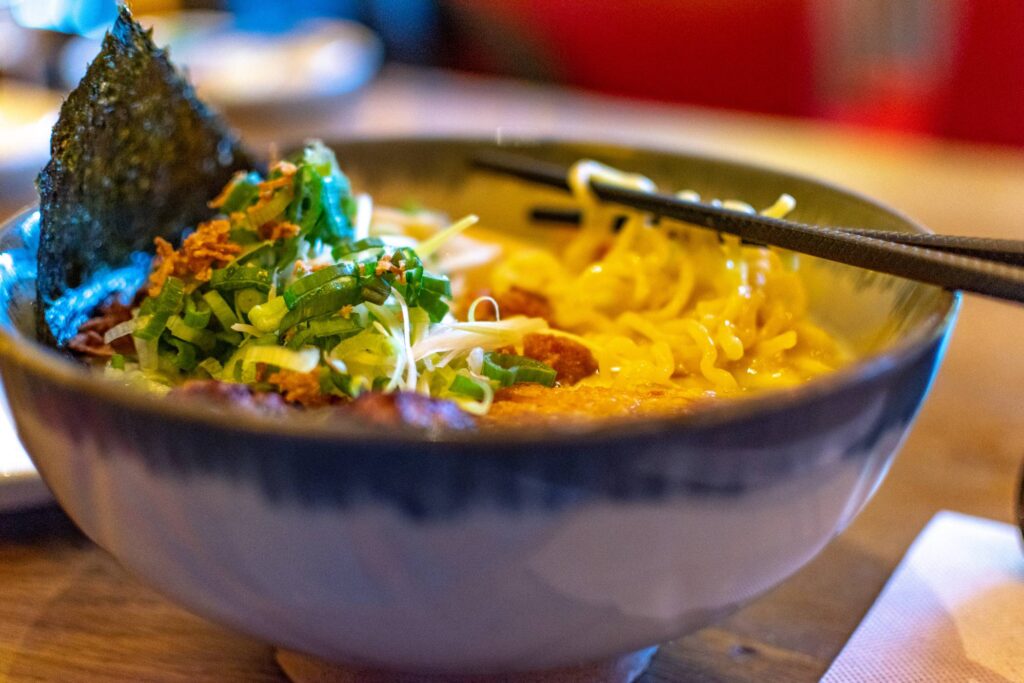 Also they have another menu if you don't feel to have Ramen. The best thing is that you can enjoy Japanese authentic rice here. They have imported it, so you will notice it when you put it in your mouse. Japanese rice is more sticky and smells sweeter than European one. This is another option to take a delight in the cuisine.
With nice mood: Watatsumi
When you consider the great view and service quality, Watatsumi is a one of the best options. It is located on the rooftop of an old building for bullfighting. After banning this typical Spanish event in Cataluña by a law, it was built as a commercial center. Inside of the building there are many fashion stores and a food court. And the best thing of all is to see the nice Montjüic view from the free observatory.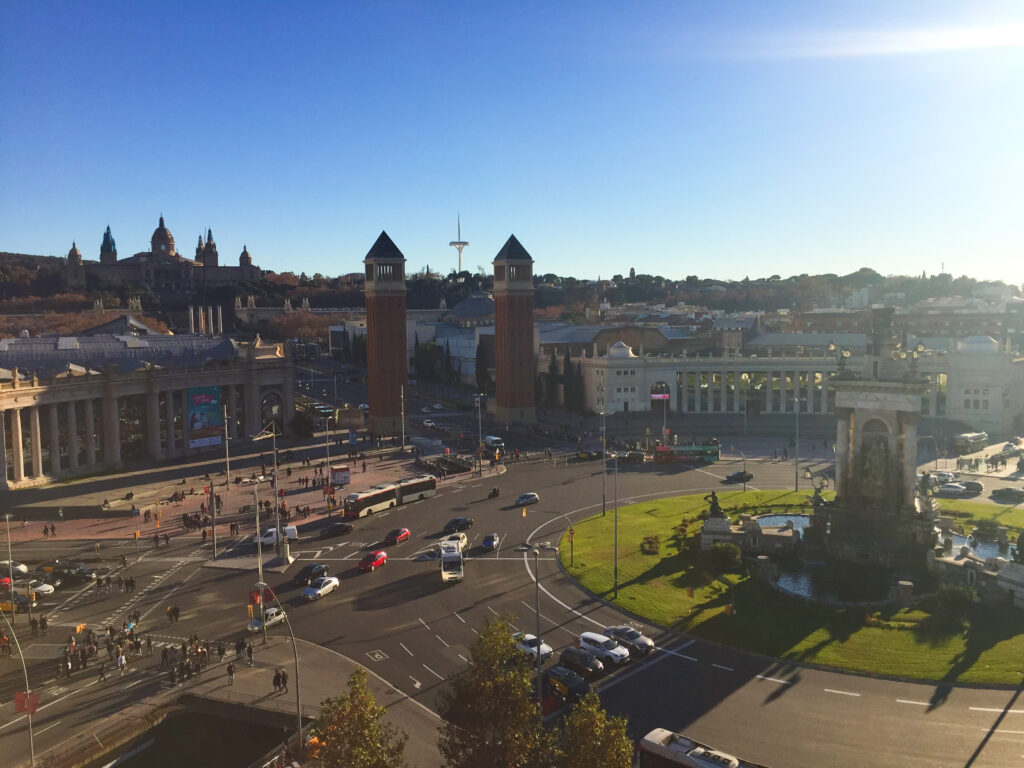 The menu is also good. There is variety of Sushi, especially Maki, which is one of Sushi's styles. It is put seafood or vegetable inside and rolled with seaweed. In my opinion, it is easy to try it even though the first time because the most of the materials is the occidental food like cream cheese and avocado. So the recipe applies to fusion cuisine. On the other hand, each material is fresh and tasty. We are sure that you can have a good time here with their dishes and the view.
Japanese sweet: Ochiai
In Barcelona, you can have a nice Japanese dessert at Ochiai. The owner moved to Europe to practice and started his own business in the beginning of 1980. First of all, he dedicated to only Catalan sweets, on the other hand recently, we can buy something oriental like mochi about which many people are crazy due to his original texture.
Matcha tea is one of the most representative ingredients in Japanese culture if you think about Japanese food. Actually, this is important material in this traditional society because they are used to have it in each ceremonial event. And here, it is possible to try not only Japanese typical traditional sweets, but also occidental one like a Swiss roll, mousse and smoothie.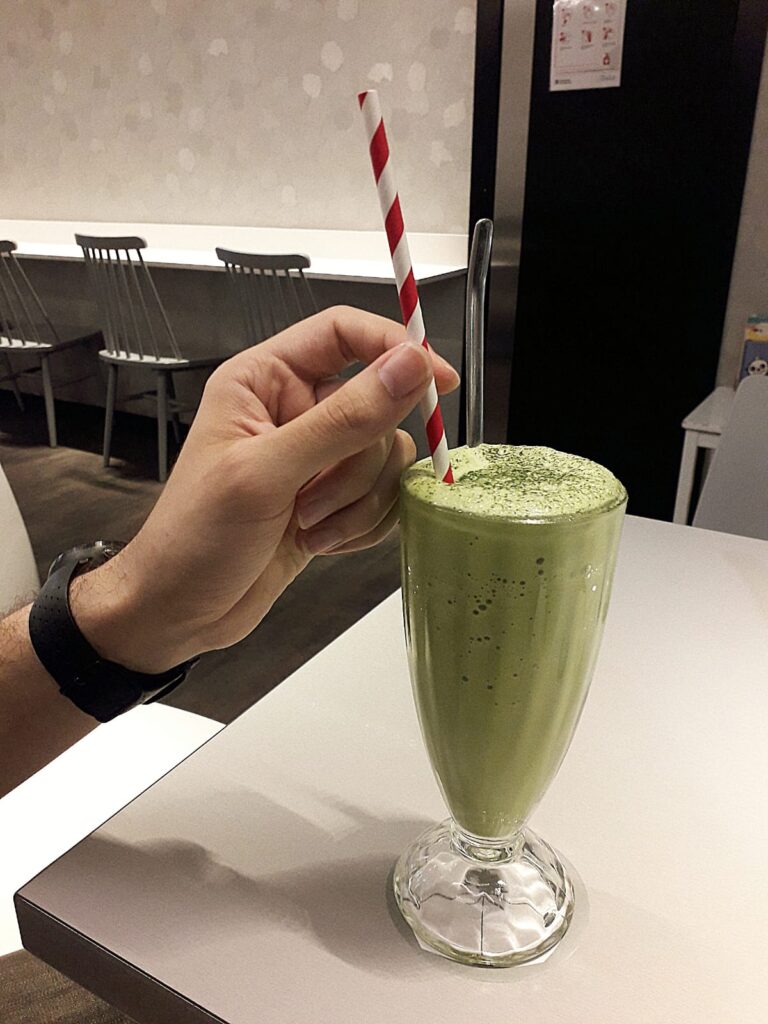 Besides oriental sweets, there is a variety of croissant which is another specialty in this shop. In Spain, each year la Escuela de Pastelería del Gremio de Barcelona awards a prize to the best bakery on professional croissant and they won in 2013. Depending on the period of year, they invent new taste and decoration, so it is possible to try something new each moment you go there!
Japanese mom's taste: Una mica de Japó
The last place we will present is Una mica de Japó. It seems like a local tiny bar and they serve something Japanese people usually eat at home. The menu is just put on the wall and hang on the roof. Also, you can take away to have outside or your accommodation.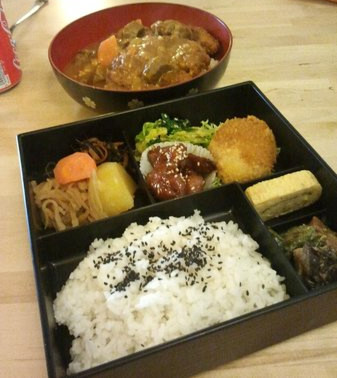 When you are tired to eat something new on your travel, you can feel relaxed with their Japanese food. It is used with a variety of material, especially vegetable, and taste is not so heavy. It is one method to take a break with healthy cuisine for a while.
If you liked this post, recommend it to your friends and learn more Barcelona tips in our Panda Blog! Remember you can also take our tours to discover the best attractions in Barcelona from a local perspective. Use our Panda coupon in your language to get a 10% discount!
Coupons: CHINA10 – JAPAN10 – KOREA10
You can also follow us on Facebook!