What you'll find in this post:
Barcelona Museums: Top 5 Art Museums in Barcelona
If you're planning your trip to Barcelona, you're probably wondering what are the attractions and museums that you should add to your to-do list. Whether it's your first time in the Catalan capital or you're a returning traveler, you probably want to visit one or two of Gaudí's buildings, which are certainly some of the city's highlights.
However, Barcelona also boasts some excellent art museums dedicated to no-less than world renowned artists like Picasso, Miró or Dalí. We've made a selection of our top 5 Barcelona museums to make sure you save a spot for them. Add these amazing art temples to your travel list and don't miss a chance to discover the art-scene that makes Barcelona one of Europe's most vibrant cities!
1. Picasso Museum Barcelona
Yes, it is our top 1 and there is no complete visit to Barcelona without the Picasso Museum. The Museu Picasso Barcelona is located inside a medieval palace in the El Born area, the heart of the city's old town.
Even if the museum doesn't host any of Picasso's greatest works, this small, yet impressive collection is a transformative experience. Pablo Picasso said: "When I was a child, I could paint like Raphael. But it took me a lifetime to learn to paint as a child". During your visit, you will understand why Picasso is Picasso, and why he said this.
Price: 12€Free every Thursday from 4pm to 7pm and on the first Sunday of every month
For more information you can visit the Barcelona Picasso Museum official website.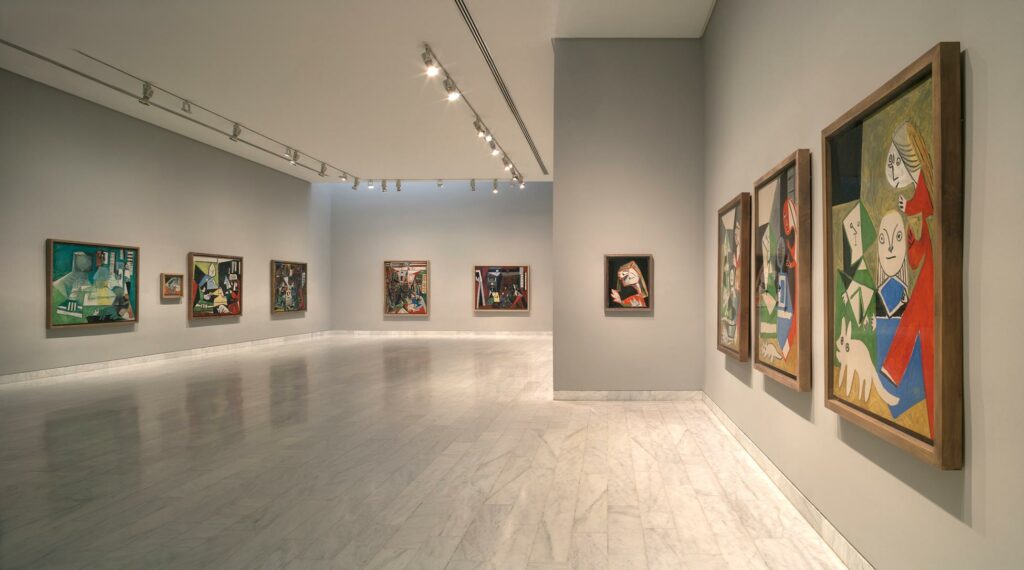 2. Joan Miró Museum Barcelona
Joan Miró is another of the names that stands out in the Barcelona art-scene, and as such it has its own dedicated museum: the Fundació Joan Miró. This Joan Miró Museum is located in Montjuïc, a green area right in the city center where you will find this and other attractions, like the famous cable cars.
Unlike the Picasso Museum, the Fundació Joan Miró hosts some of the artist's most acclaimed works and there is no other museum in the world where you can admire more of his paintings and sculptures.
Apart from the artist's unique, primary-color-based creations, the building is a masterpiece of rational architecture. From its terrace you will have some of the most amazing views of Barcelona.
Price: 14€For more information you can visit the Barcelona Joan Miró Museum official website.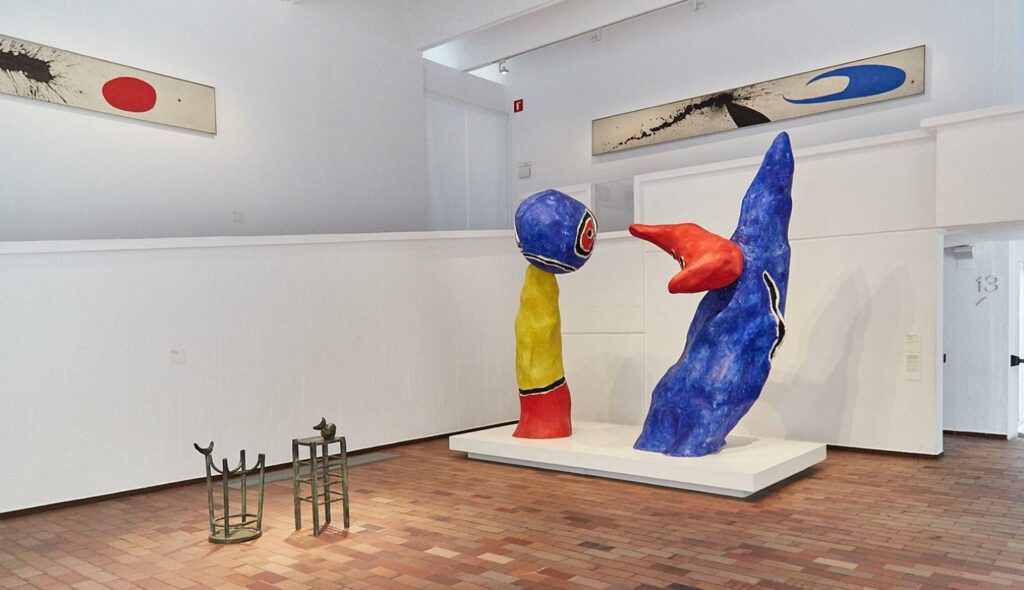 3. Dalí Museum in Figueres
Although it is not strictly in Barcelona, we can't just miss this one. The Dalí Museum is, in our opinion, one of the best museums in Spain and in the whole of Europe. And even in the whole world!
Everything starts with the actual building, which is considered the largest surrealist object in the world. Its red, egg-topped facade makes it one of the most bizarre works of art you've seen even before entering the museum.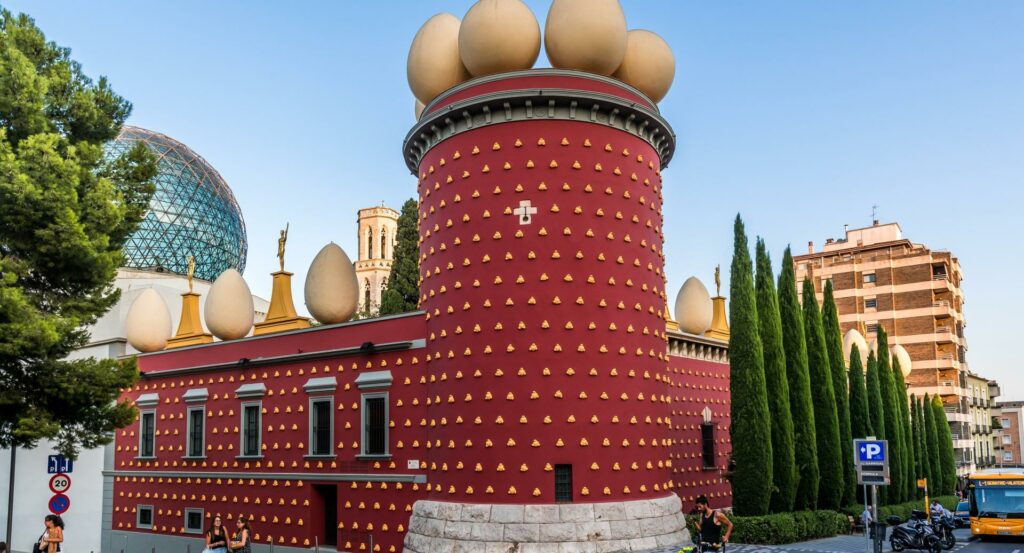 But once inside, this old theater just breathes Dalí. This museum has something really unique: the fact that the artist himself designed the museum. Dalí was one of those rare artists who achieved fame while he was alive, and so he knew his work would prevail. This is why he decided to build his own museum in the middle of no–where. Even if Figueres is a small town, it was his hometown, and this museum is a homage to the place where he was born.
The museum is super easy to reach from Barcelona. There are trains departing every hour from Sants station and it takes 50 minutes and roughly 18€ to reach Figueres. The trip is absolutely worth it and this is one of the best experiences you can have in Spain.
Price: 16€For more information you can visit the Fundació Dalí website.
4. MOCO Museum Barcelona
Apart from the 3 big local names we just reviewed, Barcelona is also home to the work of international artists, and the MOCO Museum Barcelona is a great example of the city's outsider scene.
Moco Museum Barcelona offers modern and contemporary art from the best artists and new talents such as Andy Warhol, Keith Haring, KAWS, Yayoi Kusama, Banksy, Hayden Kays, David LaChapelle and much more!
The museum also hosts Guillermo Lorca's Splendor of the Night, the first European exhibition dedicated to the Chilean artist's work. There's also a space devoted to TeamLab and Irma Studio's digital immersive artwork, as well as Europe's first exhibition dedicated to the NFT phenomenon.
Price: from 14,95€For more information you can visit the MOCO Museum Barcelona website.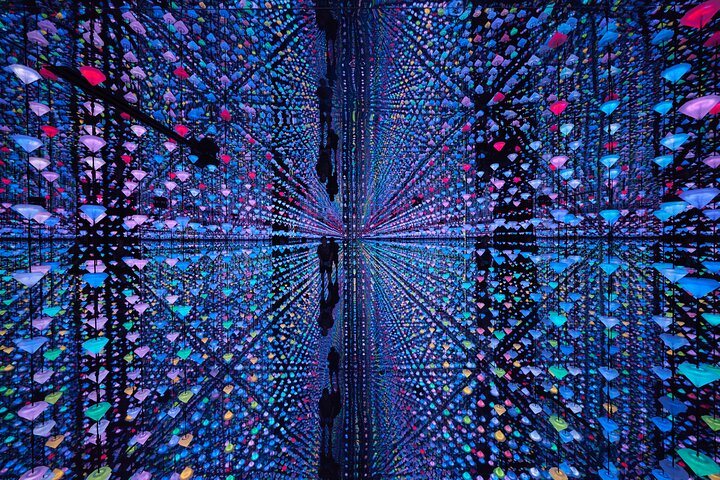 5. Wax Museum Barcelona
We've saved the last spot of our top 5 to a less artsy, more fun option: the Barcelona Wax Museum! This exciting wax collection located in an old bank at the heart of La Rambla has become one of the most famous attractions in recent years.
In 2021, the old-fashioned wax museum closed its doors to undergo a deep renovation with outstanding results. With more than 60 new wax figures, the Barcelona Wax Museum is now a modern facility with world famous Barcelona characters like Messi, Rosalia and Picasso!
Walking the rooms of the Barcelona Wax Museum, you won't only bump into global idols but also special displays dedicated to the casting of the Money Heist, or the Roca brothers' kitchen.
Price: 21€For more information you can visit the Barcelona Wax Museum website.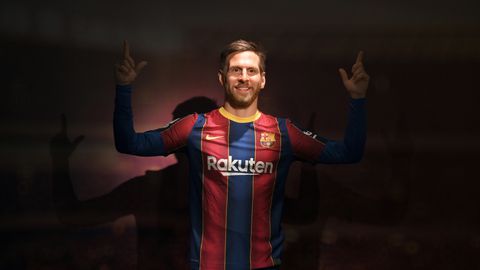 Other Barcelona Museums
Art is a very personal matter and this is only our selection of Barcelona's top museums. However, the city has a myriad of other options to choose from. If you're interested in Romanesque and Gothic art, the Museum of National Art of Catalunya in Montjuïc is probably your place to be. And the Fundació Antoni Tàpies or the MACBA are also modern art temples that attract hundreds of thousands of visitors.
Book skip-the-line tickets for these museums!
Do you have other favorites, or do you think we missed an important museum in Barcelona? If you enjoyed our post about the best Barcelona Museums, recommend it to your friends and get more Spain travel tips in our Panda Blog! Remember you can also take our tours to discover the best attractions in Barcelona, Madrid and Seville from a local perspective. 
Use our Panda coupon in your language to get a 10% discount!Coupons: CHINA10 – JAPAN10 – KOREA10