Tour details
Discover Spain's masterpieces in the Landscape of Light & Prado Museum Tour with fast-track ticket
Learn all about Madrid's UNESCO Landscape of Light and the most important museum in Spain
Benefit from fast-track entrance to the Prado Museum and discover its masterpieces
Enjoy a safe and comfortable tour in a small group of up to 12 people in English, Japanese, Korean, or Chinese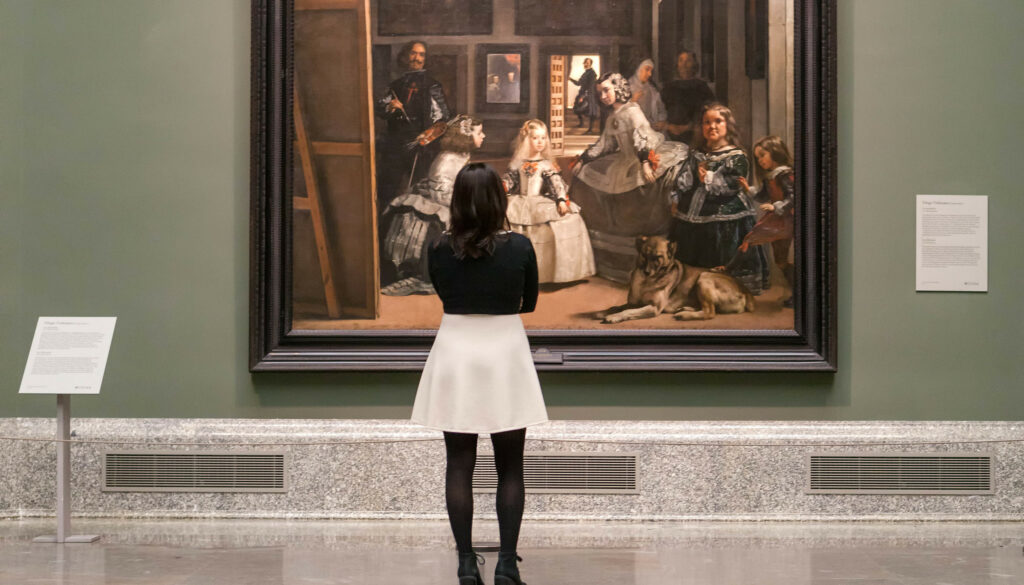 Prices (fast-track tickets included)
Adults (11+): 59€
Children (5-10): 15€
Infants (0-4): Free
Use the coupon WELCOMESPRING during checkout to get a 10% OFF!
Landscape of Light & Prado Museum Tour Details
Passionate about art? Madrid hosts one of the most acclaimed museums in Europe: the Prado Museum. But that's not all! Since 2020, the area surrounding the museum and the Retiro Park are listed as UNESCO World Heritage due to the outstanding value of the works that pedestrians can find along this unique promenade.
The Landscape of Light & Prado Museum Tour in English, Japanese, Korean or Chinese will not only allow you to enter Spain's most important museum with a fast-track ticket, but also to understand what the works inside and around this art temple mean for Madrid and for all of Europe.
Click here to see the full itinerary
The Prado Museum is usually fully booked several days in advance. Make sure to book ahead before all tickets are sold out!
Meeting Point
Plaza de la Independencia. Next to Puerta de Alcalá, at the entrance of El Retiro park.
Your guide will be holding a sign with The Touring Pandas logo.
End point
Prado Museum. Calle Ruiz de Alarcón, 23
Departure Time
The Landscape of Light & Prado Museum Tour departs daily at

10:00
Please arrive at the meeting point 10 minutes before

Duration
The Landscape of Light & Prado Museum Tour lasts approximately 3 hours (1h30min tour, 1h30min recommended visit inside the Prado Museum)
Included

Landscape of Light Tour in English, Japanese, Korean or Chinese
Small Group (up to 12 people)
Puerta de Alcalá
Cibeles Fountain
Madrid City Hall (exterior)
El Retiro Park
Royal Botanical Garden (exterior)
Prado Museum fast-track ticket
Prado Museum audioguide

Excluded

Admission to Royal Botanical Garden
Hotel pick-up
Cancellations and amendments
You can cancel or reschedule the Landscape of Light & Prado Museum Tour up to 24 hours before departure time. After that, it is non-refundable. In case of force majeure or inclement weather, the guided tour can be cancelled or rescheduled by the Touring Pandas, and the corresponding amount will be refunded. Make sure to arrive at the meeting point 10 minutes before departure. Latecomers and no-shows don't get a refund.
For more details, check our terms and conditions.
Don't miss your chance to discover the wonders of Madrid Prado Museum. This is a popular tour, so it sells out fast! We also recommend you to check our Royal Palace of Madrid & Habsburg tour if you want to discover Madrid's Royalness golden age and the largest palace in Europe!
Jeanna Callahan Century 21 Broker
2023-03-01
Great tour with a local! Loved all the insider information and her humor, expertise, and detail was wonderful!
Daniela Grisoni
2023-02-22
Anna was a great guide and the agency was so helpful: my flight was delayed and I could grab the guide after the beginning of the tour so that I didn't miss it completely!
I booked a walking tour for my partner and myself. Ana was a fantastic and knowledgeable host. Barcelona born and bred, she answered all our questions and gave us so much wonderful insight to the beautiful Gothic Quarter of Barcelona, as well as its surroundings. We are extremely happy and satisfied with our walking tour.
Michelle Polo | elrowfamily
2022-11-03
We had a tour in Japanese and it was wonderful. The guide was amazing. Thank you so much!
We have done the Gothic tour and the truth is that it was a very good experience. 100% recommendable 🙂
Mario Del Moral Diaz
2022-10-31
Trato amable y muy profesional y siempre tratando de adaptarse a las necesidades del cliente. Totalmente recomendable.
Siddhartha Gupta
2022-10-24
We did a walking tour in barcelona, our guide Chessie was knowledgeable and engaging, we learnt a lot about the city and its history. She also gave us some great food recommendations.
I booked and went on multiples tours in both Barcelona and Madrid and had incredible experiences. Since they keep groups small, the tours are very personal and information-rich. We went on both English language and Korean language tours, and all of the tour guides were top notch: well-informed, engaging, fantastic story-tellers, friendly, and a ton of fun. Even though I had been to both cities a few times before, I learned new things from all of the great tour guides - thanks to Sun, Chelsea, and Hwa-Jin!
Excellent tour fir getting acclimated to the old city and Gothic center. Ron, and I hope I remember correctly because it's been a while, was our tour guide and was terrific. He was knowledgeable, courteous, professional, and answered all of our questions with enthusiasm!
Itinerary
1. Meeting point: Puerta de Alcalá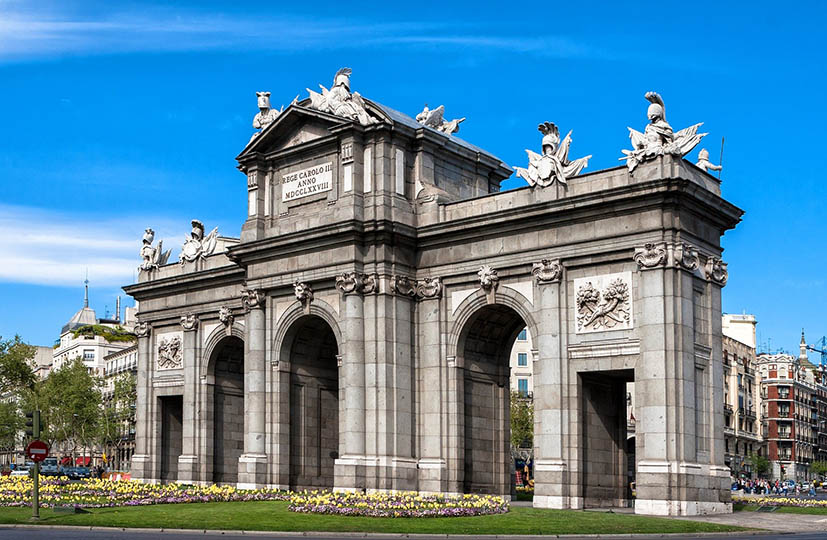 Our tour starts at the famous Puerta de Alcalá. In the old times, here started the road where Miguel de Cervantes, author of El Quijote and Spain's most important author, was born. This is just one of the anecdotes that you'll learn in this tour through the artistic jewels of Madrid.
2. Plaza de Cibeles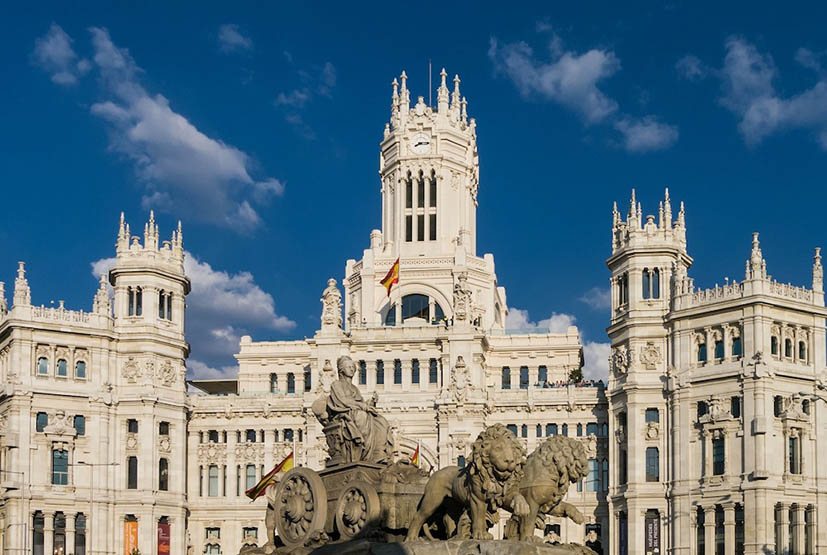 Here you'll encounter the majestic Madrid City Hall, and also the soccer Mecca Cibeles fountain, where the fans of Real Madrid celebrate the victories of one of the best football clubs in the world.
3. Paseo del Prado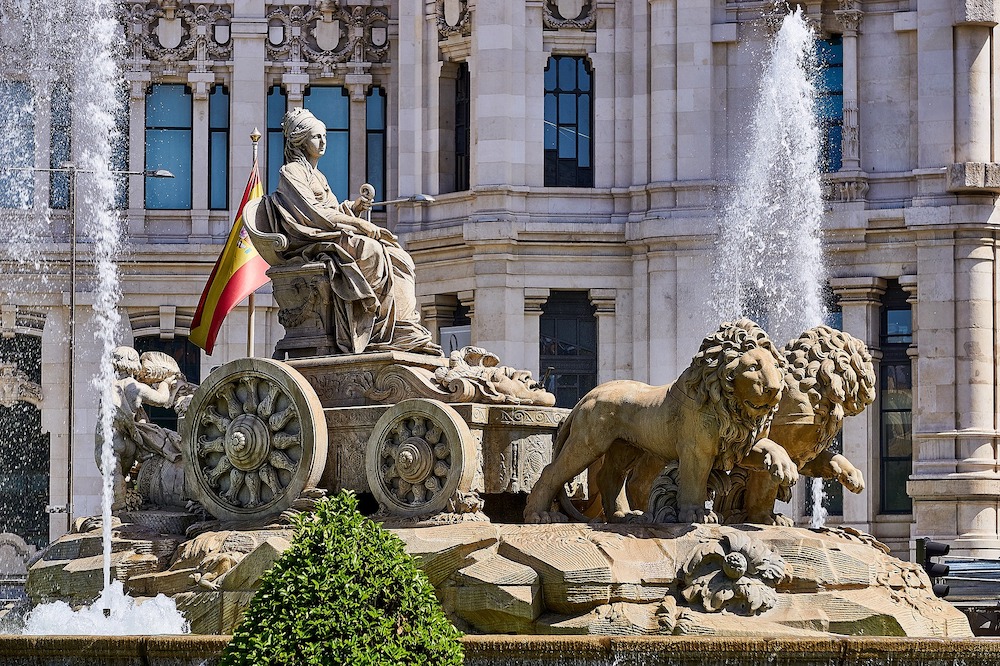 The Paseo del Prado, known as Madrid's Art Walk, is an authentic itinerary through more than a thousand years of Spanish and European art: from Velázquez's Meninas to Picasso's Guernika, get ready to discover some of the world's most renowned pieces of art.
4. El Retiro Park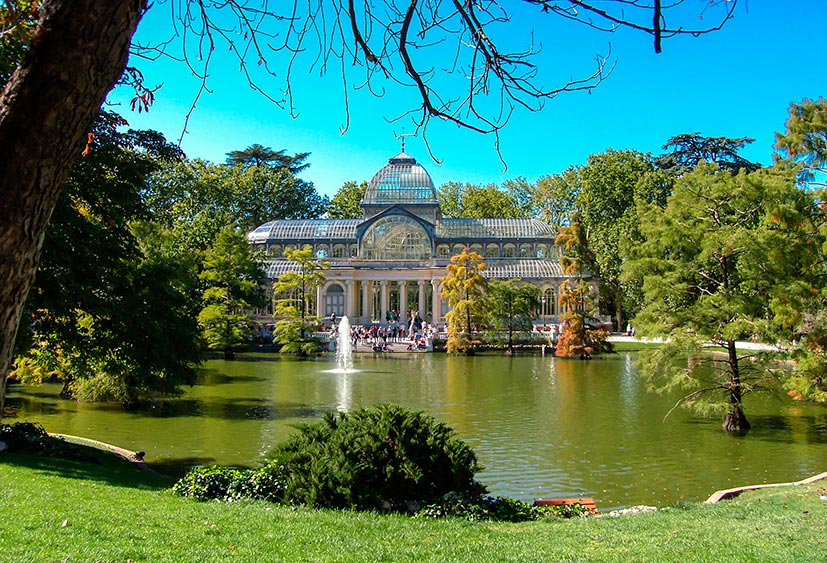 The El Retiro Park was built in the early 1600s, and for centuries it was a private park that only Spanish monarchs were allowed to enter. However, Carlos III, one of the most loved and respected kings of Spain's history, made the park public and opened its doors to all the citizens.
The park has more than 350 acres and has more than 15.000 trees, so you will need a guide to discover all the treasures in it! We will take you to the big lake, the rose garden, the Crystal Palace, and the statue of the Fallen Angel - the only statue in the world that represents the devil!
5. End point: Prado Museum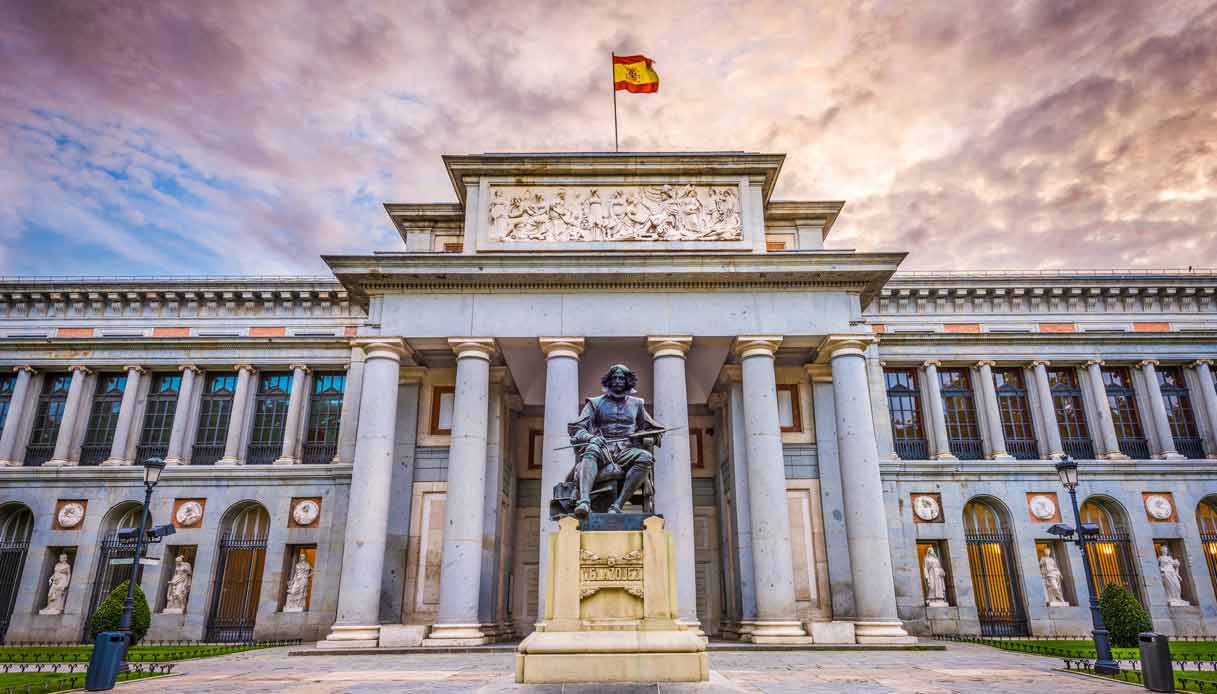 If you're an art-lover and you like museums, this is probably one of the reasons that brought you to Spain! The Prado Museum is the temple of Spanish art, and this is where its most important masterpieces are kept. Outside the museum, the statues of Velázquez, Goya and Murillo, two of the grandest artists of all time, watch the three museum's doors: don't miss a selfie with each of them!
Your guide will provide you with a fast-track ticket so you will be able to skip the line to buy the tickets. You will also get an audioguide at the museum's desk to be able to explore the collection at your own pace.
Maps