Tour details
Walk the Gothic Quarter under the evening lights and enjoy the oldest Flamenco Show in Barcelona
Enjoy a tour in the Barcelona Gothic Quarter under the magic of the evening lights
Experience the real Spain at Los Tarantos, the oldest Flamenco show in Barcelona
Take a safe and comfortable tour in a small group of up to 12 people in English, Japanese, Korean, or Chinese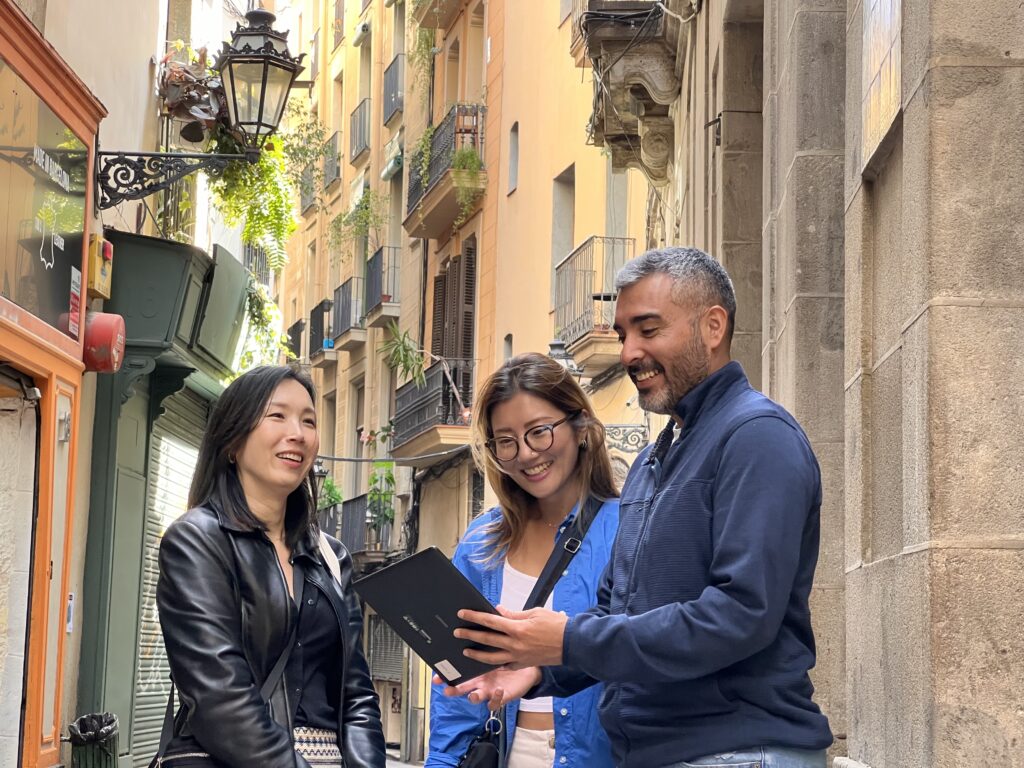 Prices (tickets included)
Adults (11+): 55€
Children (6-10): 19€
Infants (0-5): Free
Optional: Tapas dinner for 30€
Gothic Quarter Tour & Flamenco Show in Barcelona Details
If you're going to spend an evening in Barcelona, we've got the perfect plan for you! In this evening tour you will combine two amazing experiences in the Barcelona old town. First, a walking tour through the Gothic Quarter under the magic of the evening lights. You will see the highlights of the city's oldest quarter: the Cathedral, the remains of the Roman Walls, Plaça Sant Felip Neri…
Then, at the end of the tour, we will make a stop at Los Tarantos, the oldest Flamenco show in Barcelona. In this legendary tablao you will discover why this dance is one of Spain's most popular traditions.
🔍 Click here to see the full itinerary!
Reasons to book this tour
Barcelona's Gothic Quarter is like a labyrinth. This millenary neighborhood is full of beautiful alleys and plazas that are easy to miss without the help of an expert guide.
We will give you some tips to avoid tourist traps: this neighborhood has a lot of low quality restaurants, but we will give you recommendations to find the best menus.
It's not all about history and architecture, is it? During the tour, you will also spot some genuine shops to take original souvenirs back home, like traditional sweets and genuine clothes.
Don't worry about figuring out what Flamenco show to choose: we selected the best one for you, and you can even top it up with a selection of Spanish tapas to crown your evening.
While most tour companies offer groups of up to 30 visitors, we limit our group size to 12. This guarantees a comfortable experience and the possibility to better interact with the guide.
Key information
Meeting Point
In front of the Hard Rock Cafe (Plaça de Catalunya, 21)
Your guide will be holding a sign with The Touring Pandas logo.
End point
Los Tarantos. Plaça Reial, 17
Departure Time
The Evening Tour departs daily at 6pm
Please arrive at the meeting point 10 minutes before
Duration
The Evening Tour with Flamenco Show in Barcelona lasts approximately 3 hours
Included

Evening Tour of the Gothic Quarter in English, Japanese, Korean or Chinese
Small Group (up to 12 people)
Flamenco live show (40min)

Excluded

Hotel pick-up
Hotel drop-off
Cancellations and amendments:
You can cancel or reschedule the Gothic Quarter Tour & Flamenco Show in Barcelona up to 48 hours before departure time. After that, it is non-refundable. In case of force majeure or inclement weather, the guided tour can be cancelled or rescheduled by the Touring Pandas, and the corresponding amount will be refunded. Make sure to arrive at the meeting point 10 minutes before departure. Latecomers and no-shows don't get a refund.
For more details, check our terms and conditions.
This tour brings together two of the most enchanting Spanish highlights: Barcelona's old town, and Flamenco! Don't miss on this experience and book now before it's sold out – this is one of our most popular experiences! If you're looking for a morning tour, check our guided tours in Barcelona.
Book now!
Itinerary
1. Meeting Point: Plaça Catalunya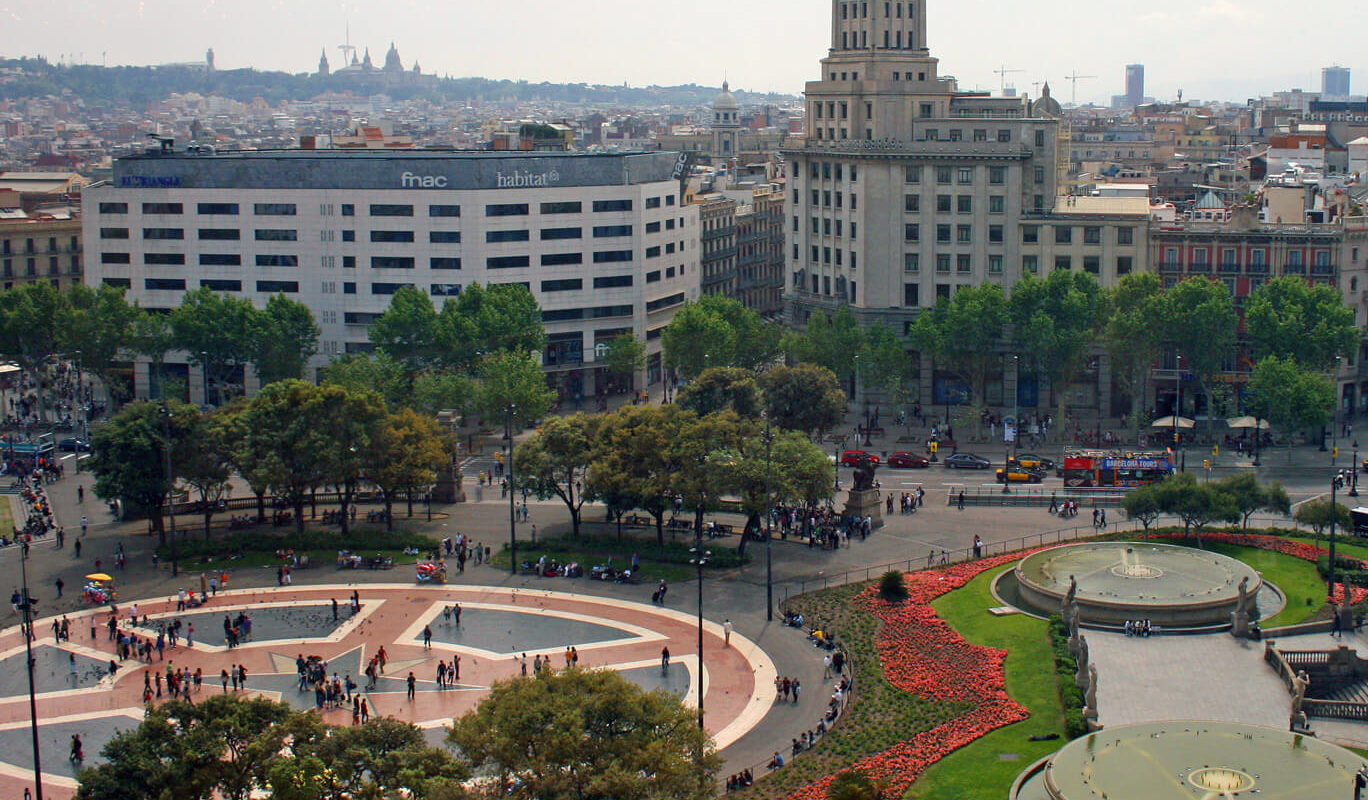 Our meeting point is at Plaça Catalunya, the center of Barcelona and the frontier between the new and the old city. Look for the guide holding a sign with The Touring Pandas logo.
2. La Rambla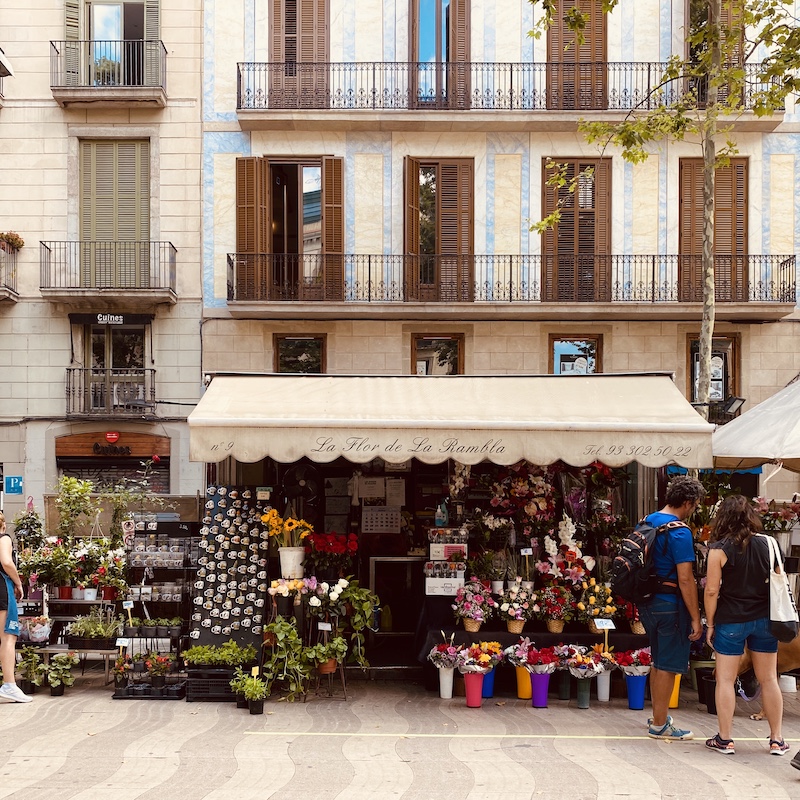 At the beginning of the tour we will start walking down la Rambla, the most famous street of Barcelona.
3. Roman remains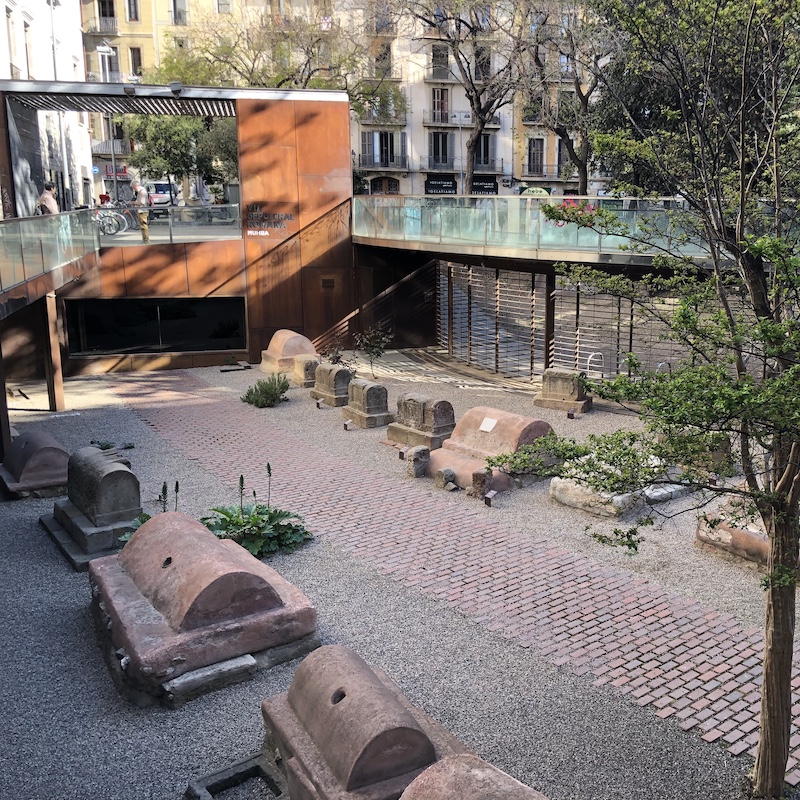 The Roman Barcelona was called Barcino. In our tour, you'll visit some of the oldest remains of the old colony.
4. Cathedral of Barcelona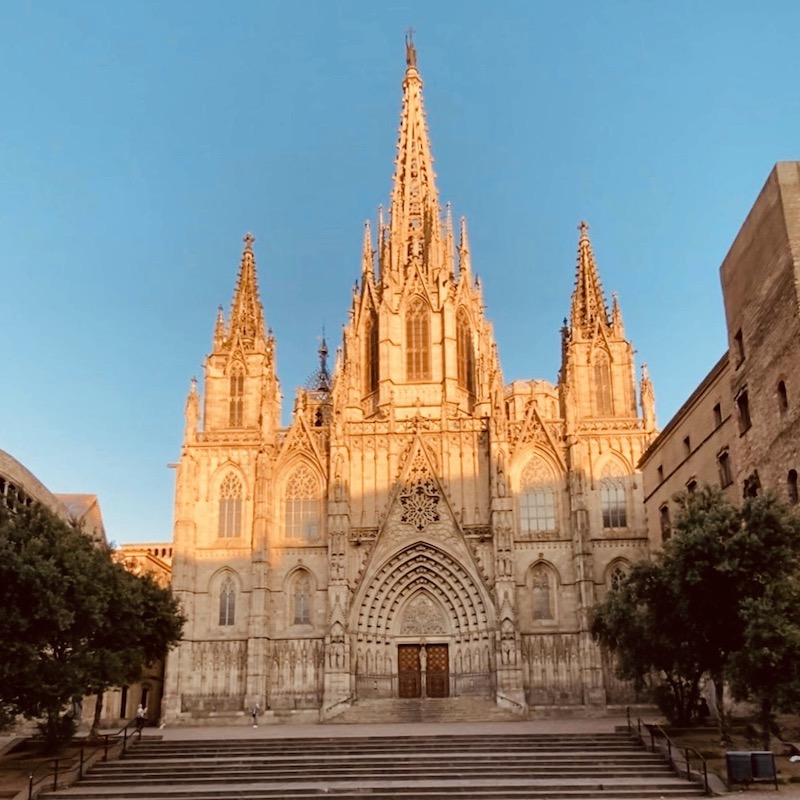 Learn the secret story behind the neo-gothic facade of the Cathedral of Barcelona.
5. Old city walls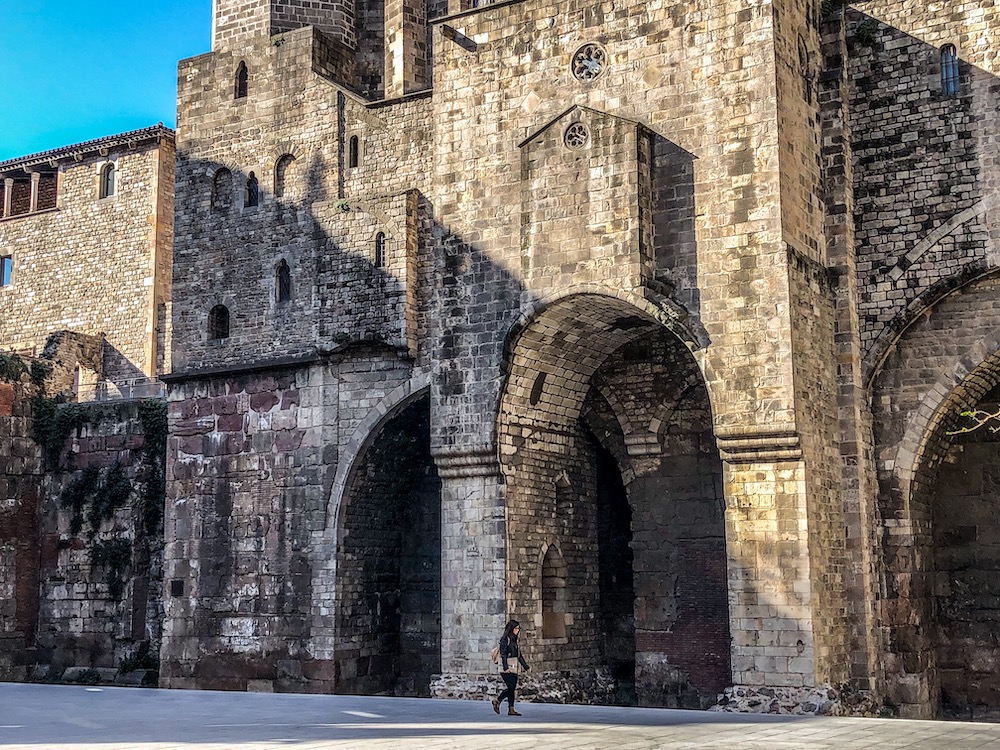 Marvel at some of the last pieces standing of the old city walls, demolished in the decade of 1850.
6. Plaça del Rei
Admire one of the most impressive corners of the Gothic Quarter and discover what happened here in the Middle Ages.
7. Cathedral of Barcelona - apse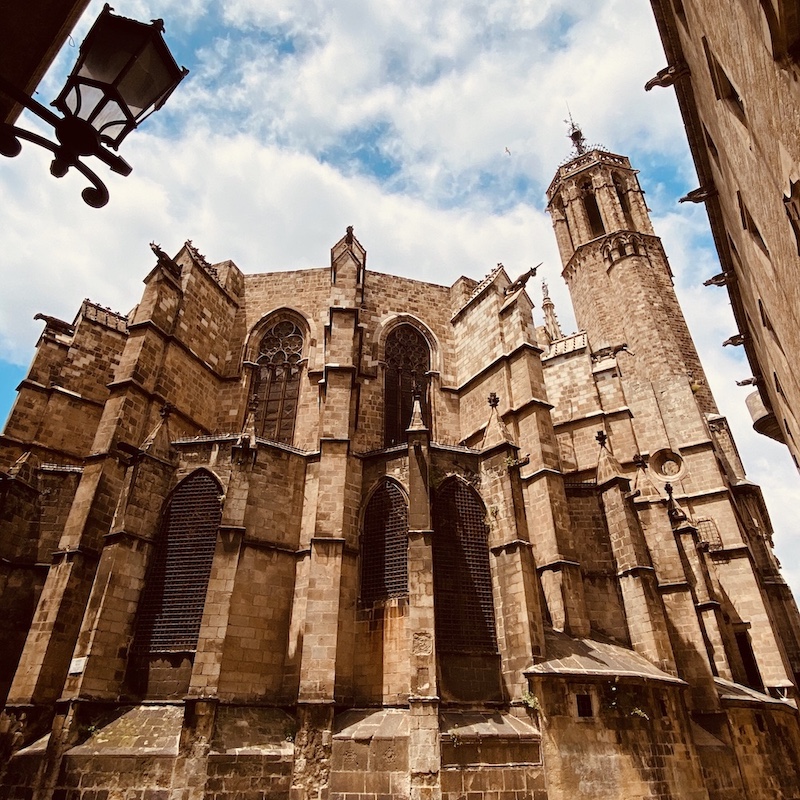 Admire one of the most impressive corners of the Gothic Quarter and discover what happened here in the Middle Ages.
8. The Lovers' Bridge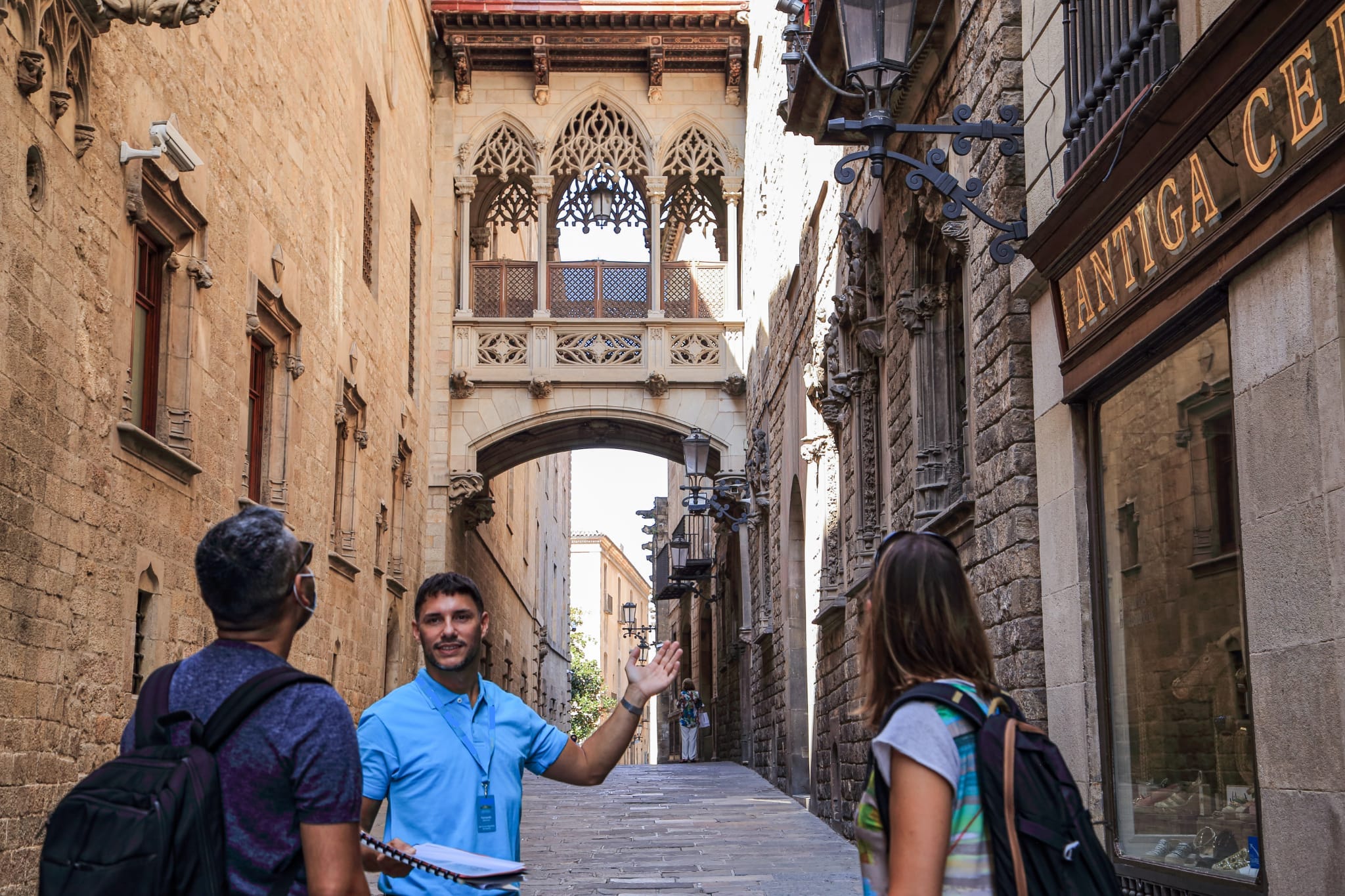 One of the most iconic and romantic highlights of the Barcelona Gothic Quarter. Don't miss a picture here if you want to come back!
9. Plaça de Sant Felip Neri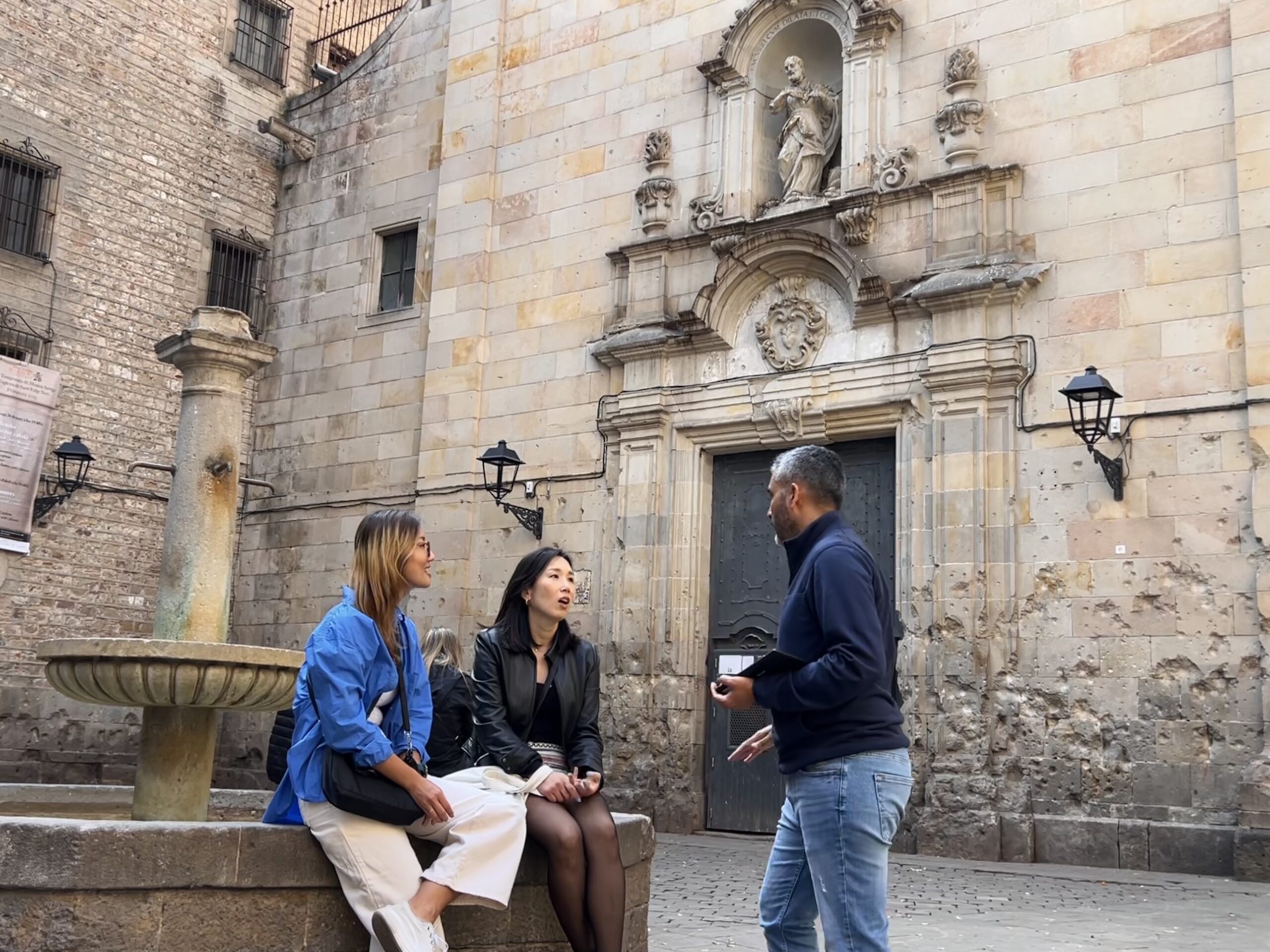 One of the most beautiful spots in Barcelona and yet, a very sad story lies on its millennary stones. Hear about the tragic past of this magical plaza.
10. Live flamenco show at Los Tarantos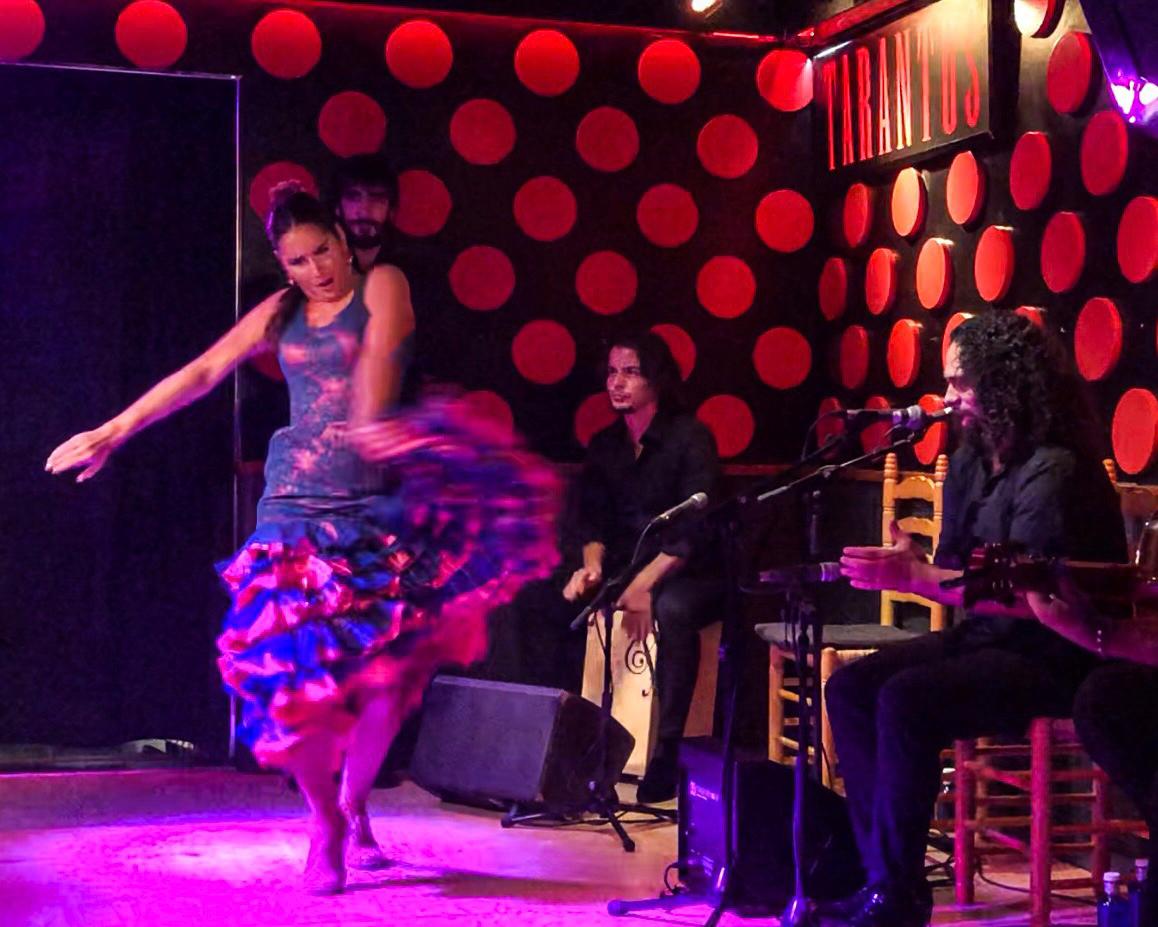 If this looked like the perfect evening, there's more to come! In Plaça Reial we will stop at Los Tarantos, the oldest tablao in town, and you'll witness a live Flamenco show.
Maps