Tour details
Take a Madrid walking tour of the historic center and enjoy a Flamenco show to complete your evening
Join our Madrid walking tour to explore the old town and learn about the history of Spain's capital
See historic landmarks like the Royal Palace, the Cathedral of la Almudena and the famous Plaza Mayor
Enjoy a genuine flamenco show and wrap up your evening with a drink and a full tapas menu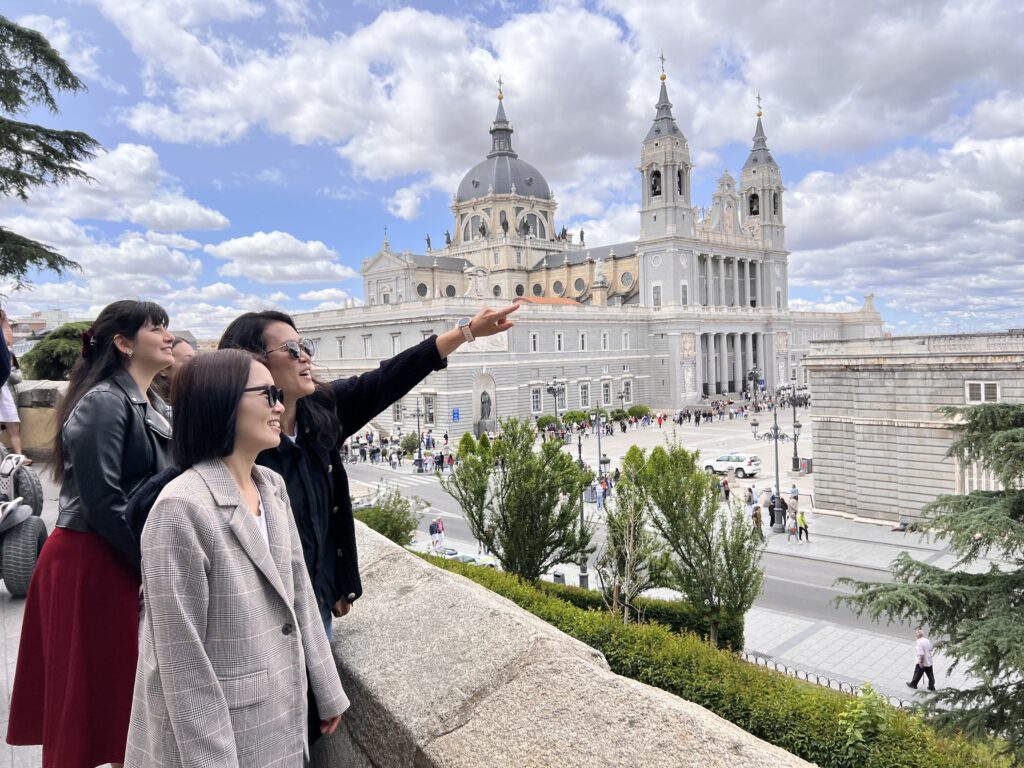 Prices (tickets included)
Tour and Flamenco Show
Adults (13+): Tour and Flamenco 55€ / with Dinner 89€
Children (4-12): Tour and Flamenco 30€ / with Dinner 45€
Infants (0-3): Free
Description
Madrid is a city known for its lifestyle. No matter the time of the day, Madrid never sleeps and there are always people wandering around the streets of Spain's liveliest city. This tour offers you the chance to be another madrileño for an evening: don't miss out! In our Madrid Walking Tour & Flamenco offer, you'll get to enjoy the city in an unforgettable Spanish-style experience!
This evening tour starts at Plaza de Isabel II, next to the Royal Theatre. From there, you'll see some of the city highlights like the Royal Palace of Madrid and the Cathedral of La Almudena, the setting of King Philip VI and Queen Letizia's wedding!
After some Royal gossip, we'll guide you through Madrid's old town on a 1h and 30min walk to help you discover the most picturesque spots of this historic neighborhood. Apart from hearing about the Habsburg Dynasty and how this linage of monarchs changed the city, you will also see other interesting spots like the famous San Miguel Market.
Finally, after finishing our tour at the world-renowned Puerta del Sol, we will take you to one of Madrid's most acclaimed tablaos. In this unique spot at the heart of the old town, you will learn about Spain's most traditional dance with a one-hour live flamenco show. Choose between a show and drink formula, or go for the dinner option.
Dinner Menu (optional):
-Tapas assortment (ham and cheese croquetas, tortilla de patata, Iberian ham with bread, fried squids)
-Chicken fingers
-A portion of traditional paella
-Dessert
-Wine (white or red) or beer or drink, and water
🔍 Click here to see the full itinerary!
Reasons to book this tour
Madrid's old town is like a labyrinth. This centenary neighborhood is full of beautiful alleys and plazas that are easy to miss without the help of an expert guide.
We will give you some tips to avoid tourist traps: this neighborhood has a lot of low quality restaurants, but we will give you recommendations to find the best menus.
It's not all about history and architecture, is it? During the tour, you will also spot some genuine shops to take original souvenirs back home, like traditional sweets and genuine clothes.
Don't worry about figuring out what Flamenco show to choose: we selected the best one for you, and you can even top it up with a selection of Spanish tapas to crown your evening.
While most tour companies offer groups of up to 30 visitors, we limit our group size to 12. This guarantees a comfortable experience and the possibility to better interact with the guide.
Key information
Meeting Point
Next to Opera Metro Station (Plaza de Isabel II)
Your guide will be holding a sign with The Touring Pandas logo.
End point
Tablao Torres Bermejas. Calle de Mesonero Romanos, 11
Departure Time
Daily at 7pm
Please arrive at the meeting point 10 minutes earlier
Duration
The Madrid Walking Tour with Flamenco Show lasts approximately 3 hours
Included

Evening Tour of the Madrid in English, Japanese, Korean or Chinese
Small Group (up to 12 people)
Flamenco live show (60min)
Drink (wine, beer, soft drink or water)
Tapas and paella dinner (if selected)

Excluded

Hotel pick-up
Hotel drop-off
Book now!
Cancellation and amendments:
Cancellations are possible up to 48h before the tour starts. Amendments are possible up to 24h before the tour starts (subject to availability). In case of cancellation of the tour for external reasons, a full refund will be granted.
Don't miss your chance to be a madrileño for one day, and enjoy a traditional evening with Spain's very best: tapas and flamenco! We also recommend you to check our Royal Palace of Madrid & Habsburg tour if you want to discover Madrid's Royalness golden age and the largest palace in Europe!
Itinerary
1. Meeting Point: Opera Metro Station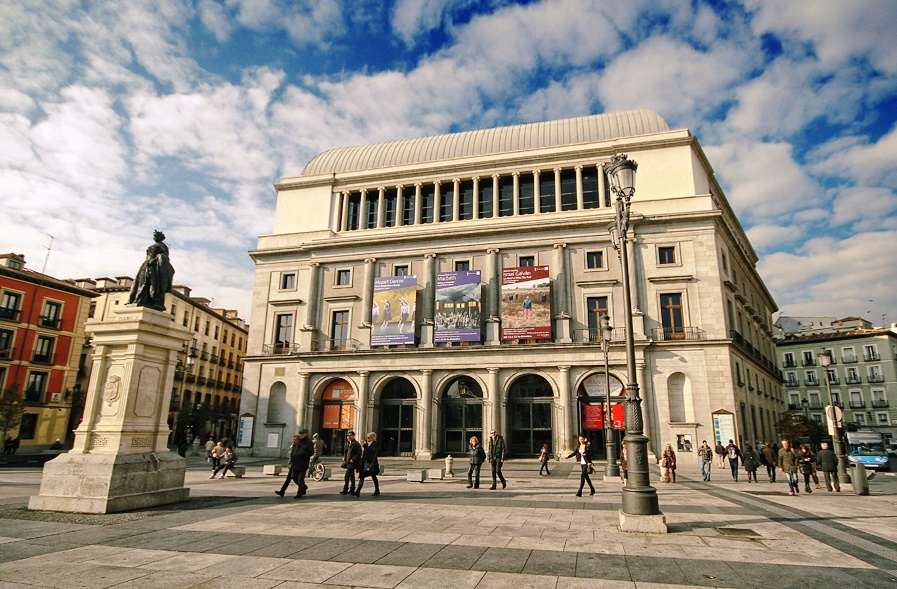 Our meeting point is next to the Opera Metro Station, in front of the Royal Theatre. Your guide will be holding a sign with The Touring Pandas logo.
2. Royal Palace of Madrid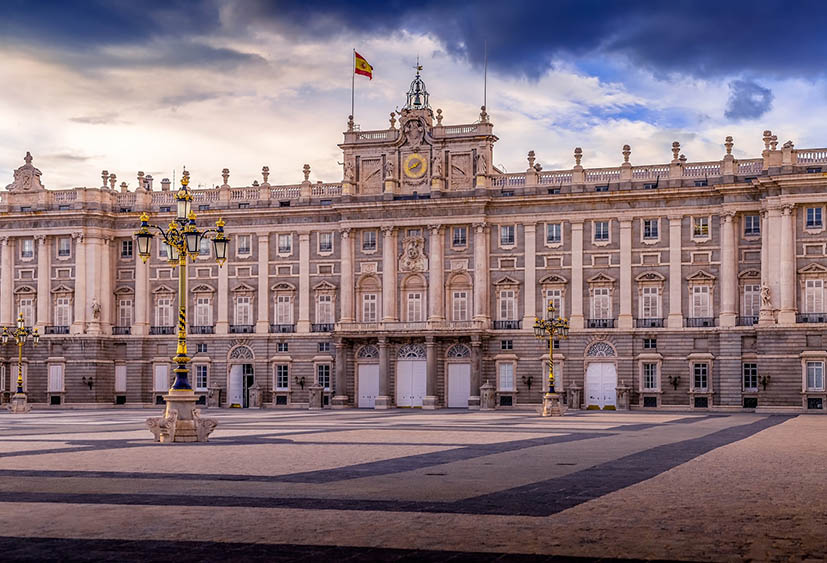 With over 3.000 rooms, this building is Europe's largest royal palace: it is twice the size of Buckingham Palace!
3. Cathedral of La Almudena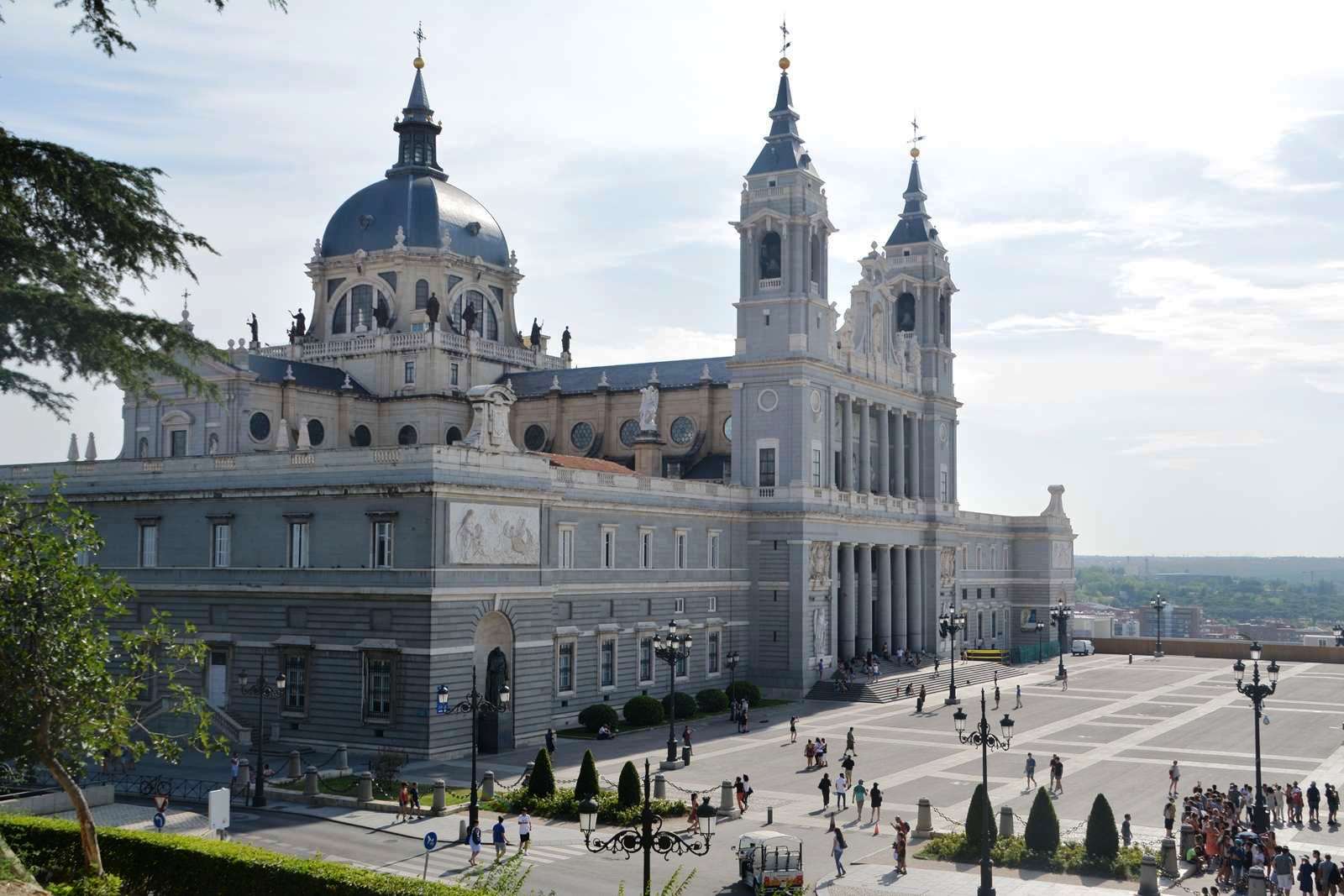 The Cathedral of La Almudena is one of the finest examples of neoclassical architecture in Spain. This magnificent cathedral is where the King and the Queen of Spain celebrated their marriage in 2004.
4. Plaza De la Villa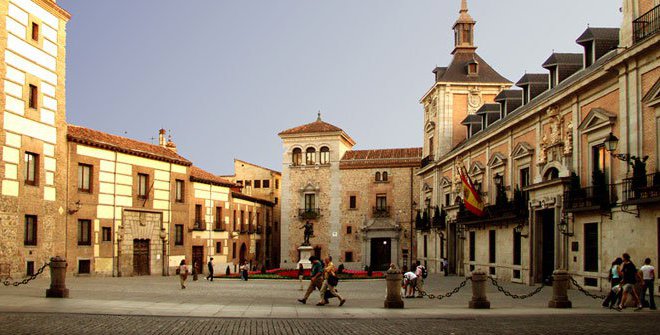 This picturesque plaza is now a very quiet place in the center of Madrid. But it was far busier in the past! The building on the right side of the square used to be the City Hall until it was moved to the Palacio de Cibeles in 2007.
5. San Miguel Market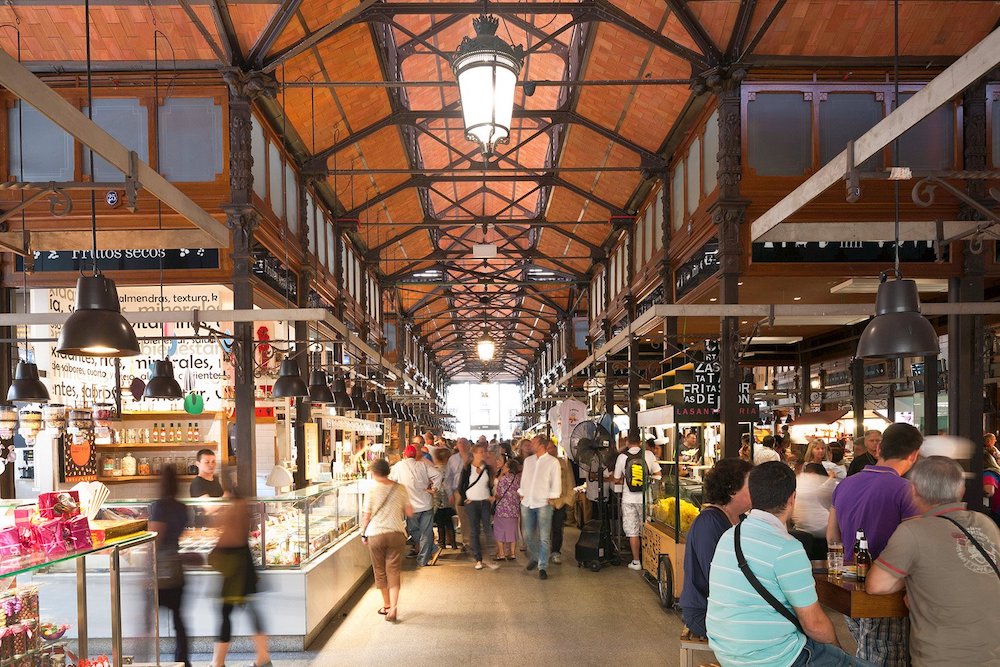 San Miguel is one of Madrid's oldest markets, now turned into a mecca of modern cuisine and trendy tapas! Don't miss the chance to take a glimpse at the people coming and going, the shouting and the laughter. Will you resist the temptation to take some gourmet souvenirs?
6. Palacio de Justicia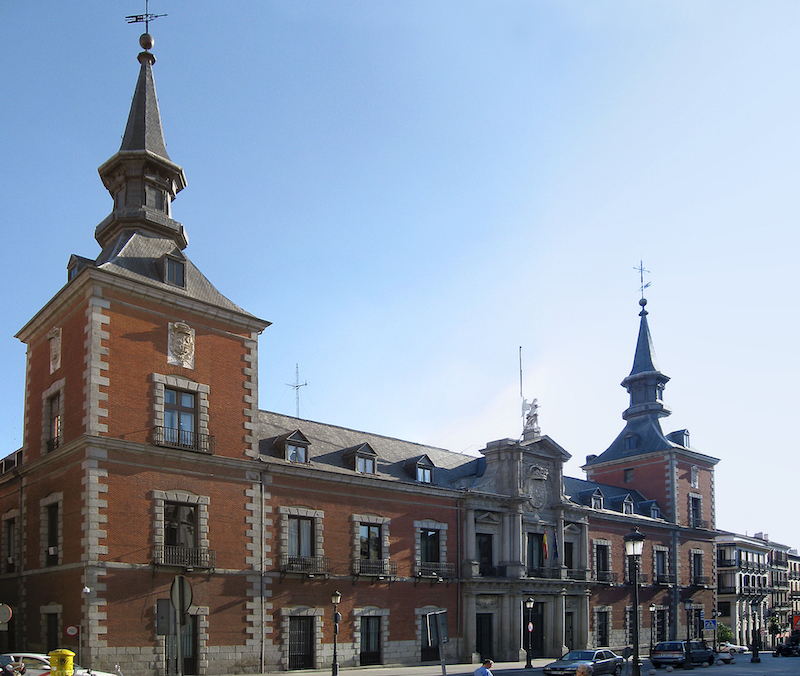 This Renaissance building used to be Madrid's old prison. A celebrity was jailed in one of the towers... guess who? We'll just give you a clue for now: it was the king of a neighboring country.
7. Plaza Mayor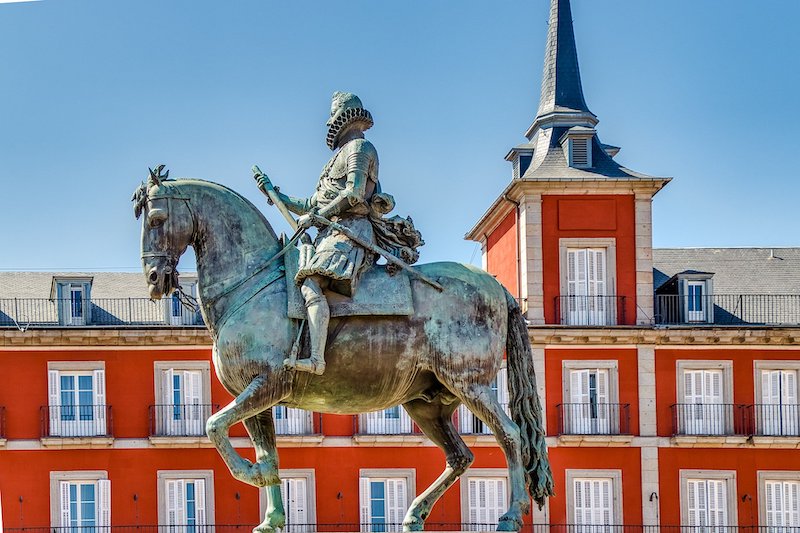 This majestuous plaza surrounded by arches is one of the most popular to have a drink and spend a pleasant afternoon under the sun. This place in the heart of Madrid is always full of life and it's one of the best to find a good Bocata de Calamares!
8. Puerta del Sol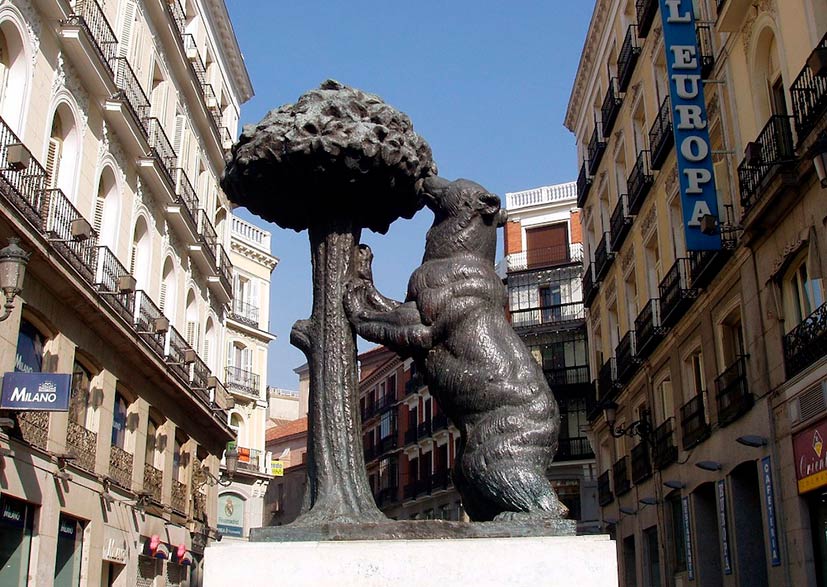 Our tour ends at the Puerta del Sol, the most famous plaza in Madrid. This place is famous because it's the main venue to welcome the New Year. The plaza is full of anecdotes and curiosities like Spain's km0, the Tio Pepe advertisement...
9. Torres Bermejas Flamenco Show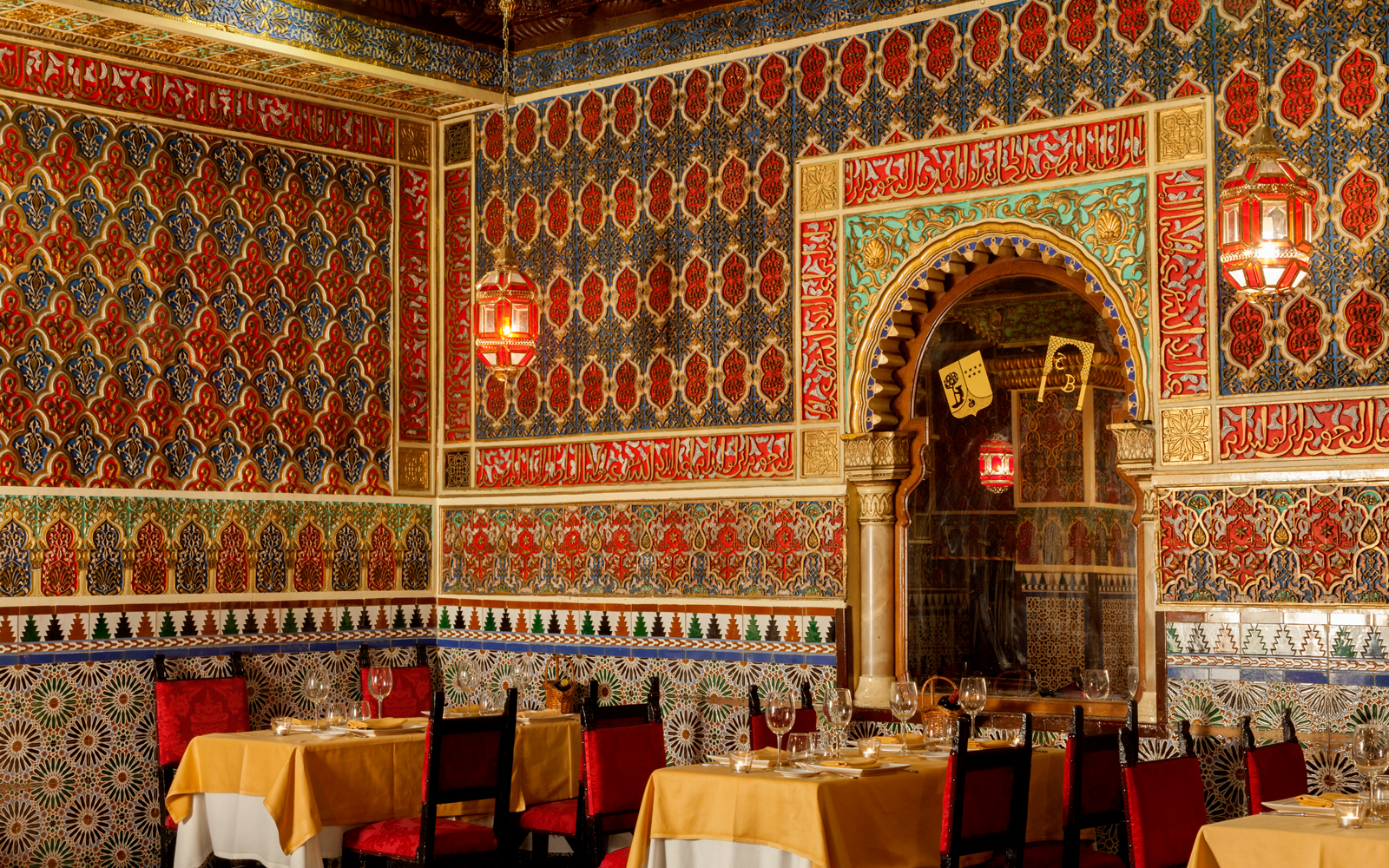 At the end of the tour you will enjoy a genuine, 60-min live flamenco show at the famous tablao Torres Bermejas.
Maps