Why visit Barcelona after the coronavirus pandemic? Some reasons to travel again.
Some months ago, Barcelona was a city that attracted millions of travellers every year. People from all over the world chose Barcelona because of its unique architecture, first-class heritage, wonderful weather, and excellent gastronomy. Visitors from the five continents wanted to visit the Sagrada Família, Gaudí's unfinished masterpiece. Everybody wanted to explore Park Güell to have a selfie with the most famous lizard in the planet. And of course, who didn't want to get lost in the labyrinth of millennary streets of the Gothic Quarter! Well, guess what? All these are still reasons to visit Barcelona. The city hasn't changed. It's only stronger! In this week's post, The Touring Pandas remind you of why visit Barcelona, especially after the coronavirus pandemic.
Barcelona: the cheerful city went silent
As most cities in the world, the pandemic has had a tremendous impact in Barcelona. In just a few weeks, it has gone from being one of the most visited cities in the world, to becoming an urban desert. We started to hear rumors of a new virus in January, but no-one really cared. It was somewhere in the other corner of the world, to far from us to even care for it. Later, news that the virus was spreading started to circulate, and it was closer and closer… until it was here. On March 13, the Camp Nou stadium closed: it was for real. The largest football stadium in Europe, Messi's house, was shut. Then Sagrada Família followed. And every restaurant, every local shop, had to close its doors. The people of Barcelona, used to spending time on the streets and sharing moments with friends, were forced to stay home. Suddenly, the city of Gaudí was silent and blue.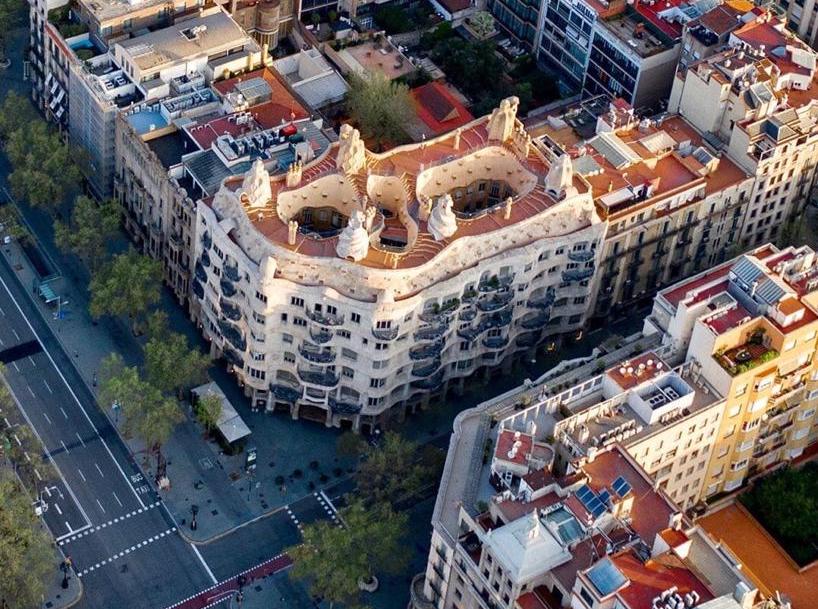 A new dawn for Barcelona
For six weeks, we had to stay home. It was very hard for the people of Barcelona. Spring had just begun when the pandemic arrived. The days were sunny, and there was light until late. The trees were green, the air was fresh, and the Mediterranean breeze swept the streets inviting to enjoy life outside. But staying inside was the right thing to do. We had to respect the lockdown if we wanted to fight the virus. After 48 days, the lockdown was relaxed and we were allowed to go for short walks. When we came back to the streets, the city was different than the one we'd known. The air was fresher. The sky was more blue. Birds sang. There was no noise of cars. We walked to the mountain of Montjuïc, the green lung of Barcelona, and stared at the city from above. After the pandemic, Barcelona was even more beautiful.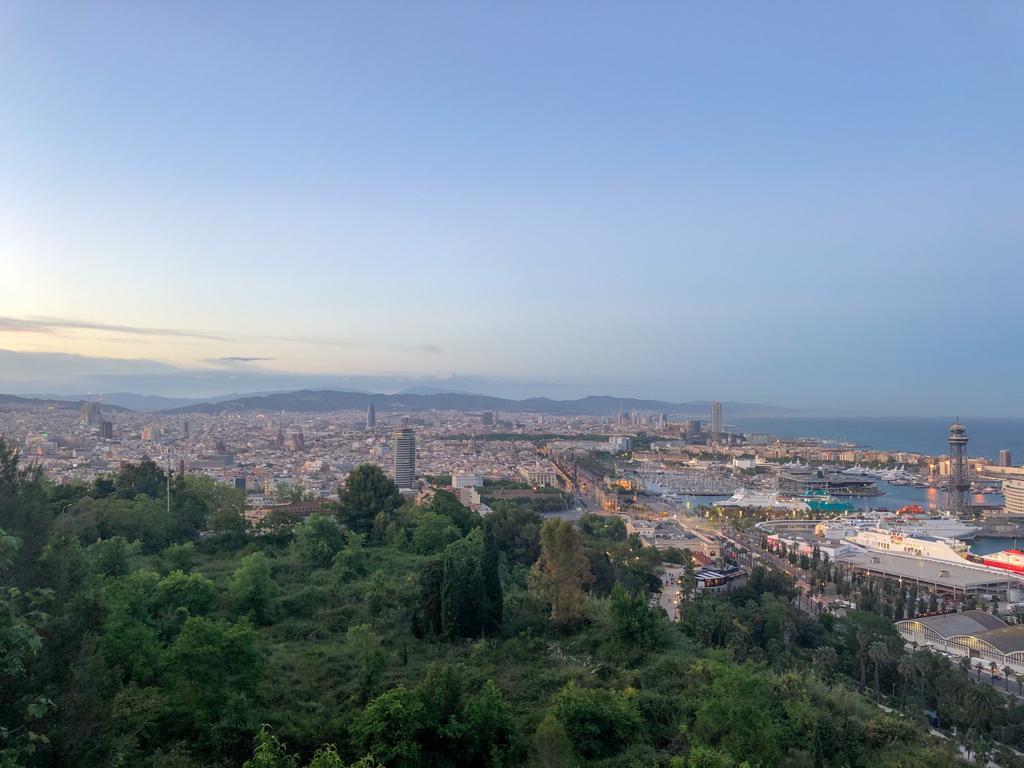 Why visit Barcelona after the coronavirus pandemic?
Or… why not? Barcelona is still waiting for you. The city is now cleaner, quieter, it has more time for you. It's slower. And… it's the same, only more beautiful. Tourism will recover and millions of visitors from around the world will come back. But now is the right time to come and enjoy it at your own pace. A short stroll around the Gothic Quarter will remind you of the thousands of years the city has lived for. Pandemics, crisis, wars… it's been two thousand years of happiness and struggles. For us, it's new. For Barcelona, it's just history. And this part will be just one more of the stones that build its amazing legacy. Now is the time to enjoy these millennary streets in comfort, almost as if you could talk to them.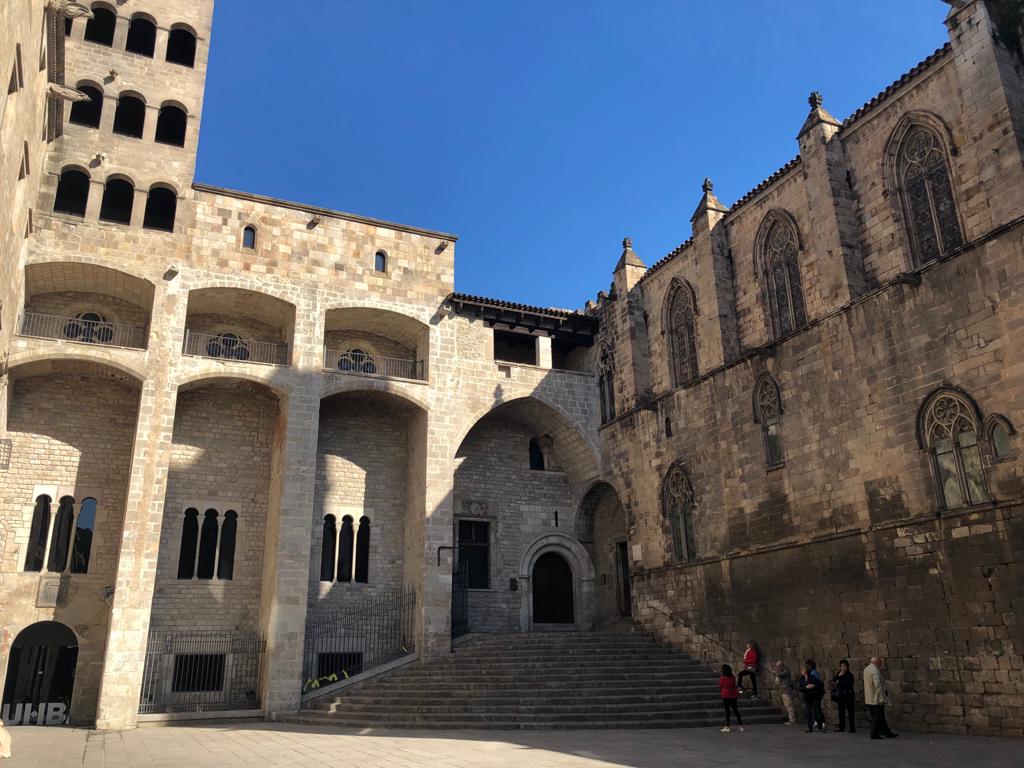 The Sagrada Família is still there… and it keeps growing!
But it's not only history that awaits you. The Sagrada Família is for sure one of those things that made you dream of visiting Barcelona. And it's still there! Although the Covid19 pandemic has felt like a tsunami, it's not. Everything is exactly at the same place where it used to be. Gaudí's unfinished church is still waiting for you, and it's only getting higher and higher (watch this video to see how it will look like in 2026). The central towers are already raising towards the sky, and even if you have visited it before… maybe it's time to come back and admire how much it has changed! With less people, you have now more room to wander around its imposing interior while admiring the rainbow lights that shine accross the stained glass windows.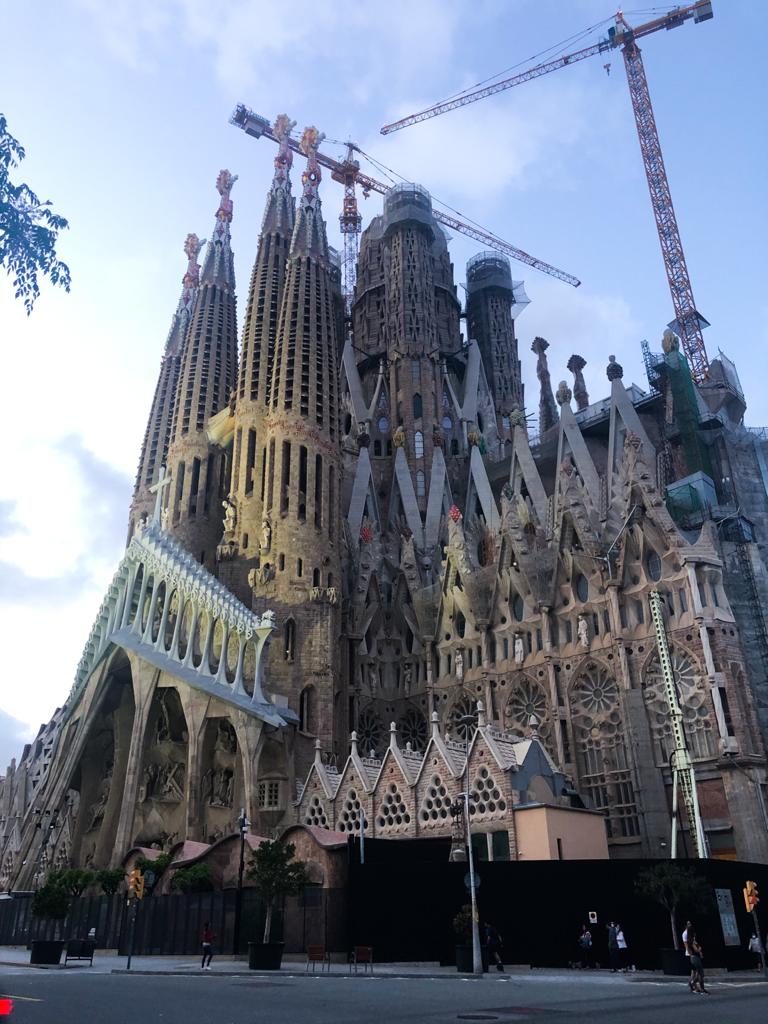 The world may have stopped, but just for a while
Although fear of travel may stop us from visiting places, we have to be stronger and overcome it. The world may have stopped, but it's our choice to start its engines again. To live with fear is simply not to live. Our planet is full of amazing places and we want to discover them. A disease can stop us for a while, but not forever. We have proved that we're stronger than the virus, and our cities have proved it too. Although Barcelona, as well as other cities in the world, has been hit hard, it's still on its feet. And it's full of love that it wants to share with its visitors. The only way to feel Barcelona, to feel the love of Barcelona… is by visiting it. Barcelona is waiting for you.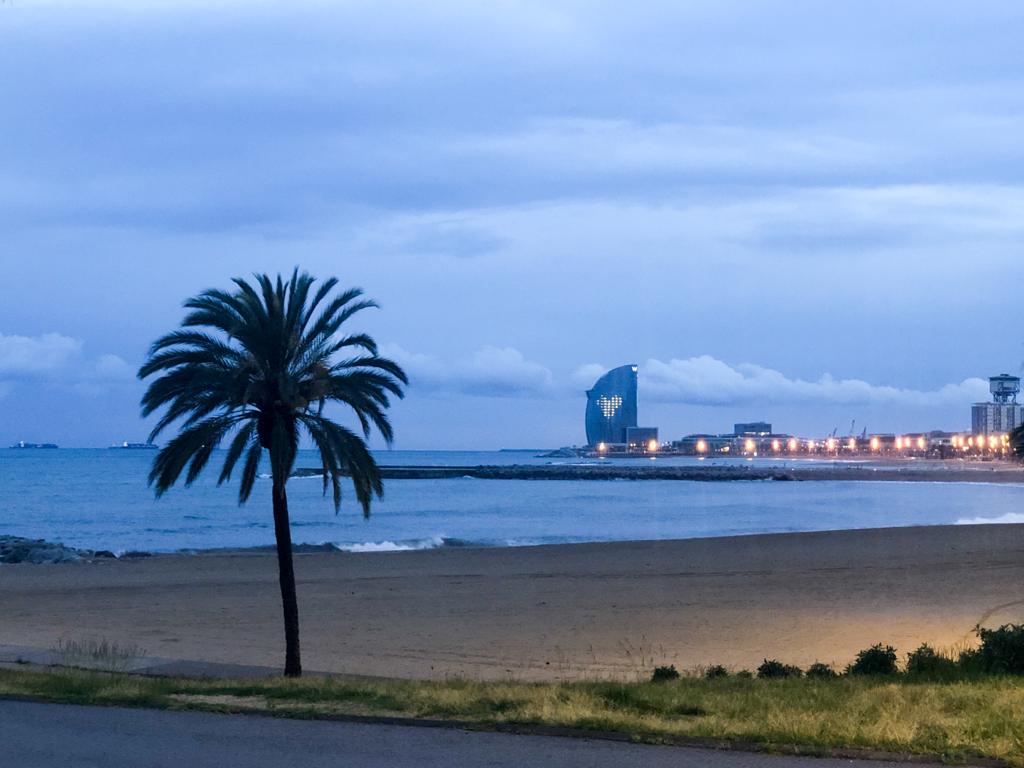 How do you feel about travelling after the pandemic? are you still wanting to visit Barcelona? Are there other amazing cities or places where you'd like to go? Let us know your opinion and share with us your travel wishlist! Leave us a comment if you love Barcelona and share this love with others.
Did you like our post "Why Visit Barcelona after the Pandemic"? if so, recommend it to your friends and learn more tips in our Panda Blog! Remember you can also take our tours to discover the best attractions in Madrid and Barcelona from a local perspective. Use our Panda coupon in your language to get a 10% discount!
Coupons: CHINA10 – JAPAN10 – KOREA10 – ENGLISH10
You can also follow us on Facebook!
Our Tours in Madrid and Barcelona: