Weather in Spain: what is the best season to travel to Spain?
With an average yearly temperature of 20ºC, Spain is famous for having one of the most pleasant climates in the world. Still, temperatures and weather change a lot from region to region. If you're planning a trip to Spain, it's important to check when is the best time to travel according to the cities you want to visit. And of course, it also depends on the type of trip that you envision. Beach holidays? Cultural discovery? Nature and landscapes? Spain has it all, but make sure to go at the right time to make the most of your stay. In this week's post, The Touring Pandas give you some tips about the weather in Spain to help you decide when is the best moment for your vacation!
Winter (yes, there is also winter in Spain!)
Although Spain is famous for the sun and blue skies, we also have a winter season! How bad is it? Not much, to be honest. The best enemy of every traveller is the rain: it can really mess your travel plans! However, in a city like Barcelona it rains an average of 55 days a year – which is a low number if you compare it to London, with 110 days of rain. The truth is, if you plan smartly you can find places in Spain with sunny winters and perfect blue skies with an excellent temperature. Winter is the best time to discover the cities, live the cultural landscape and explore deeply the southern region of Andalusia. In the main capitals, monuments like the Royal Palace of Madrid or the Sagrada Família are quiet and more comfortable to take a tour. The Mediterranean coast and the Canary Islands are also perfect escapes for a winter in Spain. On the contrary, it can get really cold in Madrid and regions like the Basque Country or Galicia are very rainy. Finally, Christmas is a beautiful moment to enjoy popular traditions and gastronomy. And of course, the winter sale is the best moment to go shopping and get ready for a fashionable spring back home!
Winter season in Spain: December 21 – March 20
Where to go

😍 Andalusia, Canary Islands
😙 Valencia, Barcelona
🥶 Madrid
☔ Basque Country, Galicia
What to do

🏙️ City Discovery
🏛️ Museums & Heritage
💸 Shopping
🍲 Traditional gastronomy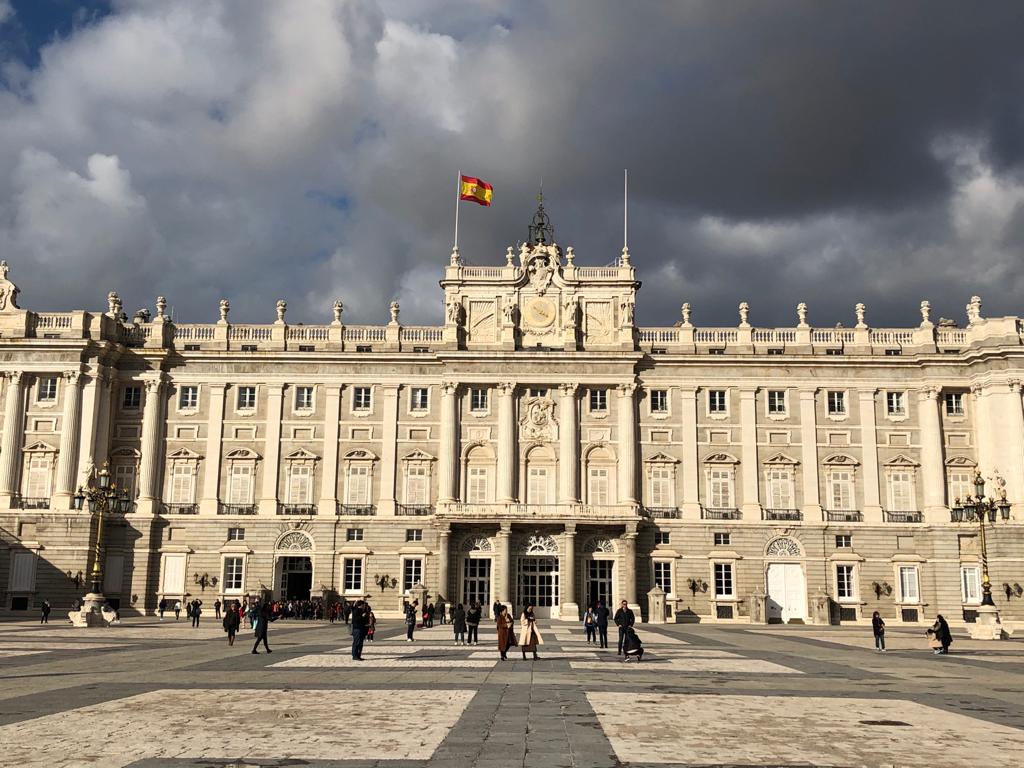 Spring: the best weather in Spain
Like in most countries, spring is the best season to fall in love with Spain. At the end of March, the cities burst with life and the streets look like green tunels with leafy trees. While the northern regions of Galicia and the Basque Country may still be quite rainy, Madrid and its surroundings, like Toledo and Segovia, are in all their splendour. Easter, which usually happens end of March or beginning of April, is a popular week for holidaymakers in Spain. In regions like Andalusia, religious processions are the main attraction for many visitors, but also for locals. In cities like Córdoba, the walls are dressed in colorful flowers and tourists can witness the Patios competition. Another spectacular tradition happens in Valencia: the Fallas. Both events are listed as UNESCO Intangible World Heritage for their outstanding cultural value. If you go to cities like Barcelona, it is the ideal time to discover nature locations like Montserrat. Or if you're dying to eat some paella, a spring lunch by the sea is the ideal setting for the most acclaimed Spanish meal. Although these are some of the most magical weeks to visit Spain, you have to consider that hotels may be a bit more expensive at this point of the year. But if you want to enjoy the best weather in Spain, this is the right moment.
Spring season in Spain: March 21 – June 20
Where to go

😍 Madrid, Barcelona
😙 Andalusia, Valencia
☔ Galicia, Basque Country
What to do

💃🏻 Local traditions
🏞️ Nature & Landscape
🥘 Paella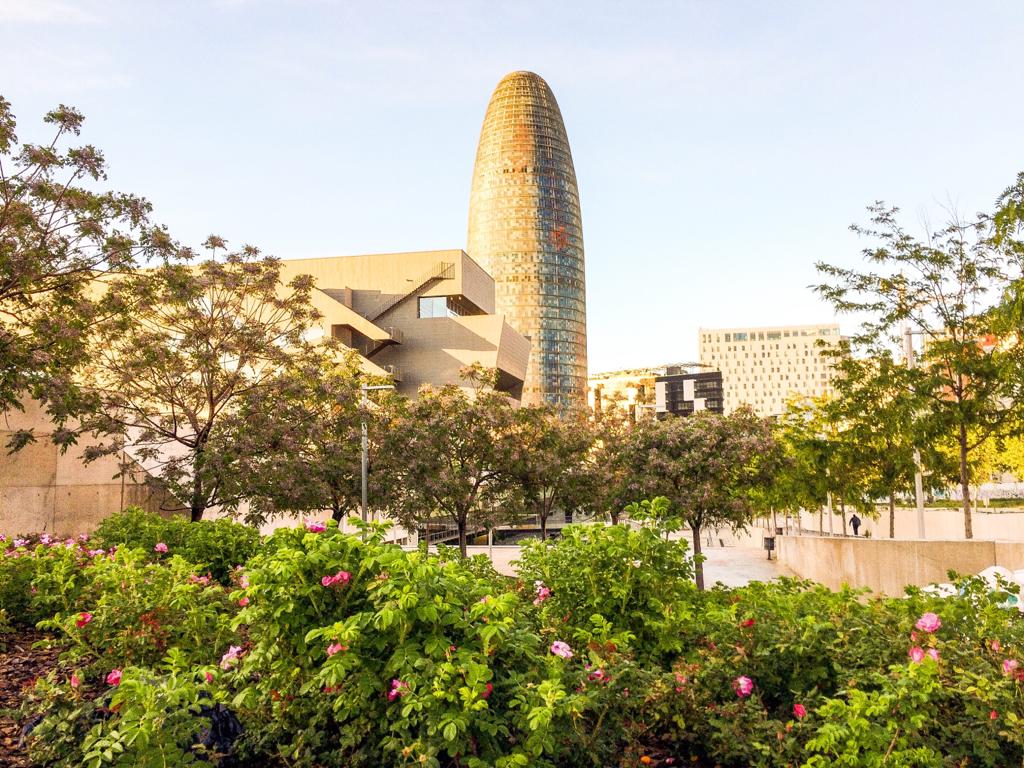 Summer: only for sun-proof skins!
While the Spanish people love the summer more than any other season throughout the year, it may be too much if you're not used to it. In summer, temperatures can go really high: from 30ºC in Barcelona, to 40ºC or even 45ºC in the central and southern regions. Madrid and Andalusia are open-air ovens and the cities are literally deserted. All the locals head to the beach trying to escape the heat of the cities under the Spanish sun. And of course – the rest of Europeans! The Brittish, Germans, and Nordics love to spend hours lying under the sun – until they get an unattractive red hue. The Spanish then call them "prawns". With so many people looking for the Mediterranean sun, it gets really busy and most of the places you would want to visit may be crowded and expensive. The northern region becomes a refuge for those seeking quieter places and some calm amidst nature. One of the best things of the Spanish summer are the tapas. When the sun goes down and the temperature allows some peace, the bars and terraces become the temples of tapas and beer. Why not combine gastronomy and flamenco at night with a tour in Madrid or Barcelona? The days are long and there is sunlight until almost midnight, and everybody is cheerful and relaxed. Nights are long as well and often overlap with breakfast! A perfect evening with food, drink and friends is the highlight of a summer vacation in Spain!
Summer season in Spain: June 21 – September 20
Where to go

😍 Galicia, Basque Country
😙 Balearic Islands, Valencia
🥵 Madrid, Barcelona, Andalusia
What to do

🏖️ Beach holidays
🕺🏼 Nightlife
🍻 Beer & Tapas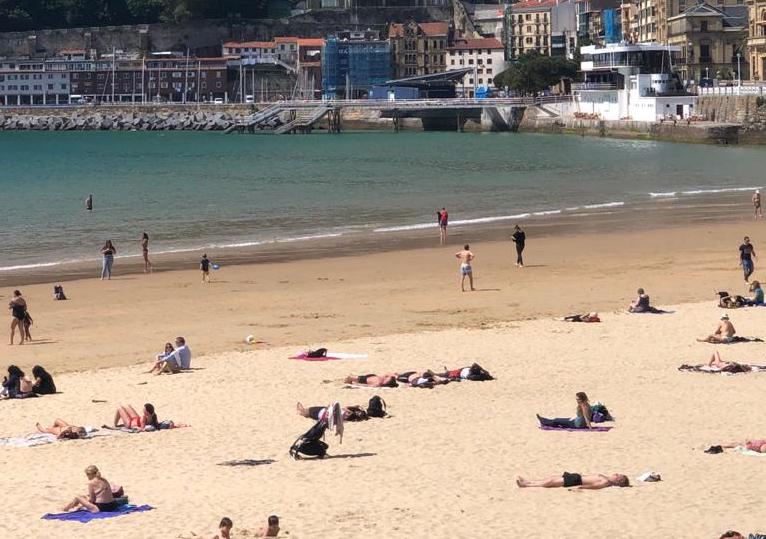 Autumn: romantic getaways with golden evenings
When the summer ends and the hordes of tourists from nearby countries return home, some magic happens in Spain: the autumn. From end of September until mid November, the temperatures are still good enough to enjoy a day out. The cities are vibrant with culture and festivals, and museums host exciting exhibitions. The natural landscapes have golden taints and the wine season starts. Mushrooms and other seasonal fruits like artichokes become the protagonists of Spanish cuisine and regions like the Basque Country are a paradise for foodies. And the evenings are long and quite, ideal for couples looking for a peaceful vacation to enjoy some time with their beloved. The islands, as a matter of fact, may be a bit boring when the summer ends. If you're looking for some adrenaline, amusement parks like PortAventura or Parque Warner are not busy in autumn. At this time of the year, families with children can enjoy the rides without queueing for hours. As you can see, this is one of our favourite seasons to travel to Spain: the temperatures are nice, cities are quieter, hotels more affordable… and it's the best time to enjoy the wonderful Spanish wines! You can discover the best of our seasonal gastronomy with a tapas tour.
Autumn season in Spain: September 21 – December 20
Where to go

😍 Barcelona, Madrid
😙 Andalusia, Valencia
😋 Galicia, Basque Country
😑 Canary & Balearic Islands
What to do

💝 Honeymoon
🍷 Wine & Food tours
🏛️ Culture & Heritage
🎡 Amusement parks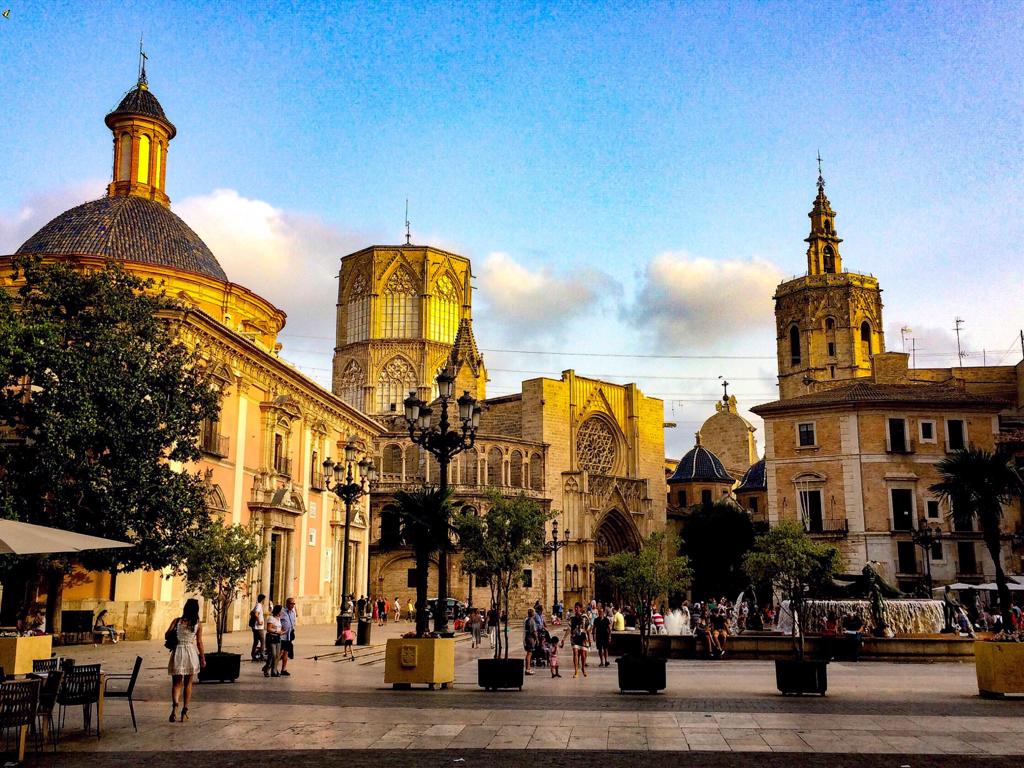 The weather in Spain: what's your favourite season?
As you can see, every season has its pros and cons, and there isn't really the best moment for everybody. According to the type of vacation you're planning and the destinations you want to visit, you can choose your best time to visit Spain. Winter is ideal for shopping and cultural life in the cities. Spring is the perfect time to discover nature and deepdive in the Southern regions. Summer is a beach momentum and a good moment to discover the beautiful and evergreen north. And Autumn is a quiet season ideal for a romantic trip through all of the country. So tell us, when will you visit Spain? Leave us a comment with your opinion, or make any questions you want us to answer. We will get back to you with more tips for your trip!
If you liked our post about the weather in Spain, recommend it to your friends and learn more tips in our Panda Blog! Remember you can also take our tours to discover the best attractions in Madrid and Barcelona from a local perspective. Use our Panda coupon in your language to get a 10% discount!
Coupons: CHINA10 – JAPAN10 – KOREA10 – ENGLISH10
You can also follow us on Facebook!
Our Tours in Madrid and Barcelona: