Explore one of the most fantastic houses in Barcelona: Casa Batlló!
Barcelona is a city lightened by the name of Gaudi and his architecture masterpieces. Casa Batllo, among all the great works of Gaudi that can be found in Barcelona, is definitely one of the most famous and the most unique ones. This World Heritage will surprise you and make you fall in love with it outside and inside. 
Do you plan to visit Casa Batllo? What should you know about it before the visit? How to make your visit easier? In this week's post, The Touring Pandas will show you some tips to make the most of your visit to this modernist gem!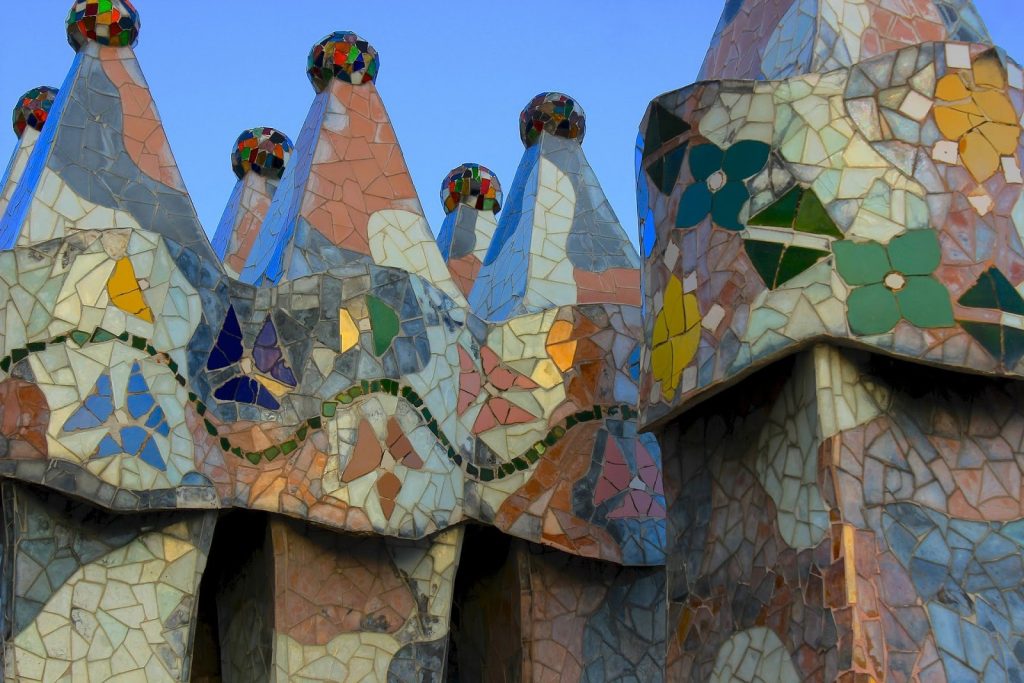 How to get to Casa Batllo?
Casa Batllo locates at one of the main streets of Barcelona, Passeig de Gracia. One of its neighbours is Casa Mila, another famous house designed by Gaudi. It is fair to say that you can get to Casa Batllo from any corner of the city by anything easily, as it is right in the very center of Barclona city.
The closest Metro stop is Passeig de Gràcia (Green Line or L3 and Yellow Line or Line 4), Calle Aragó-Rambla Catalunya exit. Casa Batlló is only 30 seconds walk from the metro stop if you take the correct metro exit. If you are taking a bus, look for Passeig de Gràcia / Aragó with route 7, 22, 24 and V15, or València / Passeig de Gràcia with route 20 and H10.
And of course, if your hotel or bnb is in Eixample area, the fastest way to get to Casa Batllo is by foot! A 5 minutes walk can take you there from Plaza Catalunya.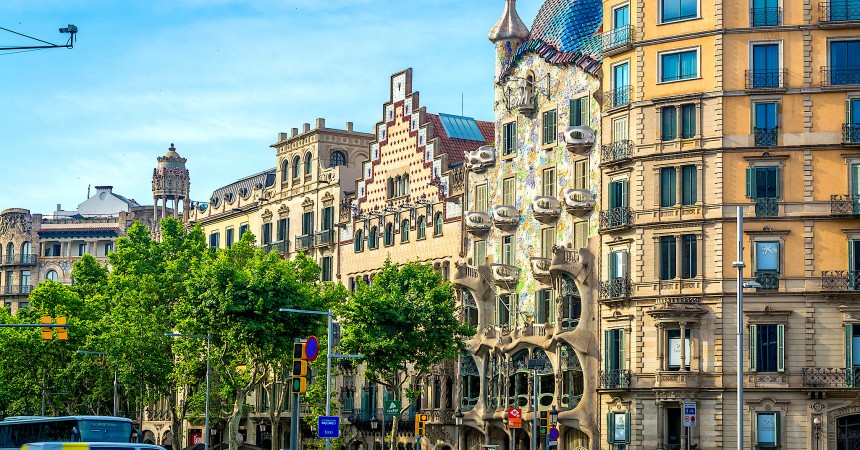 What to expect in Casa Batllo?
As a remodel of the prevous built house, the building was redesigned in 1904 by Gaudí for Josep Batlló, a wealthy aristocrat, as an upmarket home. Sir Batlló lived in the lower two floors with his family and the upper floors were rented out as apartments.
Casa Batllo is literally a fairy-tale like fantasy house as its inspiration is from the local catalan legend of sant jordi and the dragon. Much of the façade is decorated with a mosaic made of broken ceramic tiles that starts in shades of golden orange moving into greenish blues. The roof is arched and was likened to the back of a dragon. A common theory about the building is that the rounded feature to the left of centre, terminating at the top in a turret and cross, represents the lance of Sant Jordi, which has been plunged into the back of the dragon.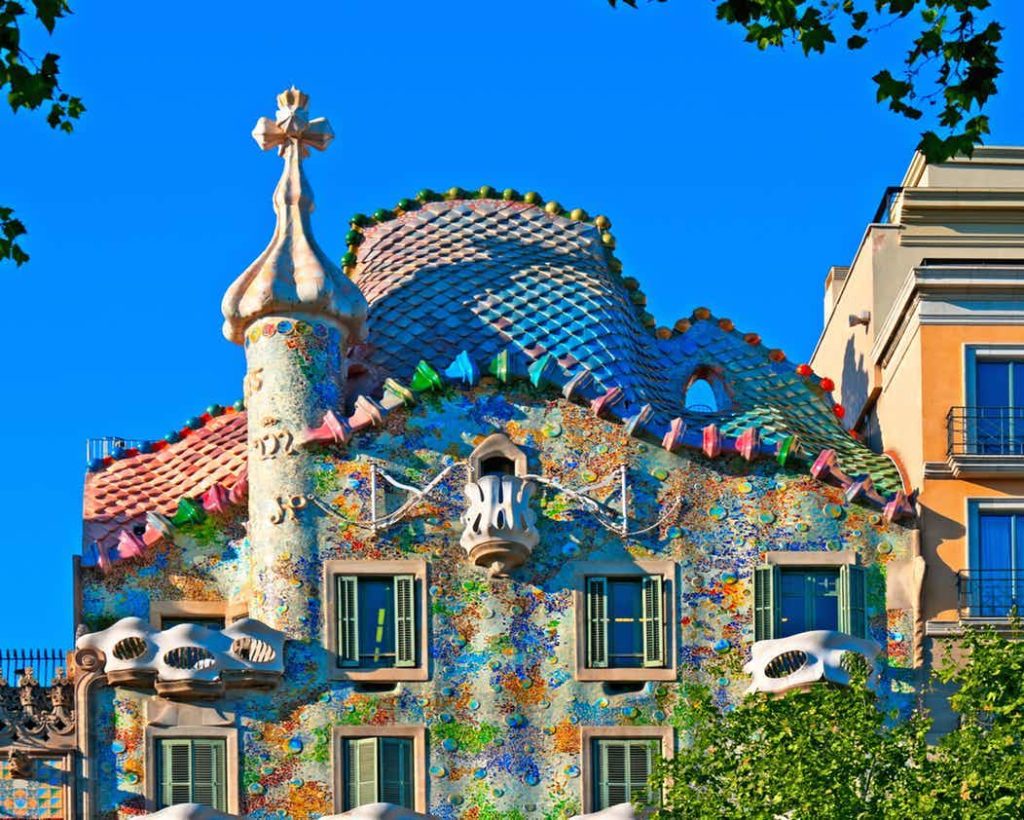 It seems that the goal of the designer was to avoid straight lines completely. If you take a look around inside you will learn how much attention to detail Gaudí spent on his designs, thinking about such things as varying window size depending on how high the window is from the top of the building. In this way, he could ensure uniform lighting conditions in each room of the house. The interior details design and decoration are also a highlight of the house, which was inspired by Gaudi´s marine life. Entering the casa, you will immediately feel like being under the sea — what an ¨artificial¨ sea world experience!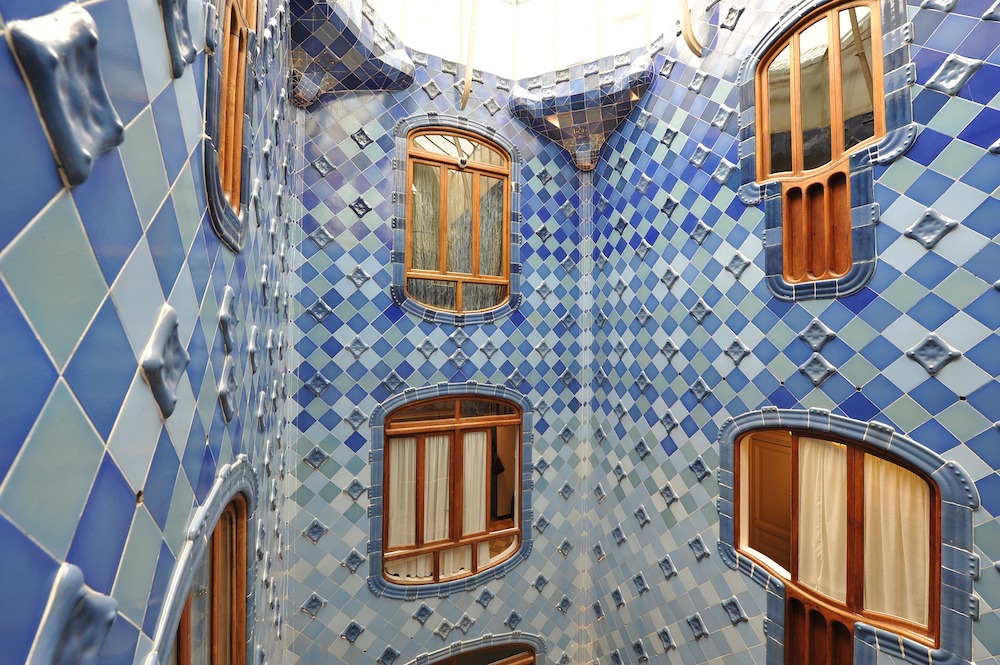 Where to buy tickets?
If you want to visit Casa Batllo, the best tip we can give to you is to buy your tickets in advance, so to have your entrance time precisely scheduled. The best place to get the tickets is the casa batllo official website. The entrance fee is 29€ for adult with free audioguide available in different lauguages. Another option is to go with us! The Touring Pandas also offer casa batllo entrance tickets with a lovely fair price and the priority of fast-track(no waiting lines!). And don´t forget our amazing tour — Gaudi tour in English, Japanese, Korean or Chinese, which also includes the entrance to Casa Batllo with the same great type of ticket!
We hope this post will help you plan your visit to Casa Batllo better. Leave us a comment and let us know your thoughts! We really look forward to hearing from your dreamed schedule in Barcelona!
If you liked this post, recommend it to your friends and learn more Barcelona tips in our Panda Blog! Remember you can also take our tours to discover the best attractions in Barcelona from a local perspective. Use our Panda coupon in your language to get a 10% discount!
Coupons: CHINA10 – JAPAN10 – KOREA10
You can also follow us on Facebook!