Main Info
Walk the old town under the evening lights and enjoy the oldest Flamenco Show in Barcelona
Enjoy and evening tour in the Barcelona old town and top it up with some local cuisine
Experience the real Spain at Los Tarantos, the oldest Flamenco show in Barcelona
Take a safe and comfortable tour in a small group of up to 12 people in English, Japanese, Korean, or Chinese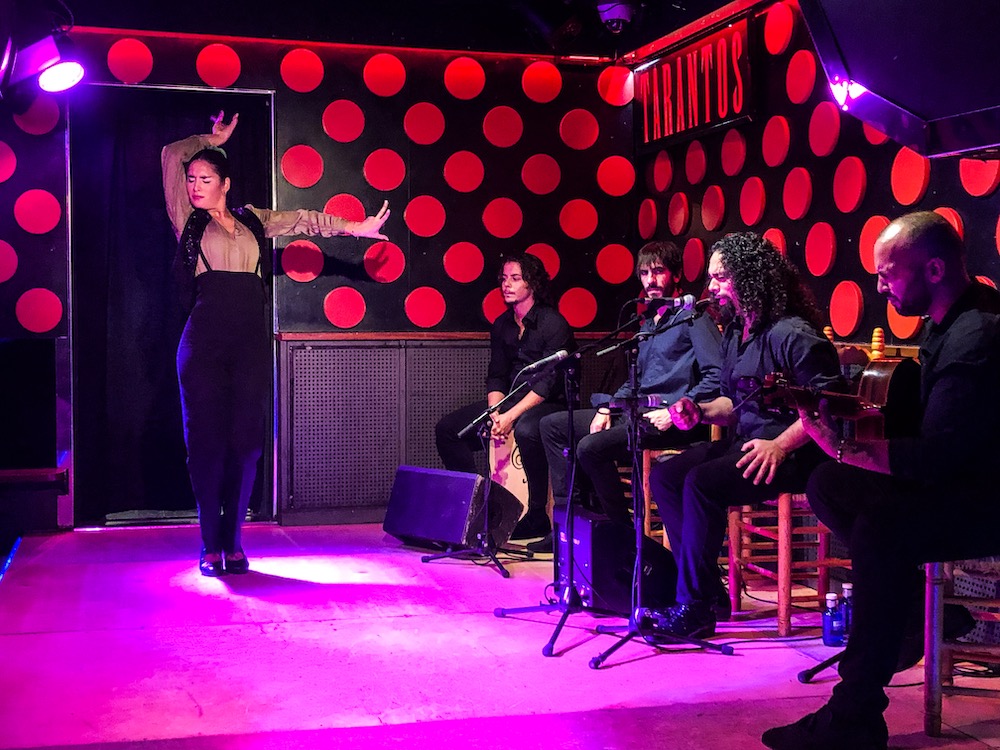 Flamenco Show in Barcelona: Evening Tour & Dinner Details
If you're going to spend an evening in Barcelona, we've got the perfect plan for you! In this evening tour you will live three amazing experiences in the Barcelona old town. First, a walking tour through the Gothic Quarter under the magic of the evening lights. During the tour, we will make a stop at Los Tarantos, the oldest Flamenco show in Barcelona. In this legendary tablao you will discover why this dance is one of Spain's most popular traditions.
Finally, we will take you to Pork… boig per tu! This is a Km0 restaurant that combines innovation and tradition to deliver some of the most exquisite cuisines in the Born area, the medieval quarter of Barcelona. The restaurants specialises in pork meat: the gem of the Spanish gastronomy. But there are also veggie options available!
Meeting Point
Pla de la Seu, s/n. At the steps in front of the Cathedral of Barcelona
Your guide will be wearing a blue cap with The Touring Pandas logo.
End point
Pork… boig per tu. Carrer del Consolat de Mar, 15
Departure Time
The Evening Tour departs daily at

6:30pm in Chinese
6:30pm in Japanese
7:00pm in Korean
7:00pm in English
Please arrive at the meeting point 10 minutes before

Duration
The Evening Tour with Dinner and Flamenco Show in Barcelona lasts approximately 3 hours
Included

Evening Tour of the Gothic Quarter in English, Japanese, Korean or Chinese
Small Group (up to 12 people)
Flamenco live show with drink (40min)
Dinner at restaurant Pork:
Starters – Catalan cod tartar (esqueixada), tomatoes with basil, roasted potatoes
Main – pork platter (or special rice)
Dessert and two drinks

Excluded

Hotel pick-up
Hotel drop-off
Cancellations and amendments:
You can cancel or reschedule the Flamenco show in Barcelona: Evening Tour & Dinner up to 24 hours before departure time. After that, it is non-refundable. In case of force majeure or inclement weather, the guided tour can be cancelled or rescheduled by the Touring Pandas, and the corresponding amount will be refunded. Make sure to arrive at the meeting point 10 minutes before departure. Latecomers and no-shows don't get a refund.
For more details, check our terms and conditions.
This tour brings together three of the most enchanting Spanish highlights: Barcelona's old town, Flamenco, and pork! Don't miss on this experience and book now before it's sold out – this is one of our most popular experiences! If you're looking for a morning tour, check our guided tours in Barcelona.
Itinerary
1. Meeting point: Cathedral of Barcelona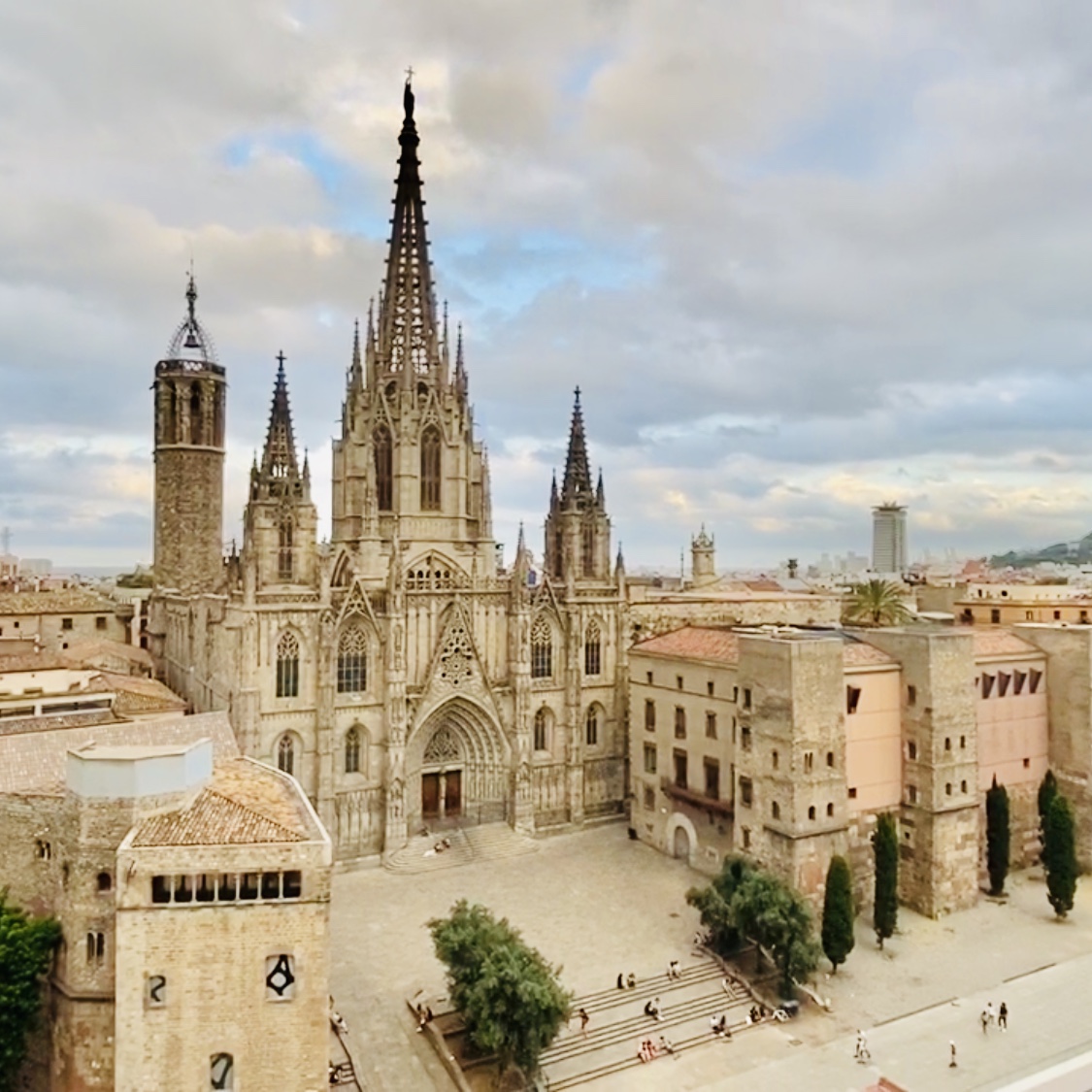 Our tour starts right in front of the Cathedral of Barcelona. This is a building full of anecdotes: it has almost eight hundred years! This will be the starting point before we get into the streets labyrinth of Barcelona's old town.
2. Gothic Quarter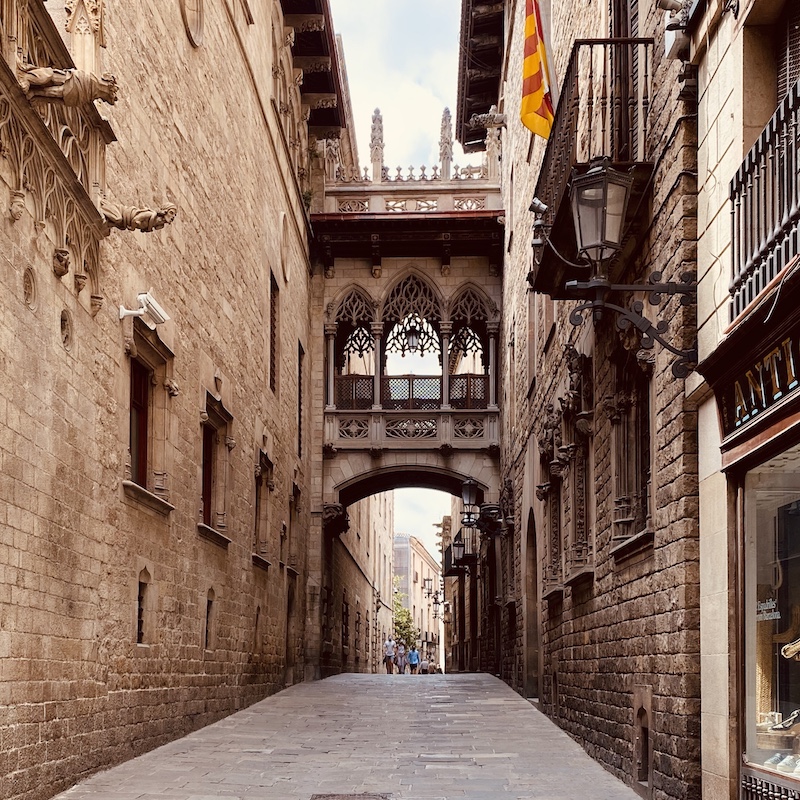 You will marvel at the few remains of Barcelona's medieval wall, you'll encounter some of the Roman ruins, and you will also discover the most magical corners of the Gothic quarter, like the unique Sant Felip Neri square. In the evening, this 2.000 years old quarter is much quieter and it feels almost magical!
3. Live Flamenco at Los Tarantos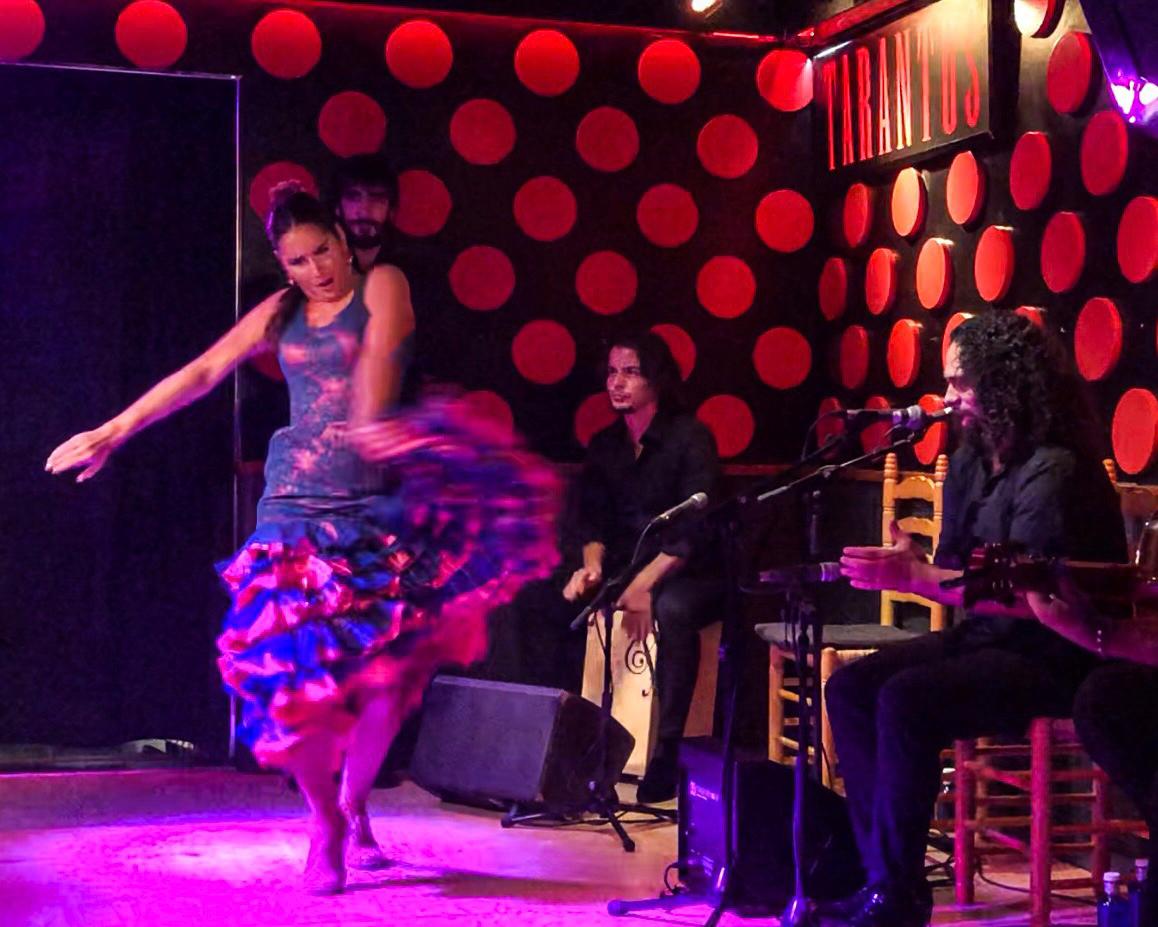 If this looked like the perfect evening, there's more to come! In Plaça Reial we will stop at Los Tarantos, the older tablao in town, and you'll witness a live Flamenco show while you enjoy a drink.
Flamenco is one of those memories you'll take home from your Spain trip, and this is one of the most unique places in Barcelona to enjoy one. Listen to the zapateo, look at those colorful dresses, and feel the sweet notes of Spanish guitars.
4. El Born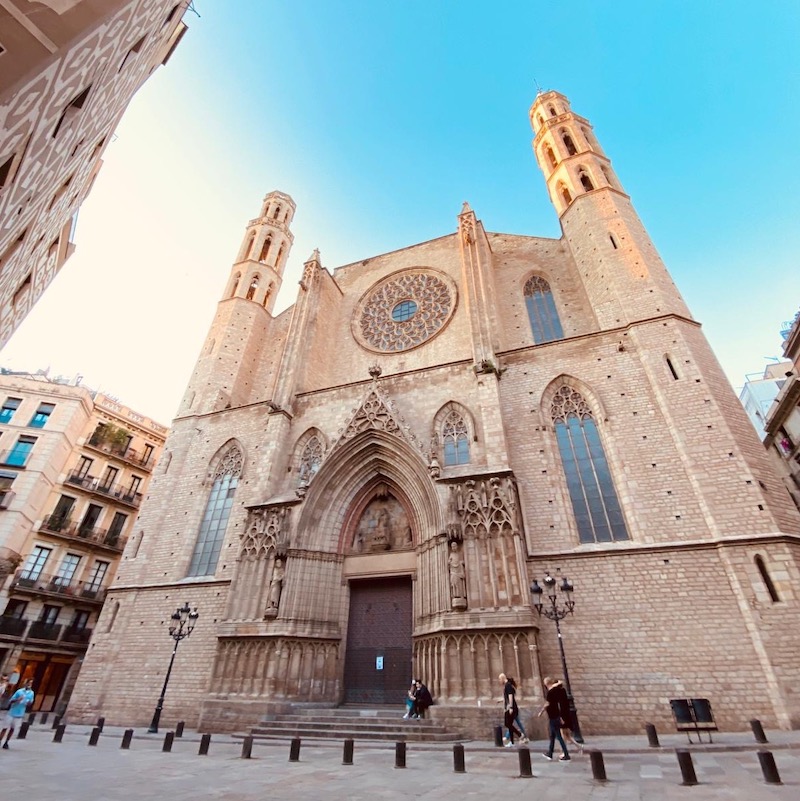 After the Flamenco experience, we will leave the Gothic Quarter and we will cross the Via Laietana to enter the El Born area. This is, together with the Gothic, one of the oldest quarters of Barcelona. The neighborhood won relevance during the Middle Ages and it's famous because of Santa Maria del Mar, the church known as The Cathedral of the Sea.
5. Dinner at Pork... boig per tu!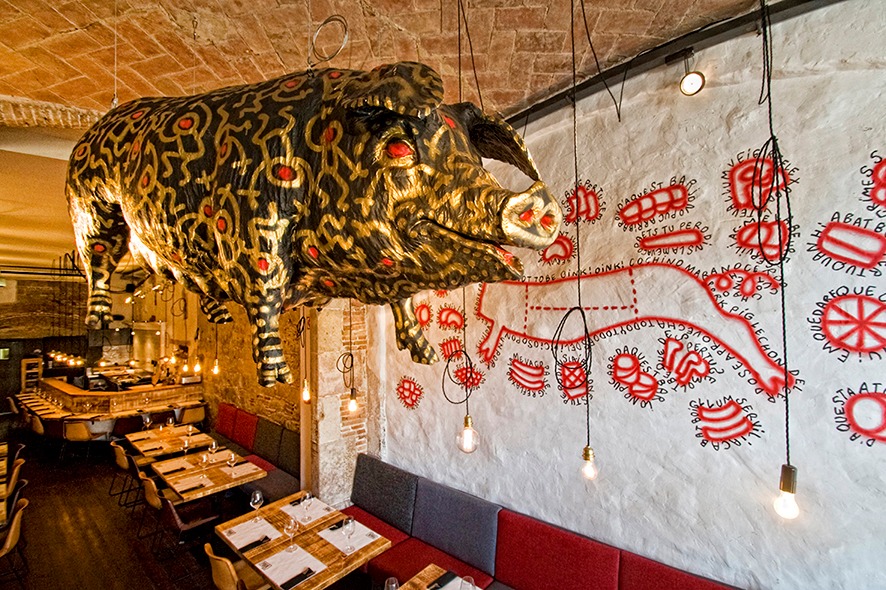 Finally, to round up your experience we'll take you to one of the most trendiest restaurants. Here, you can feast on one of the most noble species in Spain... the pork! The restaurant itself it's called Pork... crazy about you! in reference to one of the most popular songs of all times - Boig per tu. You'll have one of the most memorable dinners from your Spanish trip - guaranteed!
Maps