Montserrat from Barcelona: tips to discover the Montserrat Mountain on a day trip
Book a Free Tour of Barcelona!
If you're travelling to Barcelona by plane, make sure to book a window! While you look through the glass, under the flurry clouds a majestic silhouette will appear. Like a giant stone saw, the mountain of Montserrat stands out in a plain piece of land. Its curvy shapes cause awe and admiration: it is so imposing that it attracts visitors from all over the world. At the top, the views are incredible: this is one of the most beautiful natural landscapes that you will encounter. In this week's post, The Touring Pandas have collected some tips to discover Montserrat from Barcelona. Make sure to make some notes: you don't want to miss on this one during your trip to Spain!
How to go to Montserrat from Barcelona
Getting to Montserrat from Barcelona is relativelly easy – actually, it is very easy! The fastest and most affordable way is by using the combination of train + rack railway, for which there are packages available for 44€. The trains leave from Plaça d'Espanya metro station. Once there, look for the FGC trains and take the train R5, with departures every hour from 8:36am until the evening. Once on the train, it will take approximately 50 minutes to reach Monistrol de Montserrat station. Here you must transfer to the rack railway (Cremallera de Montserrat) and take another 20-minute ride up the rocky landscape. The trip up the mountain offers wonderful views, and it gets even better if you take the cable car. If you prefer the second option, you must transfer at the station Montserrat Aeri – but that's only for the brave! Anyway, in about one hour you can travel from the center of Barcelona to Montserrat. Once up there, you can visit the Monastery dedicated to La Moreneta, the Back Madonna. Apart from it, there is also a museum, a restaurant-cafe, and some hiking routes to explore this amazing masterpiece of nature. To enjoy a complete visit, we recommend you at least 6-8 hours to enjoy Montserrat.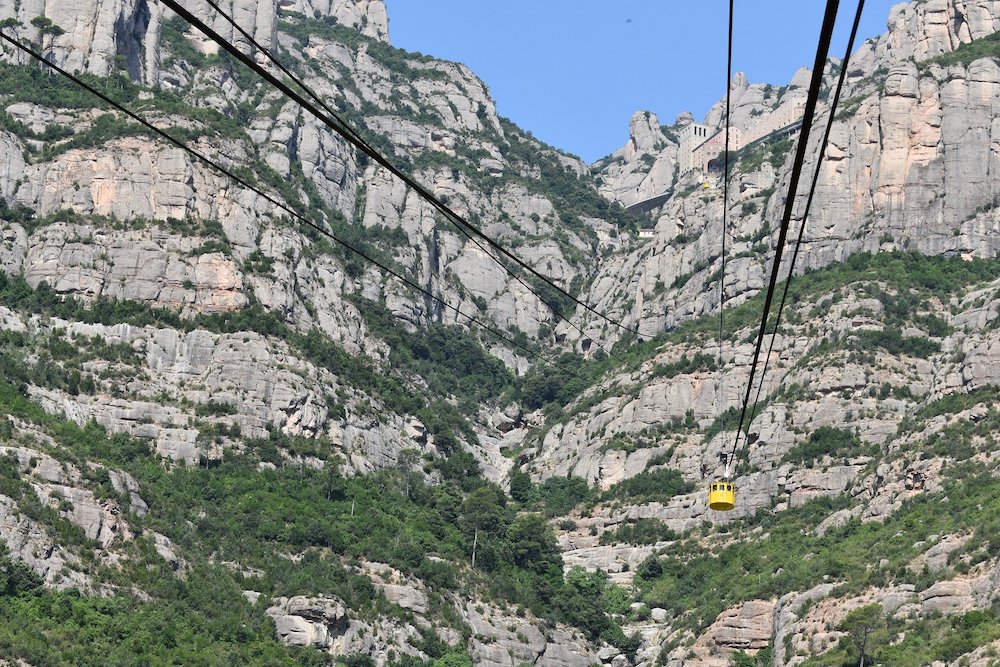 Daily tours to Montserrat from Barcelona
If you prefer to enjoy the comfort of an organised trip, there are several companies operating daily tours. The schedules and prices vary from option to option, but we're suggesting a few that we can recommend. One of the most convenient options is a guided tour to Montserrat departing from Plaça Catalunya almost every day of the week. The coach will take you from the city center to the mountain in time to see the chorus of the children of Montserrat. After an introductory visit to the monastery and the main recreation area, you will have 2 hours of free time to enjoy before reeturning to Barcelona. There are also combined tours that visit Montserrat with nearby attractions, like the Guadí Crypt at Colònia Güell. But our favourite comi tour is a day in Montserrat with a visit to one of the surrounding wineries. The area around the Mountain, the Penedès, is highly appreciated for its wine and it's a perfect complement for your day trip.
Looking for a unique experience? Try a hot-air balloon!
Sometimes, a unique setting like Montserrat requires a unique experience, to make the most of it. If you're looking for one of those moments that will mark your trip, Barcelona has it for you. One of the best experiences to discover Montserrat from Barcelona is with a hot-air balloon. There are companies that organise small trips to live this amazing flight almost every day of the year. The tours depart early in the morning. You will travel to Montserrat by a private van, and the day will start with a guided tour as an introduction. After exploring the main sights of the mountain, you will be ready to discover it from the sky. Feeling the world go silent while the balloon elevates is an unforgettable experience. And of course, the views of this rocky landscape from above will be one of your most cheerished memories back home. If you want to top your journey with a once-in-a-lifetime experience, this may be what you've been looking for!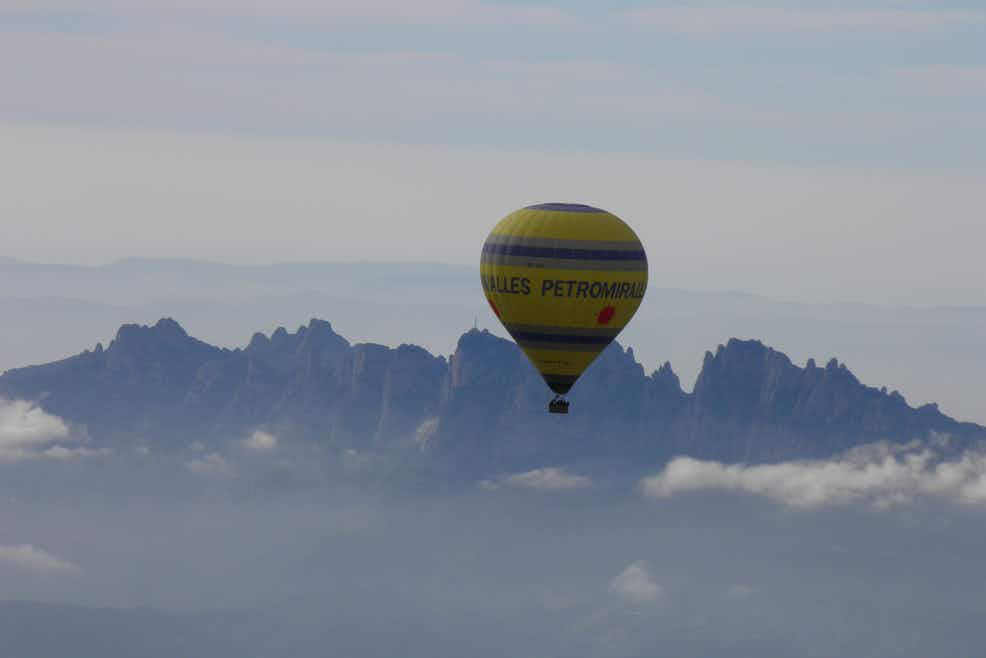 These are only some ways to discover Montserrat from Barcelona, but of course, there are many more! If you want to know more options, or if you have questions regarding Montserrat, leave us a comment! We will be happy to hear from you and help you plan your day trip. You can also send us a message via our contact form.
If you liked our post about Montserrat, recommend it to your friends and learn more tips in our Panda Blog! Remember you can also take our tours to discover the best attractions in Madrid and Barcelona from a local perspective. Use our Panda coupon in your language to get a 10% discount!
Coupons: CHINA10 – JAPAN10 – KOREA10 – ENGLISH10
You can also follow us on Facebook!
Our Tours in Madrid and Barcelona: