At centre of attraction, visit to Casa Mila!
Casa Mila is one of the most famous and breathtaking touristic spots in Barcelona. Basically, Barcelona is a city known by genius architect Gaudí and also his masterpieces. No matter the time of the day, there is somebody taking pictures or waiting to get an entrance ticket in each place. In this week's blog post, The Touring Pandas will introduce one of these architectures of Gaudí, Casa Mila, and help you have a travel plan efficiently in Barcelona.
If you follow our tips and organize your schedule well, you'll get great experience in short time and understand why Gaudí has been so popular in the world. Get ready to enjoy the center of Barcelona and visit to Casa Mila!
History of Gracia street
In the year 1900, Passeig de Gràcia was the most important avenue in Barcelona. There was exactly the place where the wealthy and ambitious member of bourgeoisie had lived. They decided to build their own house, vying with each other in a bold and exhibition manner by commissioning the most eminent architects of the day to undertake their project. There is exactly the place where Barcelona's iconic buildings began to spring up.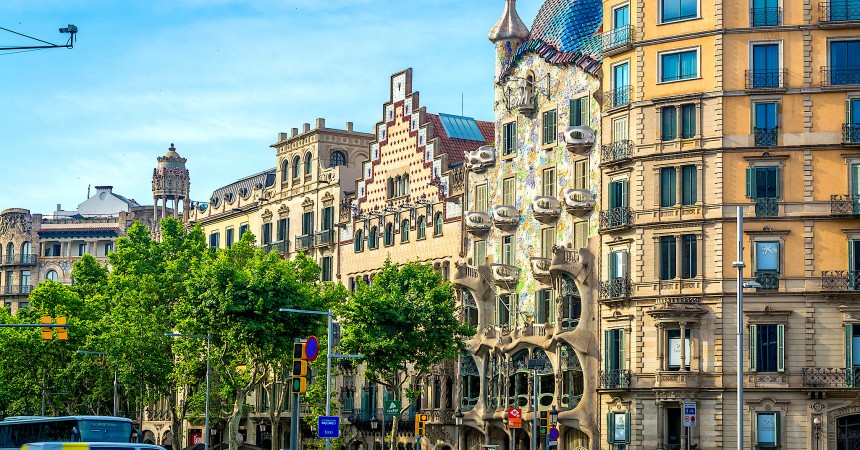 Why it has been called Casa Mila?
In 1905, Pere Milà and Roser Segimon married. As they were attracted by the fame of Passeig de Gràcia, they purchased a detached house with garden situated on a plot measuring 1,835 square metres and they commissioned the architect Antoni Gaudi to build their new property. The main floor of this new building, Casa Mila, was to be their home and they would rent out the other apartments.
How does it look like?
The construction started in 1906. Gaudi determined to meet to needs of modern life "without the nature of the materials or their resistance being an obstacle that limits his freedom of action". Also it described the structure of columns as an innovation that would result in large and well-lit spaces.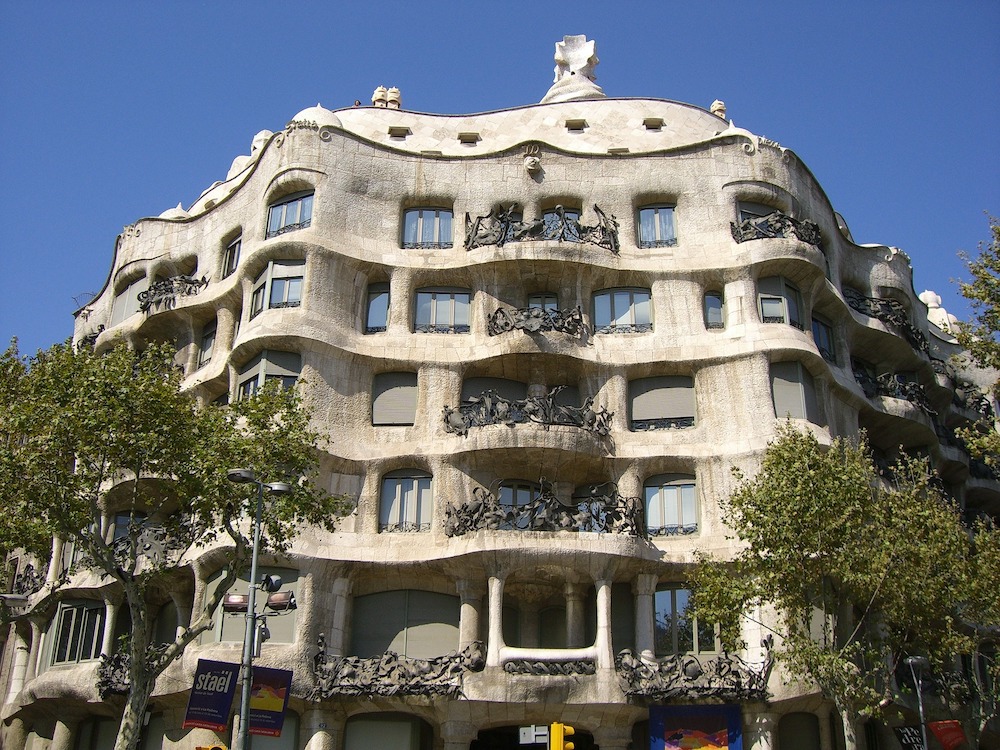 The erection was complex and fill with financial and legal problems. During an inevitable controversy, Gaudi kept changing projects to shape the appearance the structures as the work advanced. He went well over the expected budget. In the fact, he did not abide by the City Council's building codes because the built volume was totally illegal. The attic and the rooftop exceeded the permitted maximums and one of the pillars of the façade ocuppie part of the pavement on Passeig de Gràcia.
In the end, the Eixample Commission certified that the building was a monument in nature and did not have to conform strictly to the municipal bylaws. Even so, the Milàs had to pay a fine of 100,000 pesetas (around 600 euros) to legalise the building.
Which "Casa" do I need to go?
Actually, it is the perfect way to know Barcelona in Passeig de Gràcia. On the other hand, many of tourists have a question "which do I need to go, Casa Mila or Casa Batlló?" When you have insufficient time and it is difficult to plan to go to both of them, try to think if you are interested in 1900 lifestyle or a fantasy world.
Inside of Casa Mila, there is an exhibition of old furniture, kitchen and Gaudi's work. Discovering this big apartment that has something new to offer to everybody. On the other hand, you can feel under the sea in Casa Batlló. Following the video-guide, in which we can find sea animal and Gaudi imagination, it is a totally fantasy world of an amusement park.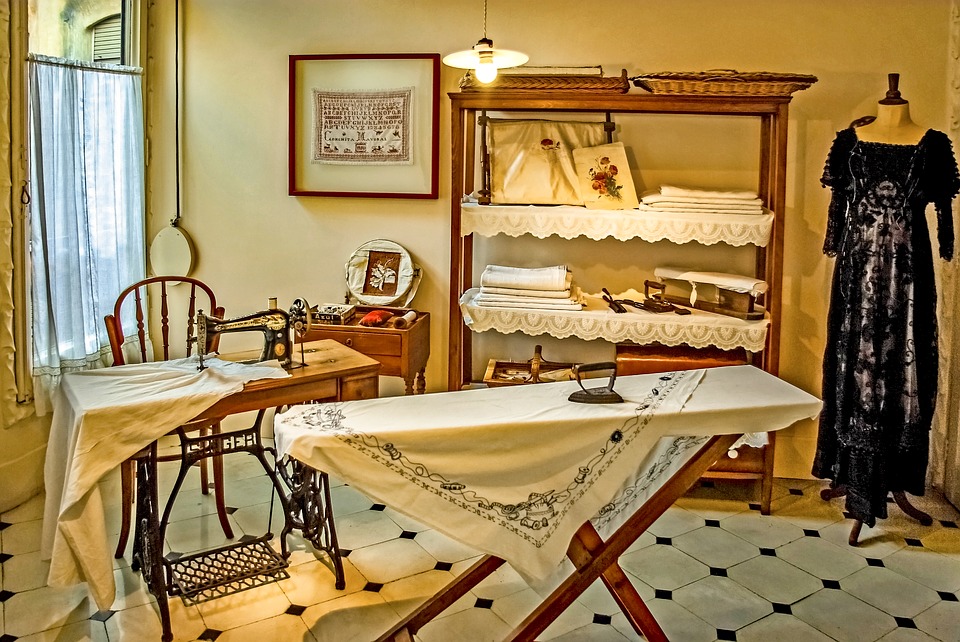 So, you decide which "Casa" you are interested in! Before the visit, we would like to recommend you to get an entrance ticket on the internet. Usually many people wait for it so much time outside and sometimes they need to give up visiting due to an unexpected event. Also, it is better to have it before it has sold out all the tickets.
After the visit…
What a better way to round up your visit than enjoying a traditional Spanish cuisine? You've probably dreamed about having a variety of tapas or something typical in Spain. We recommend you to go Cerveseria Catalana where has a classic Spanish food. Apart from their quality of food, their ambience is so cozy and energetic. So this is a suitable place to try typical tapas and the mood of the bar. As many of international tourist come to enjoy the cuisine, waiters will take care of you so much if you hesitate to order in Spanish.
We hope this post will help you to visit to Casa Mila. Leave us a comment and let us know your thoughts! We really look forward to hearing from your dreamed schedule in Barcelona! And if you want us to take care of the detail of Gaudi and his architects, check out our Gaudi tour in English, Japanese, Korean or Chinese.
If you liked this post, recommend it to your friends and learn more Barcelona tips in our Panda Blog! Remember you can also take our tours to discover the best attractions in Barcelona from a local perspective. Use our Panda coupon in your language to get a 10% discount!
Coupons: CHINA10 – JAPAN10 – KOREA10
You can also follow us on Facebook!