Day trips from Barcelona: Discover Nature and Culture near the Catalan Capital
If you're going to spend some days in Barcelona, it's a very good idea to take a day to discover the landscapes of Catalonia. Located in the north-east tip of Spain, Catalonia is one of the most beautiful regions in the country. From the unique environment of the Ebro Delta in the south, to the Pyrenees in the north, it never fails to impress. In this week's post, The Touring Pandas have made a compilation of 5 day trips from Barcelona to compliment your stay in the Catalan capital. Keep reading to learn about these natural and cultural gems within two hours from Barcelona!
Montserrat: the queen of day trips from Barcelona
People call it in different ways: Montserrat, the Magical Mountain… but there's one thing that everybody agrees on: its breathtaking beauty. Montserrat was once completely covered by ice, and when it melted, the water drew the mountain's silhouette. But mysticism here goes beyond the shapes: in the 9th century, one of the few black madonnas was found buried in a cave in Montserrat: the Moreneta. A Monastery was built on top of the mountain and since then, it's a spot where all Catholics want to be at least once in a lifetime. Faith, nature, and amazing landscapes come together for a unique experience near Barcelona. This one of the day trips from Barcelona yo can't miss: enjoy a day amid nature!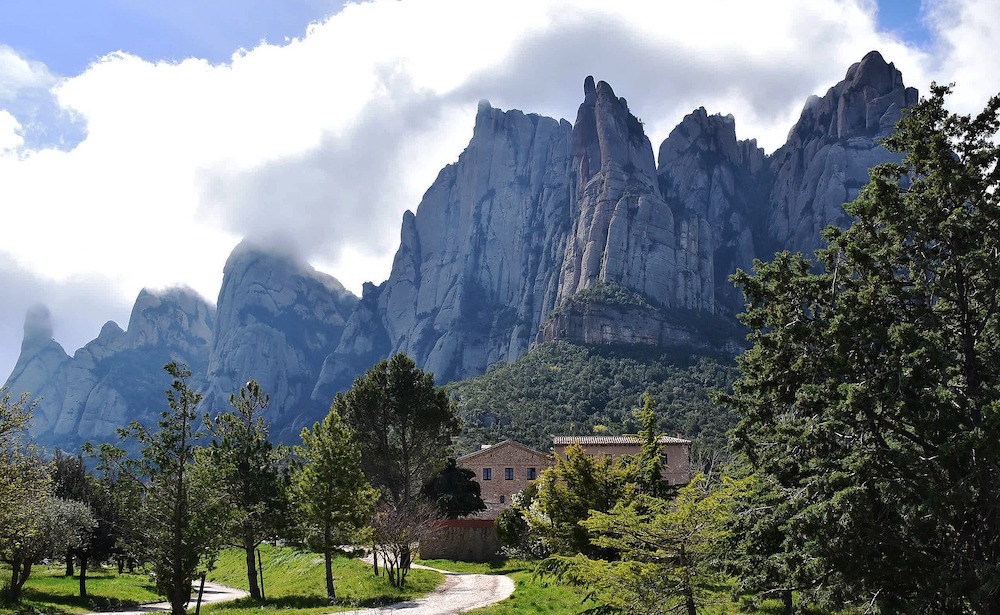 Sitges: a Mediterranean gem in the shape of a village
Sitges is one of those places that have enough magic to make anybody fall in love with them. The moment you step out of the train and start your way through the labyrinth of streets, you will never want to leave. The colors of Sitges are blue and white. Not only because it's all you see when you look up at the clean sky with furry clouds. The houses of this Mediterranean village are all white with blue details that make it one of the most picturesque towns you'll spot. Apart from a wonderful historic centre, Sitges has miles of beaches with golden sand and clean waters. Just 45 minutes away from the city, this is the ideal escapade for a romantic day outside Barcelona.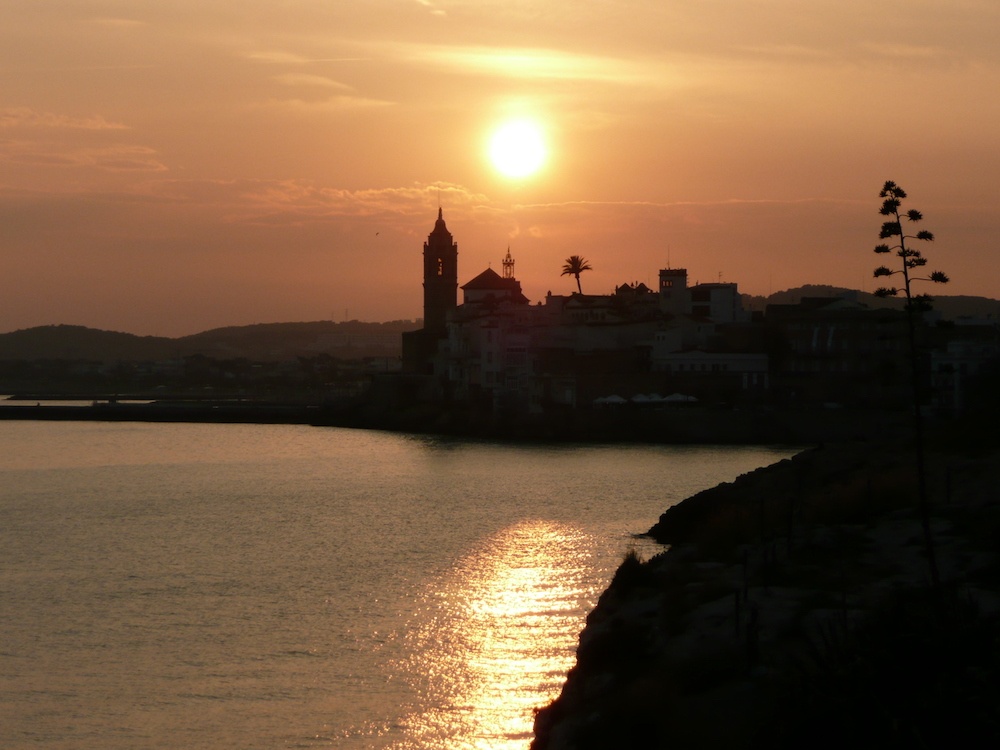 Cadaqués: Dalí's heaven on earth
Costa Brava, the northern coast of Catalonia, is a combination of rocky landscapes with hidden beaches and towns protected by majestic cliffs. Just some miles apart from the border with France, Dalí found the place where he would spend all his summer: Cadaqués. Cadaqués is a secret for many tourists, yet those who discover it can stop talking about it. To reach this beautiful coastal town, you need to drive through a sinuous road between the mountains and the sea. After a drive of almost three hours, you will discover heaven on earth. An old fishermen's town, the port of Cadaqués is a dreamlike combination of beauty and gastronomy. If you love seafood, this must be your choice out of these day trips from Barcelona.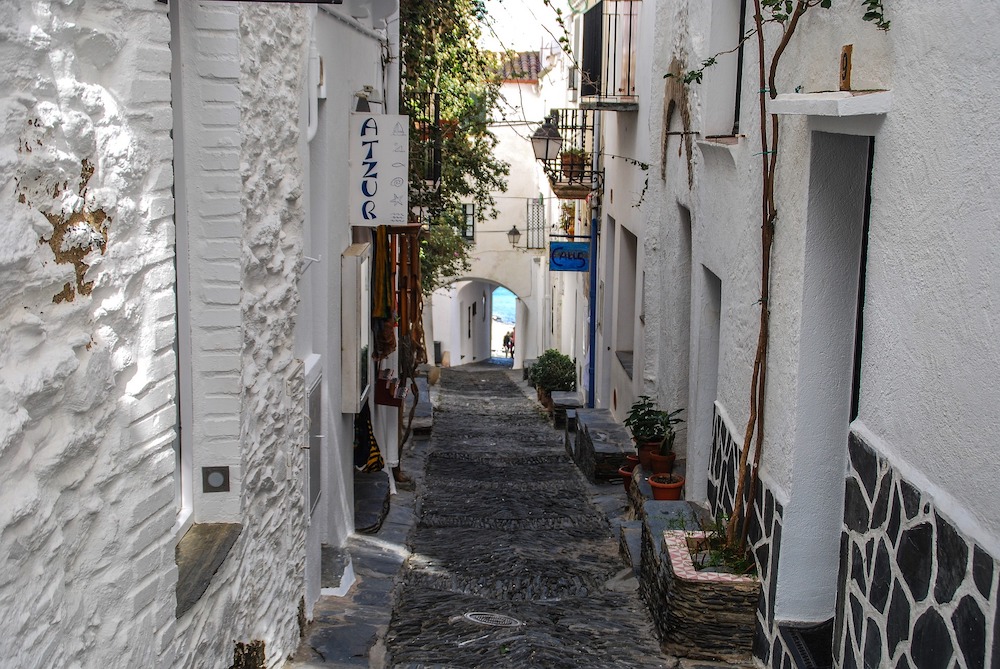 Tarragona: a millenary reminder of the Roman Spain
Although Barcelona is now the most important city of Catalonia, it hasn't always been this way. When the Romans entered the Iberian Peninsula, they founded Tarraco in the Mediterranean coast, one of the most important colonies in the territory. Even today, Tarragona has managed to keep its Roman heritage to the point that sometimes it feels you just travelled to the past. The amphitheater, a unique piece listed as UNESCO World Heritage Site, is shockingly beautiful with the blue colors of the Mediterranean Sea as a background. Tarragona is also quiet and relatively unknown to visitors, so you may enjoy a peaceful stroll away from the crowds.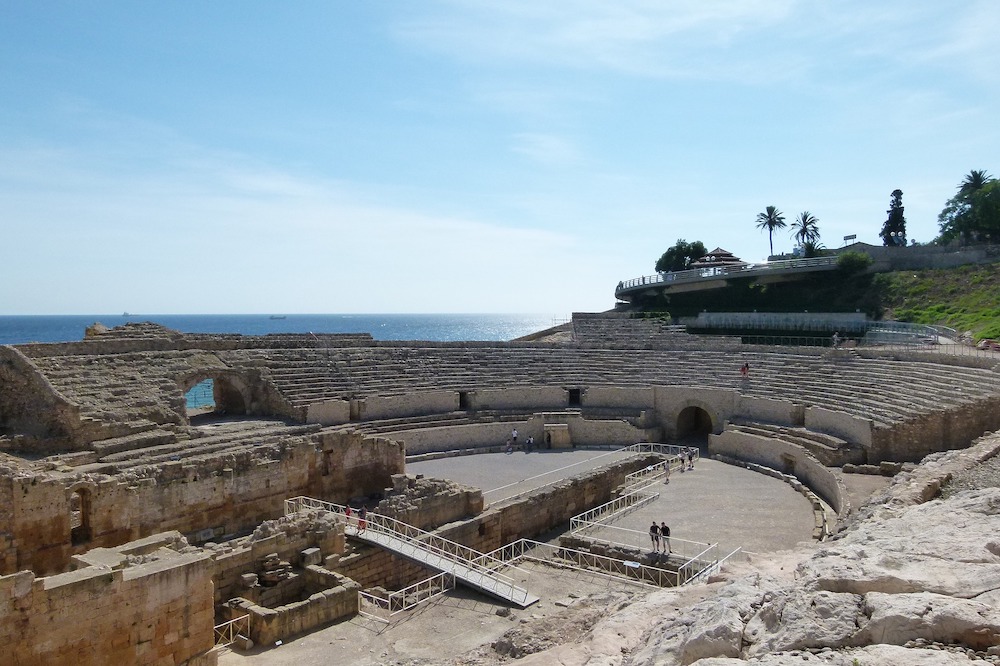 PortAventura: adrenaline and family fun!
Did you have enough with culture and nature? Are you looking to relax and spend a day of family fun with kids (or without them)? Then PortAventura is exactly what you're looking for! PortAventura is one of Europe's largest theme parks and it has two of the highest and fastest roller coasters in the continent: Shambala and the Dragon Khan. The park is divided in 5 areas: China, Polynesia, Far West, Mexico and the Mediterranean. Each part is decorated extensively to recreate these areas of the world, and the rides are also themed after them. Apart from PortAventura, which is the main venue, there ara two smaller but also spectacular parks: Ferrari Land and Caribe Aquatic Park.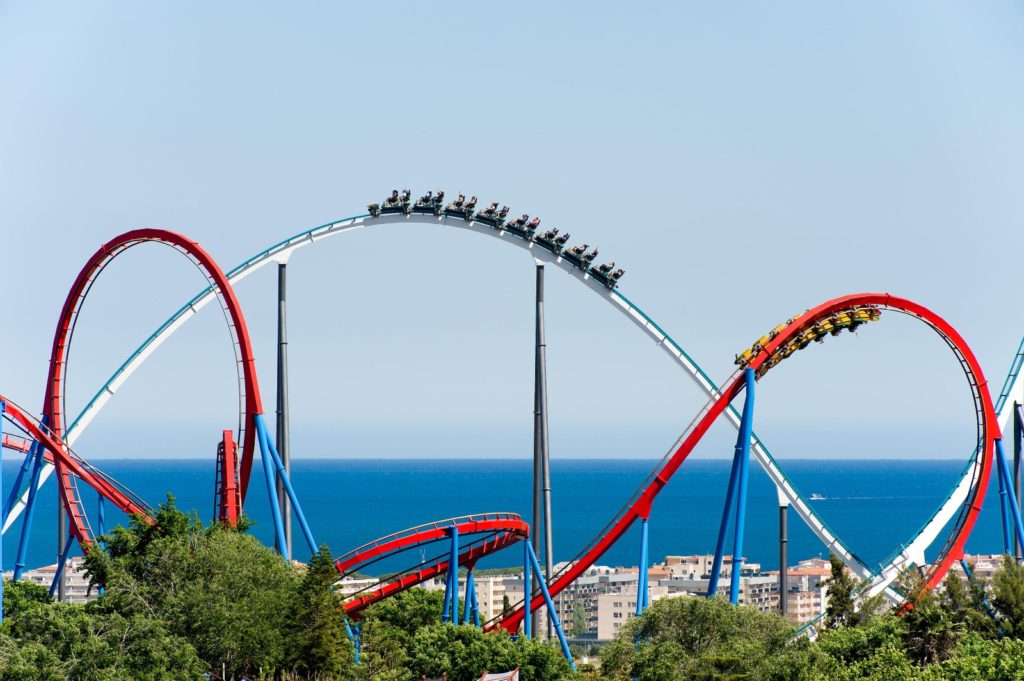 We hope you found some inspiration for your day trips from Barcelona! If you had to choose one of these amazing excursions, what would you go for? Leave us a comment to tell us about it, and share your thoughts with us! If you have questions or you need to know how to get there, we can also help you prepare your trip.
If you liked our post about amazing places near Barcelona, recommend it to your friends and learn more tips in our Panda Blog! Remember you can also take our tours to discover the best attractions in Madrid and Barcelona from a local perspective. Use our Panda coupon in your language to get a 10% discount!
Coupons: CHINA10 – JAPAN10 – KOREA10 – ENGLISH10
You can also follow us on Facebook!
Our Tours in Madrid and Barcelona: