Madrid is one of the most diverse and cosmopolitan cities in Europe. The Spanish capital is a very cool destination where you can visit great museums, parks, historical buildings and eat like a king. Discover in this post the best things to do in Madrid!
We advise you to stay at least 3 days in the city. If you have more time, then you'll be able to enjoy the most important places with no rush and also dive into the "madrileño" lifestyle.
You will find below the 15 best things to do with Madrid. Our tips will help you to plan your trip and make sure you won't waste any time or money.
1. El Retiro Park
El Retiro is Madrid's most important park and one of our favorite spots in the whole city. Opened since 1868, El Retiro has 118 hectares and is a great place to go with children, your partner, friends or alone.
Inside the park you can visit the beautiful Crystal Palace (many times you can visit temporary art exhibitions inside), the Monument to Alfonso XII and the Paseo de la Argentina Boulevard. During summer it's possible to rent a kayak and take a ride inside the gorgeous lake.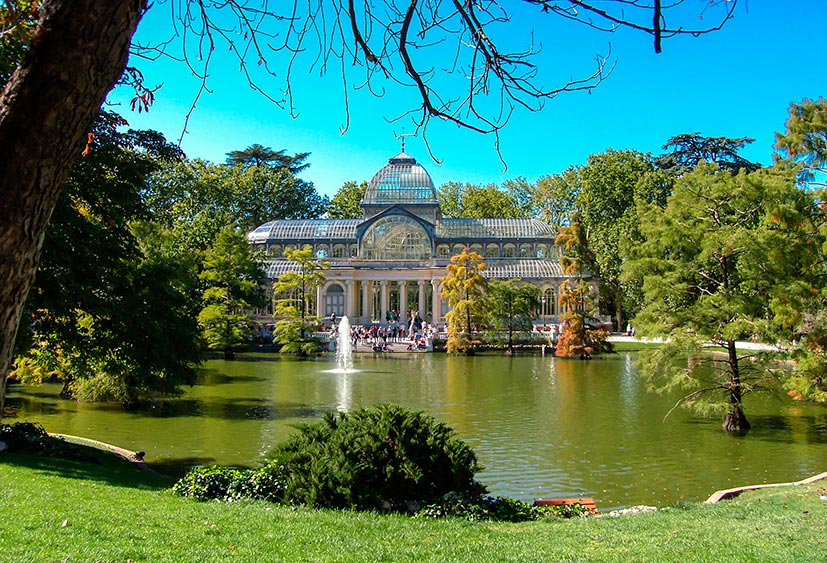 2. Puerta del Sol
Puerta del Sol is the main square, Madrid's heart and soul. It's always super crowded, full of people from all over the world. Over there you can see the Bear statue (El Oso y el Madroño), symbol of Madrid, and also de Spanish Kilometre Zero, the starting point for measuring all distances of the country.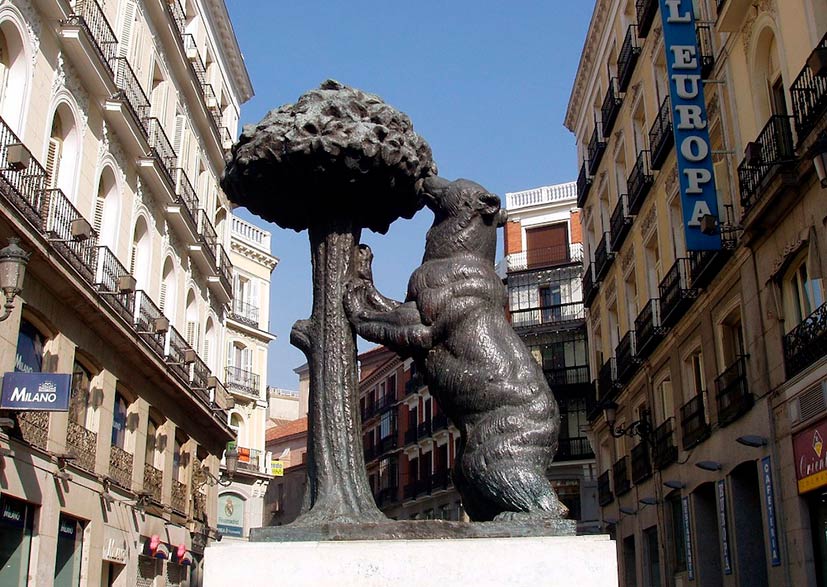 3. Temple of Debod
Did you know there is an original 2.200 year's old Egyptian Temple in Madrid? It's kind of strange, but it was a present Egypt offered Spain for helping to save Abu Simbel. 

Temple of Debod is the best spot to watch the sunset. Enjoy the great views and observe the greatness of a real Egypt's monument. And it's free!!
Special blog tip: How to travel from Madrid do Barcelona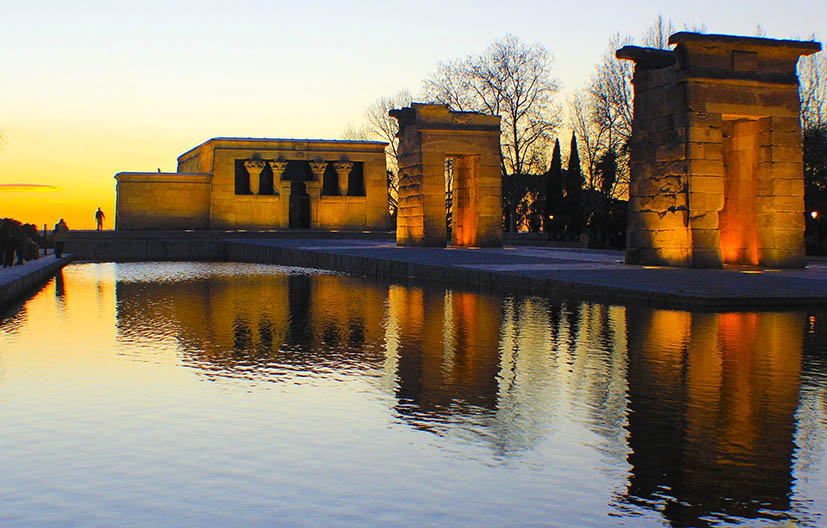 4. Museums
There are A LOT of incredible museums in Madrid, for all kinds of travelers. But we would like to focus on the 3 most important art museums in the city: Prado Museum, Reina Sofia and Thyssen-Borsemisza.
Prado Museum is one of the world's most important Museums and have many paintings from 16th to 19th centuries. The main artists exhibited there are Velázquez, El Greco, Rubens, El Bosco and Goya.
Reina Sofia is focused on modern art and has many Salvador Dalí, Joan Miró and Pablo Picasso works (including the famous Picasso's "Guernica").
In Thyssen-Borsemisza museum you'll be able to appreciate the work of Van Eyck, Van Gogh, Caravaggio and Edvard Munch, among many other artists.

If you're interested in art, why not join us in our Madrid Prado Museum and Art Walk Tour?
5. Plaza Mayor
Located in the city center, near Puerta del Sol, the beautiful Plaza Mayor is a great place to have a coffee, a bear or even a drink in an outside table (a typical "terraza"). 

It's full of historical buildings in Baroque style and it has been the place of several import events in History.
6. El Rastro Market
If you want to live a true Madrid experience and you will be in the city on a Sunday, you have to go to El Rastro Market. It is a huge street market in the city center, at La Latina neighborhood. You can buy food, clothes, books, art pieces, antics… We just love El Rastro! 
Only have one day in Madrid? Take our Madrid Full Day Tour and discover the best of the city with a local guide in your language! 😉
7. Palácio Real
The Palacio Real (Royal Palace) was designed in the 18th century and it's the actual Spanish Royal Family's residence. You can visit the interior (11€) and be impressed by the Royal saloons and the arms room. Every Wednesday at 11am you can watch the change of Guard (but be aware it may be cancelled due to oficial events).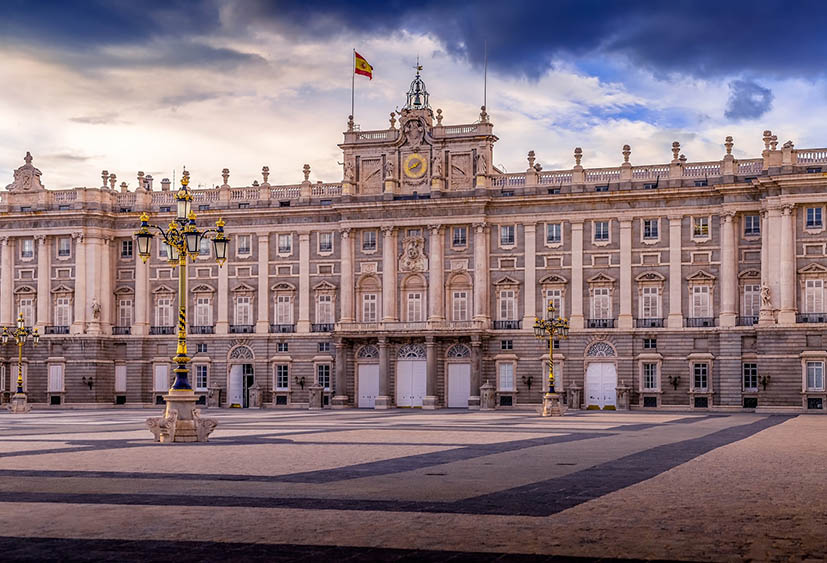 8. Flamenco show
You can't come to Spain capital and not go to a Flamenco concert. Flamenco is much more than a dance, it's a true cultural expression! There are many flamenco houses in Madrid. We advise you chose Casa Patas, one of the most tradicional flamenco's tablaos, with fantastic flamenco dancers.
We offer a very cool Tapas Tour where you can eat Spanish Tapas, visit the San Miguel Market and end the night with a flamenco concert at Casa Patas. Interested? Make a reservation here! 
9. Cibeles Palace & Square
Cibeles Square is very famous and has an impressive fountain right in its center, where Real Madrid fans celebrate their wins. Located at the city center, is almost impossible to visit Madrid and not go through this square. 
The Cibeles Palace is the main building of the square and hosts Madrid City Hall. There's a view point and a restaurant on the rooftop.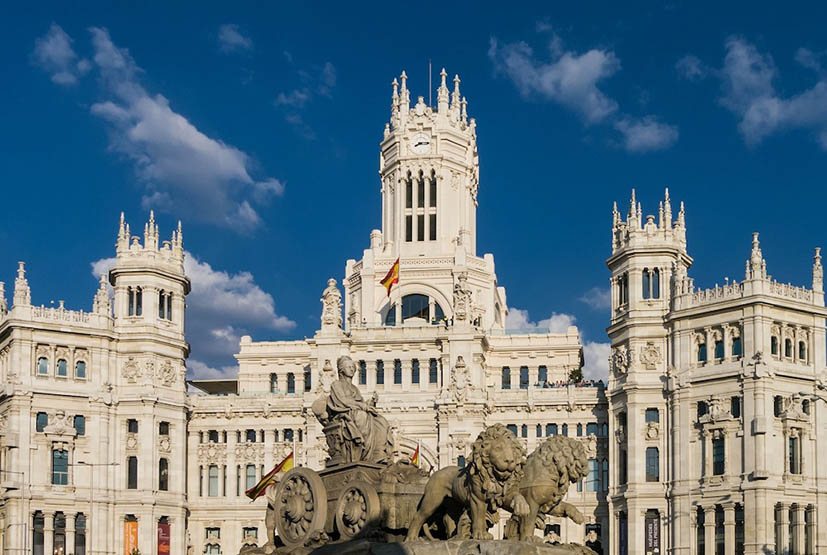 10. Puerta de Alcalá
Very near Retiro's Park, the Puerta de Alcalá is the most photographed monument in Madrid. It was built in 1778 at the same spot where it was one of the medieval doors to the old Madrid city. It's specially interesting during the night, with all the illumination.

There are nice restaurants in the roundabout and it's a great place for fancy dinner.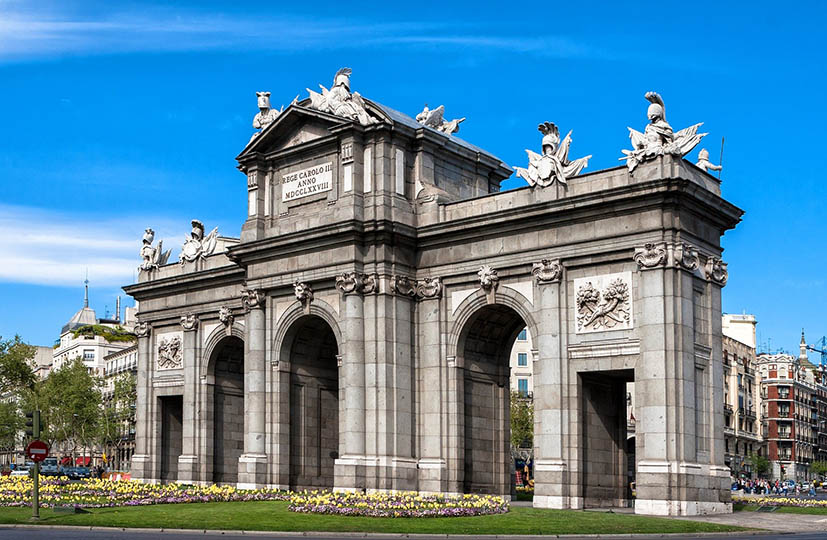 11. San Miguel's Market
Want to eat delicious Spanish food like paella, jamón, tapas, seafood and try local wines? Head to San Miguel's Market and go crazy! It's a very beautiful market that preserves its original 20th century iron structure and its considered to be the "gastronomical temple" of Madrid.
12. Eat churros with chocolate
Since we're talking about delicious Spanish food, you should try the tradicional churros with hot chocolate. There are many churrerías in Madrid, but our favorite is Chocolateria San Ginés, located at Pasadizo de San Ginés, 5.
In our tour Habsburg's Madrid and Royal Palace Tour , the local guide will take you to San Ginés to try this sweet Spanish dream!
13. La Almudena Cathedral
La Almudena Cathedral is the main catholic temple of Madrid and was made in devotion to the city's Saints, La Almudena Virgin and Saint Isidro. The entrance to the cathedral is free, but there is a museum inside that you must pay 6€ if you wish to visit.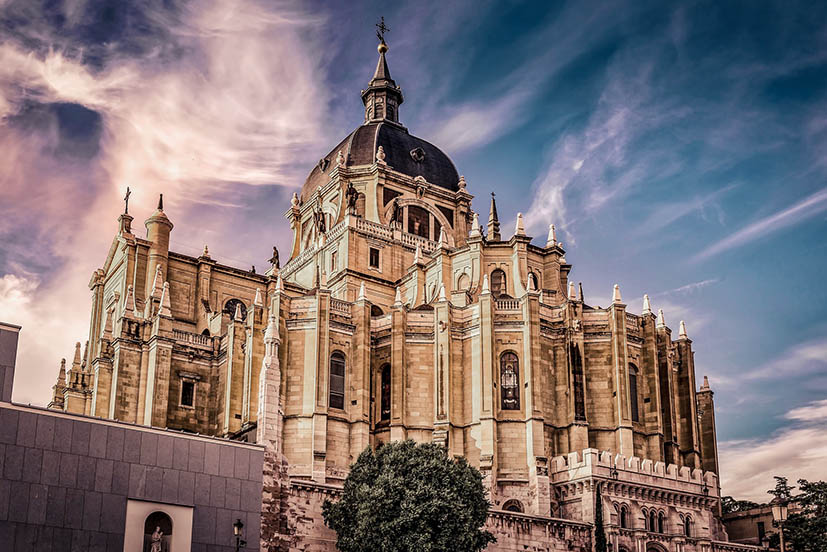 14. Gran Vía
Gran Vía is the most famous Madrid's boulevard, constructed between 1910 and 1929. It links Salamanca and Argüelles neighborhoods and over there you can find many restaurants, bars, movie theaters, shops and impressive buildings. 
15. Visit the Real Madrid Stadium "Bernabéu"
Last but not least, a special tip for soccer fans: Bernabéu Stadium, home for the Real Madrid team. It receives more than a million visitors every year! During the official tour Bernabéu offers, you will be able to visit the field, the changing rooms and a museum where trophies are exhibited. Price is 25€ per person. 
Map – 15 best things to do in Madrid
If you liked our post about the best things to do in Madrid, recommend it to your friends and learn more Madrid and Barcelona tips in our Panda Blog! Remember you can also take our tours to discover the best attractions in Madrid from a local perspective. Use our Panda coupon in your language to get a 10% discount!
Coupons: CHINA10 – JAPAN10 – KOREA10 – ENGLISH10
You can also follow us on Facebook!
Our Tours in Madrid: