Trying to design the perfect plan during your stay in Barcelona? Take a look at the Panda's selection of best things to do in Barcelona!
Book a Free Tour of Barcelona!
Barcelona is a city famous for its breathtaking architecture, local lifestyle, and culinary scene. With nine UNESCO World Heritage Sites in the metropolitan area, it may be challenging to create your must-visit list. Therefore, we've created a list of sights that you shouldn't miss on your first visit to Barcelona!
The average stay in Barcelona is roughly three nights. That's clearly not enough to discover everything the city has to offer. In addition, there are also many restaurants and plazas where you may just want to chill out and enjoy.
But don't stress! If you follow our Panda tips, you're all good! Make sure to visit these incredible places… and start planning ahead for your second visit to Barcelona. You'll love it!
Top landmarks that you should visit: see the Gaudí's!
As we said, Barcelona is world-famous for its architecture, and one name sticks out from the rest: Gaudí. His masterpiece is the Sagrada Família, known for its never-ending works and high cranes. But, Sagrada now has a due date: 2026. That means that in seven years time, Barcelona will have the highest temple on Earth: beat that!
This church is completely different from anything you've seen before. Believer or not, this place is magical and you will feel some spirituality during your visit. Make sure to mark this as a top priority on your bucket list! If you want to know all about Sagrada, book our Sagrada Família Tour in advance and skip the long lines to enter the monument.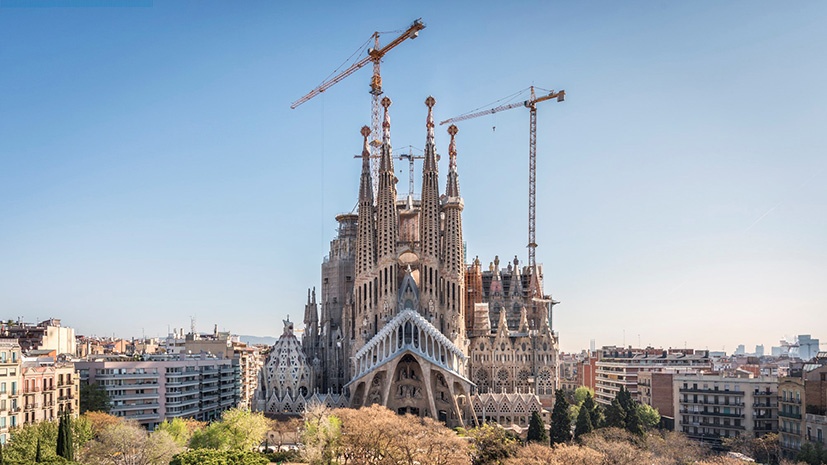 Gaudí Houses: Vicens, Batlló and Milà
Yes, Gaudí is much more than Sagrada Família. If you stroll up Passeig de Gràcia boulevard, you will spot the beautiful Casa Batlló first. For this house, Gaudí found inspiration in the Mediterranean sea. As a result, it feels like being at the bottom of the sea, with all curvy shapes and crazy chimneys.
Further up, Casa Milà is maybe more sober, but still amazing to visit. Locals call the house La Pedrera (the Quarry) and you can still see the furniture of the Modernista period in one of the apartments.
And finally, since a couple of years ago it is also possible to visit Casa Vicens, the very beginning of Gaudí! He received this project right after graduating, so it allows you to appreciate the beginning of his career as an architect. If you want to learn more about the history of these landmarks, re recommend you our Gaudí Tour Barcelona.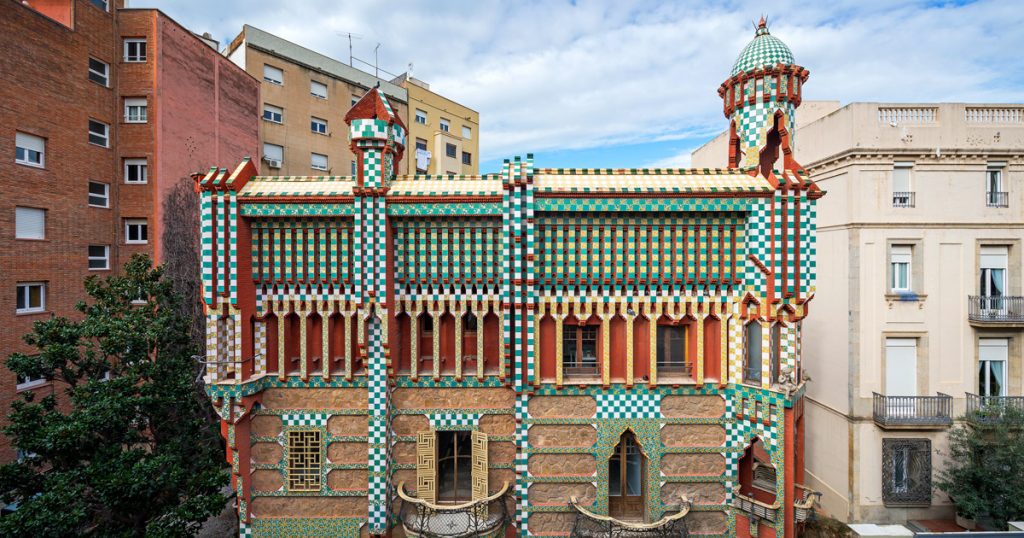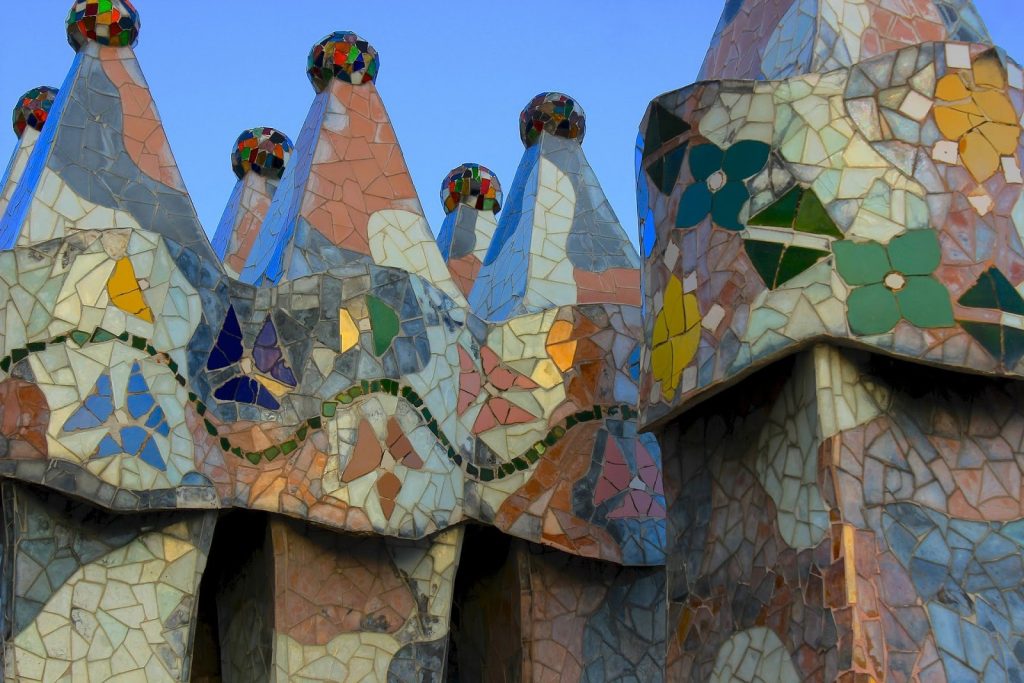 Park Güell, Sant Pau and other unique sights
Although a bit far from the city center, Park Güell is also one of the spots you can't miss on your first visit. It is actually one of the top selfie-spots in the city!
Gaudí's mosaic lizard will welcome you at the entrance of the park. And from Plaça de la Natura you'll find some of the most incredible views of the city skyline. There are usually long lines at Park Güell, so we recommend you to book online tickets here and save time!
Sant Pau is one of those places you're not expecting. It's a real hidden gem! Sant Pau used to be Barcelona's public hospital until 2010, but now it's preserved as a hospital-museum.
The architecture here is really breathtaking and it is sure an opportunity to understand the history of the city. This is really an amazing place and it is one of our most recommended visits!
Not a landmark fan? Go for open air walks!
If you're not really into visiting museums and historic places, Barcelona is also one of the best cities for just walking around. Some of the best things to do in Barcelona can be just walking up and down la Rambla, or exploring the Gothic Quarter!
La Rambla is always a traffic jam of people, but definitely worth a visit. And if you want to dig into the secrets of Barcelona's old town, we recommend you to take our Barcelona Gothic Walking Tour. This is one of the oldest areas in Spain with more than 2,000 years of history!
If you liked our post, recommend it to your friends and learn more Barcelona tips in our Panda Blog! Remember you can also take our tours to discover the best attractions in Barcelona from a local perspective. Use our Panda coupon in your language to get a 10% discount!
Coupons: CHINA10 – JAPAN10 – KOREA10 – ENGLISH10
Our Tours in Barcelona: